Resolute rearguard action by Peter Handscomb and Shaun Marsh helped Australia escape with a remarkable draw against India on the final day of the third test on Monday.
Having conceded a 152-run first innings lead, the tourists were reeling when skipper Steve Smith departed, leaving his team at 63-4 with more than two sessions to go and the hosts confident of a win.
But Handscomb and Marsh battled on through the entire second session to first erase the deficit and then ensure Australia were safe by the time they were separated.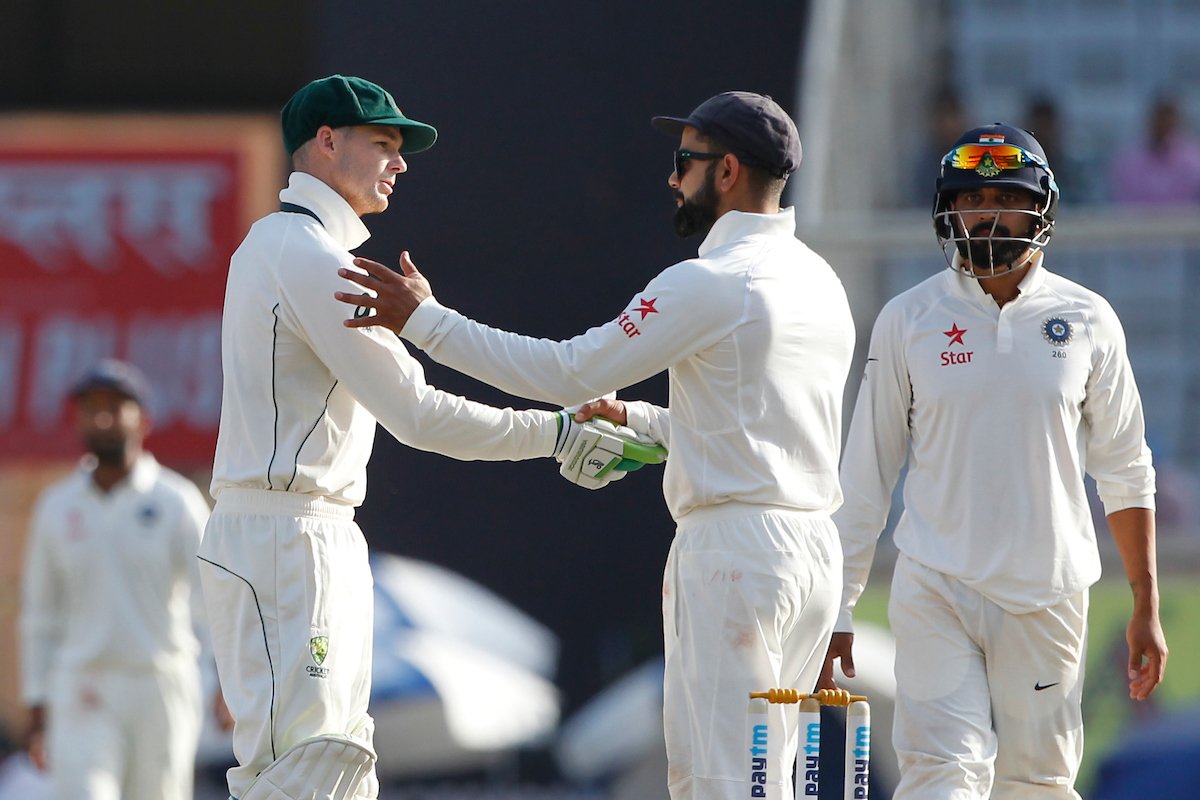 Handscomb made 72 not out, his third test fifty, to help Australia finish on 204 for six before the players shook hands.
Marsh made 53, the duo frustrating India for nearly four hours with a dour 124-run stand to shatter the hosts' chances of going 2-1 up in the four-test series.
India, buoyant after making 603 in their first innings and with Ravindra Jadeja having taken a couple of late wickets the previous evening, came out hard at the Australians in the morning.
Overnight batsmen Smith and Matt Renshaw resumed with Australia on 23 for two and denied the hosts for about 21 overs before falling in quick succession.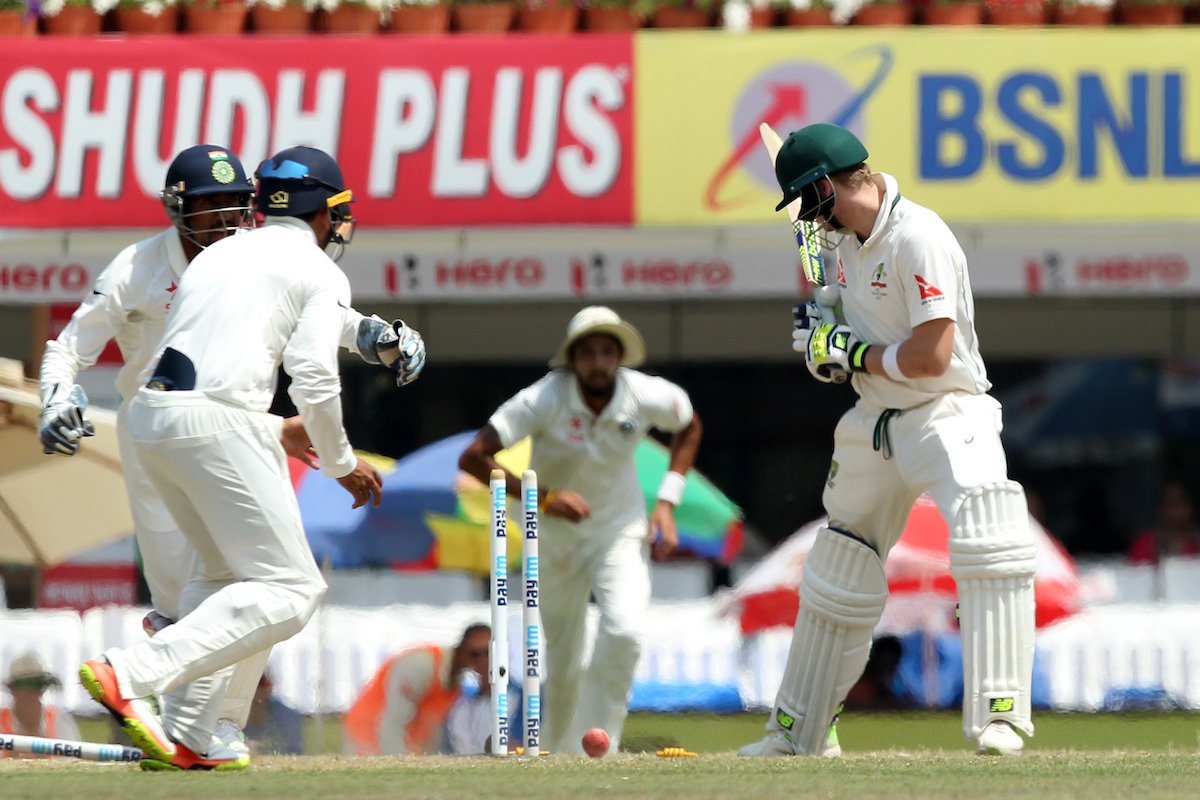 Left-arm spinner Jadeja relentlessly attacked the rough outside Renshaw's off-stump, while Ishant Sharma bowled to Smith with a seven-two off-side field.
Pumped up after an altercation with Renshaw, Sharma earned the breakthrough for India when he trapped the opener leg-before for 15 with a fuller delivery.
A bigger blow awaited Australia in the next over when Jadeja, who claimed nine wickets in the match to go with an unbeaten fifty with the bat, spun one past Smith's advancing pad and uprooted the off-stump. Smith managed 21.
Australia coach Darren Lehmann had asked his team on Sunday to learn from the focus and application shown by India's Cheteshwar Pujara and Wriddhiman Saha whose 199-run partnership gave the hosts their commanding position.
Handscomb and Marsh certainly did, thwarting the Indian bowlers for 62 overs on a fifth day wicket at the Jharkhand State Cricket Association Stadium.
Ravichandran Ashwin nearly got Marsh stumped in the final session, while Handscomb survived a review after being hit on the pad by a ball that, replays suggested, would have hit the top of the middle stump.
Jadeja eventually dismissed Marsh and Ashwin sent back Glenn Maxwell but Australia were safe by then.
The teams now move to Dharamsala for the final match from Saturday.
Feature image source: BCCI