Shahid Afridi might have taken retirement from international cricket but his performance in the ongoing Pakistan Super League shows he is not finished with his business, yet.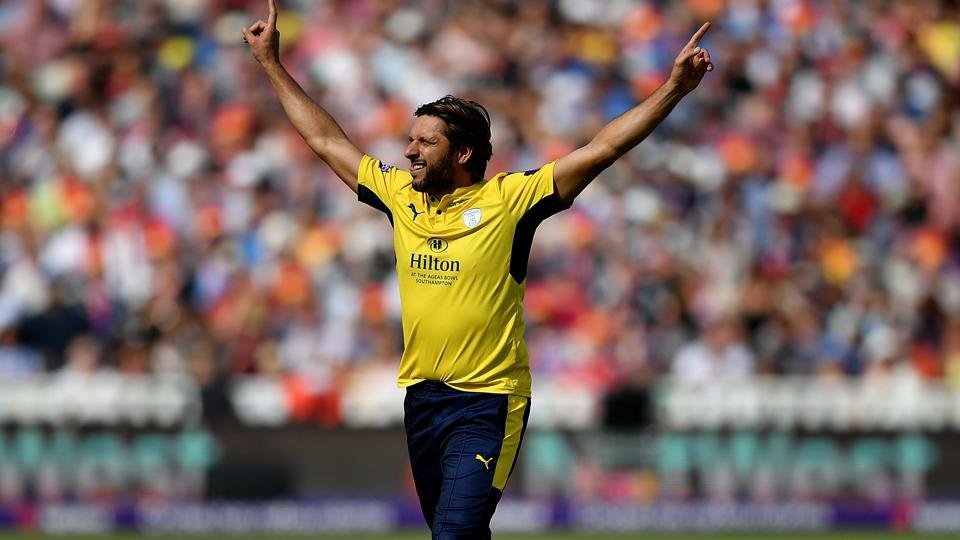 His record for the fastest ODI century was unbroken for almost two decades and earned him the title of 'Boom Boom Afridi'; because when he played, he hit sixes like gunshots. 
On Friday, though, he saved a potential boundary, and you will be surprised to see how!
Not only did he save the runs, but also caught out batsmen Umar Amin with a spectacular catch that made his fans go crazy. 
Umar Amin, who was on the crease, sent a delivery from Mohammad Irfan towards the long-on region. Afridi, who was standing near the ropes, grabbed the ball but lost his momentum and fell on the other side. Showing a great display of quick reflex, he threw the ball in the air while that happened and then came back to successfully take the catch.
Shahid Afridi is truly an ageless cricketer. 21 years after his debut he is still finding ways to entertain the crowd. The catch by him today, without exaggeration, is the greatest effort by a Pakistani fielder on the boundary. He's the real Karachi King! pic.twitter.com/JRBHPIZvMA

— Mazher Arshad (@MazherArshad) February 23, 2018
His fans and former teammates could not get over the fact that a 37-year-old could show such agility on field. 
Well, after seeing that catch we all think he's an ageless talent.