Shikhar Dhawan is 31 years old. His story is different from the others. Unlike the Kohlis and Yuvis who have been consistent match winners throughout their careers. They play the game to finish it. They are our show stoppers. 
But Dhawan has never been that. He is the show starter. A man who begins the onslaught. He was Sehwag's replacement and his career took off with the fastest Test century on debut (187 off 174) and the promise that he might just fill those boots. But his job has primarily been to provide a start. He doesn't need to stick around till the end. We have others to finish the job. His KRA is to go out there and dismantle the bowling attack right in a way that they can't regroup so that the middle order can pick up when he finally departs.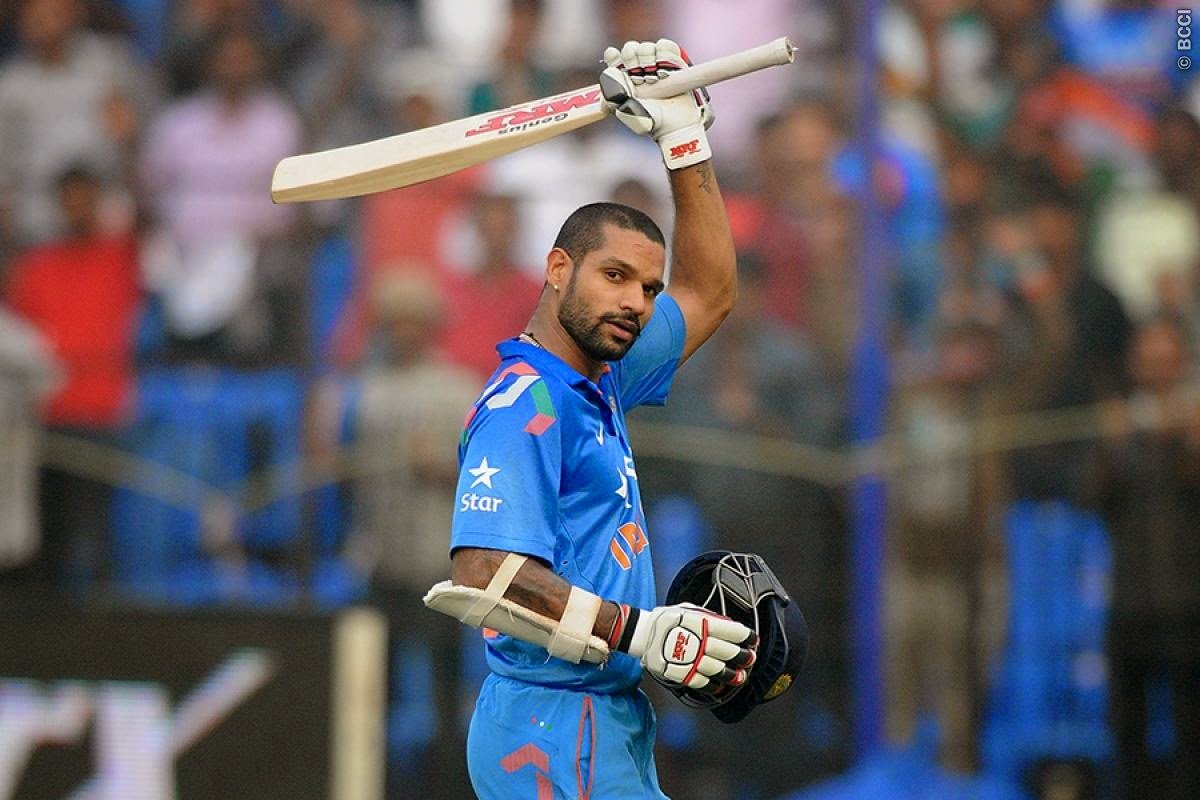 On his day, he's the dream opener for any team. But consistency betrays him. Just like his ability to change his technique. Dhawan is someone who likes to free his arms and is in love with the off-side. Once he gets going, he rarely stops. But when you're racing, you need to brake on the turns or face the possibility of crashing. 
His inconsistency is something that has been talked about a lot. The criticism against him is just that. Everything apart from that seems to be perfectly fine. He's not like the cricketers of the olden days who prefer to give credit to others and the conditions after a good innings. He wears his heart on his sleeve and takes credit for what he does, right or wrong. That's just how our new ilk behaves and it's perfect for the game's scenario these days. Much of it can be attributed to our new captain. It's effective and confidence-fuelled.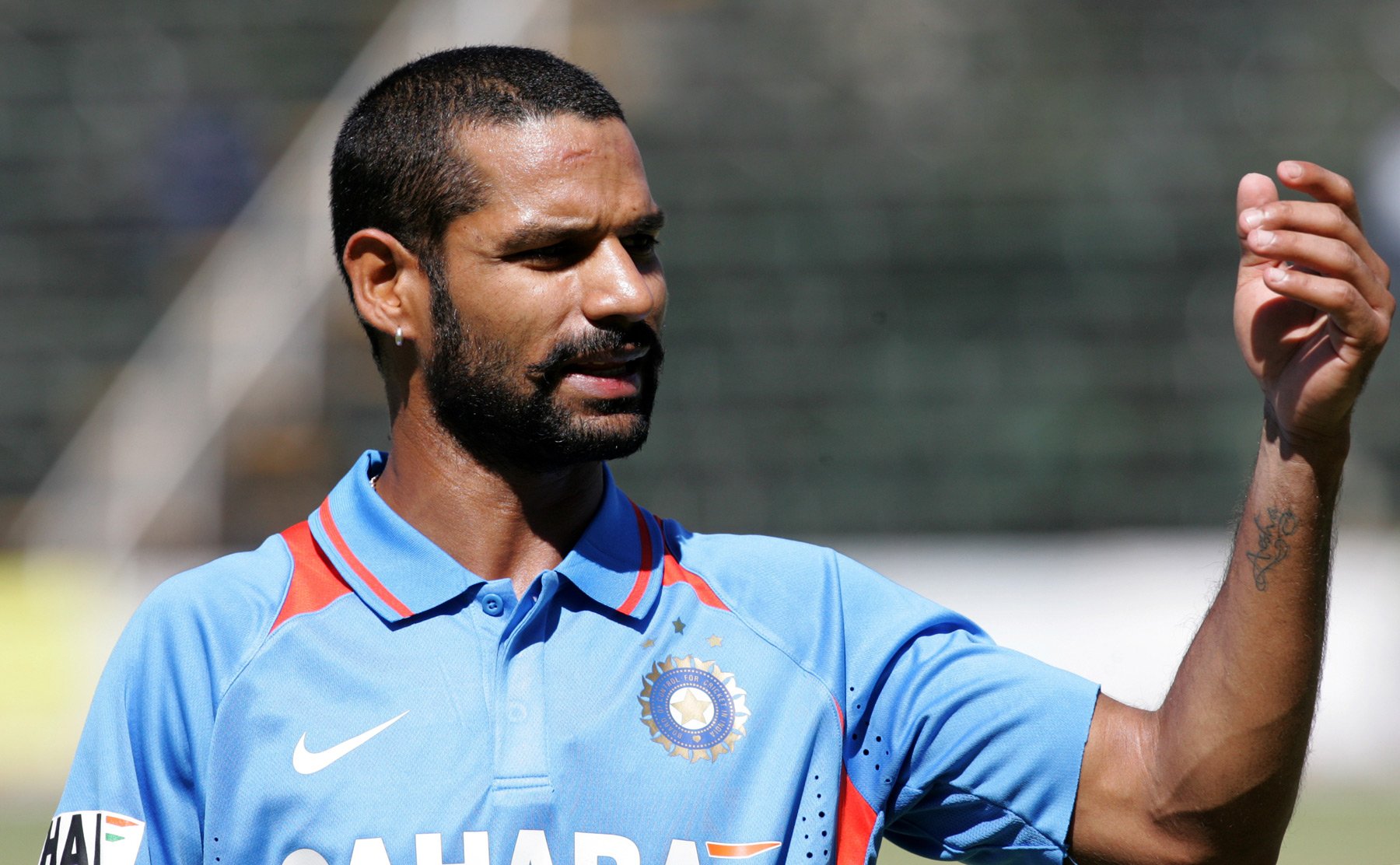 Shikhar's spells of good scores tend to have a large gap. But his ability to somehow turn up on big occasions is proof of how strong he is mentally. Physically, his arms are muscular and his body athletic. A perfect specimen. But when you go long spells without scoring, it's your head that needs to be right.
He is primarily an ODI batsman. Test cricket requires you to spend more time at the crease but he is a demolition man. A firm believer of a rule established by the man he replaced:'See Ball. Hit Ball.' 
He can entertain just as well, but he lacks the consistency of the Sultan.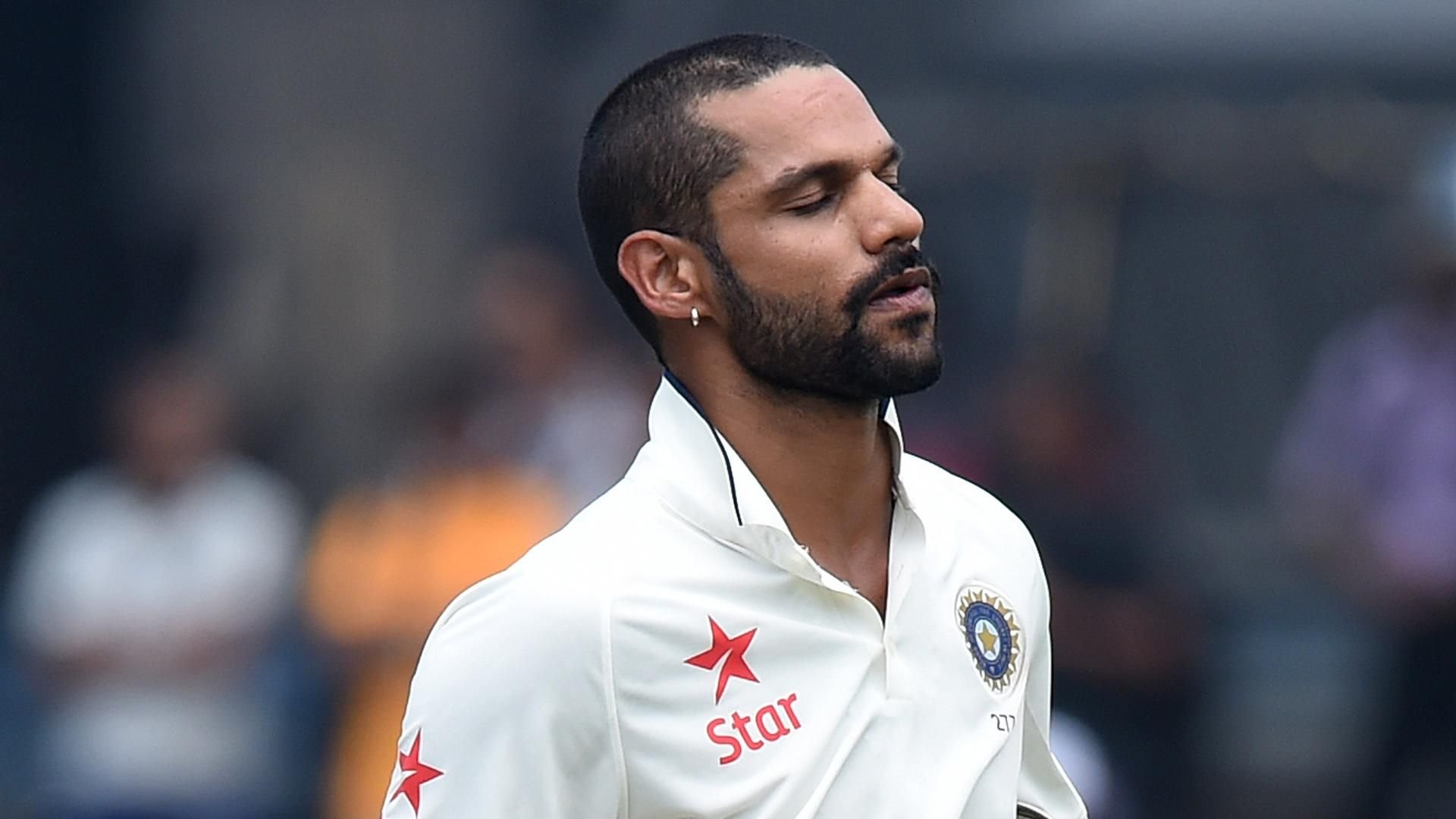 What makes everyone wonder is why has he been kept around for so long. The answer is simple. He is a man for the big stage. 
And that has always been his story. Since his Under-19 days, when he played the 2004 World Cup and scored an unbelievable 505 runs in the tournament. A record that won him the Player of the Series award and one that remains unbeaten still.
In 2013, he had a bad start to the tour in the West Indies. But in the decider, he was again the Man of the Match with a blistering 119 off 95 balls. He scored 95 off just 86 balls when India completed the second highest run chase in ODI history – 360, against Australia, no less.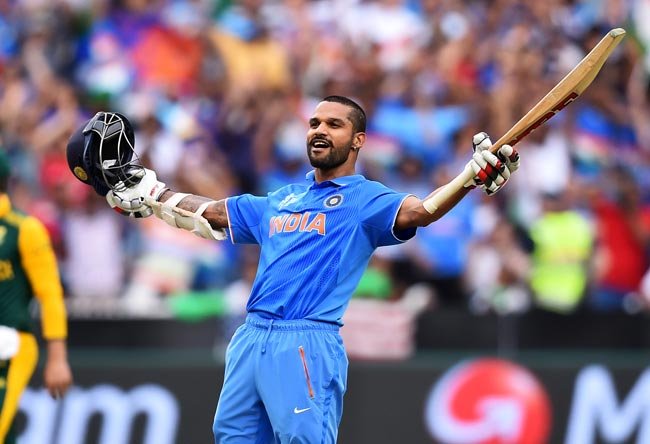 On the grandest stage of them all, at the 2015 World Cup, he was our highest scorer. His highest ODI score (137) came in the same tournament and against a big opponent – South Africa.  
He was Man of the Match in the 2016 T20 Asia Cup final as well, scoring 60 off just 44.
His start to the Champions Trophy this time has been great. Reminiscent of his previous outing in the tournament 2 years ago, where he got the Golden Bat and Player of the Series for his 363 runs in 5 matches at an average of 90.75.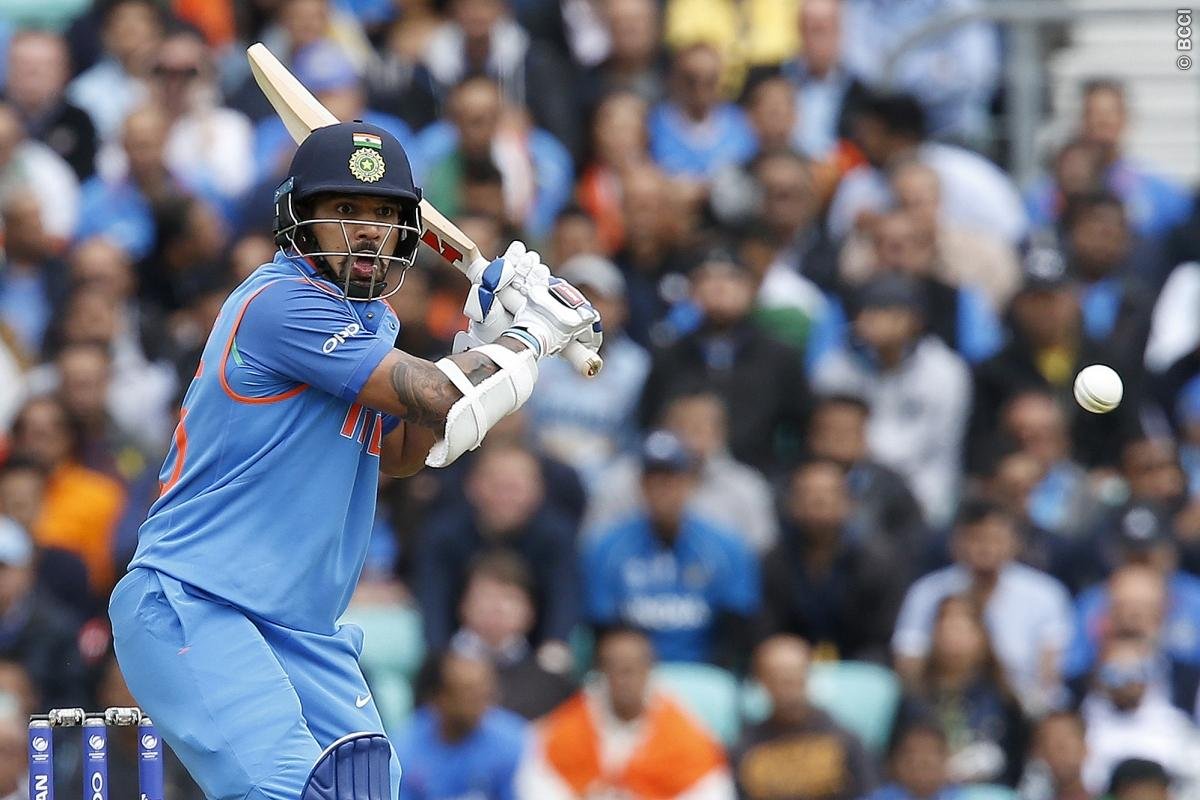 When form eludes him, he always has to fall back and prove himself elsewhere to regain his spot. Like when he scored 248 of just 150 balls for India A vs South Africa A or how he was the highest scorer in the 2017 IPL out of the lot that has travelled to England. 
Since 2013, he has been the highest run-getter at ICC events with 968 runs, with Kumar Sangakkara second at 763. The margin alone proves the point. When the stage is big, Dhawan shows up with those powerful arms of his and some fuel form in the tank.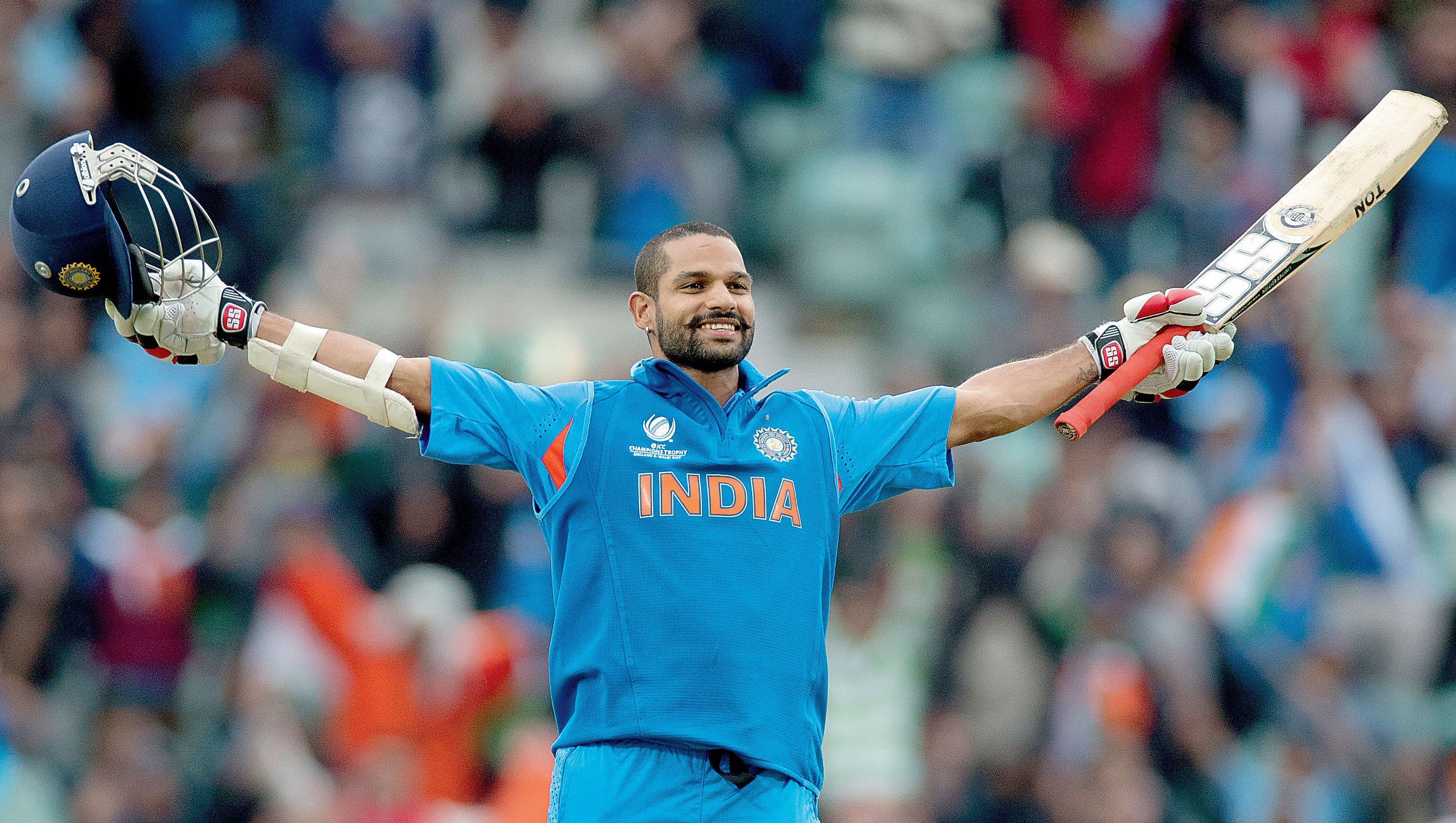 He goes by the name of Gabbar. But unlike the character, he does not care 'kitne aadmi the'. When he is attack mode, moustache twirled; the opposition and the bowlers just don't matter. His form somehow knows that the grand stage is here and he is the opening act. And that's what really gets the show going. He's been doing this for a long time. 
He's not Sachin. He's not Virat. You won't switch your TV on just to watch Gabbar bat. But if you do and if he knows the timing is right, trust me, you won't bat an eyelid till his act is over.