Rio Olympics silver medallist PV Sindhu prevailed over Saina Nehwal in straight games in a much-anticipated clash to advance to the semifinals of the India Super Series badminton tournament here today.
In a high-voltage contest, Sindhu showed why she is considered the badminton queen of India as she notched up a 21-16 22-20 win over Saina in a 47-minute women's singles quarterfinal clash which was cheered by a sizable crowd who thronged the Siri Fort Sports Complex on Friday.
After the match, Sindhu tried to play down the importance attached to their rivalry.
"She is not special that I have to win against her. She is like another player whom I have to play. It's not that I have to win against her whenever I play. But I try to give my best against each player and gave my best against her too. It is definitely a good win, coming at a Super Series event. I try to play every match with the same intensity. But fans and media are always talking about the Saina-Sindhu match."
The third seeded Indian emerged as the lone hope for the hosts after men's singles player Sameer Verma's gallant fight against Denmark's Anders Antonsen ended in a 22-24 19-21 loss in the men's singles quarterfinals here.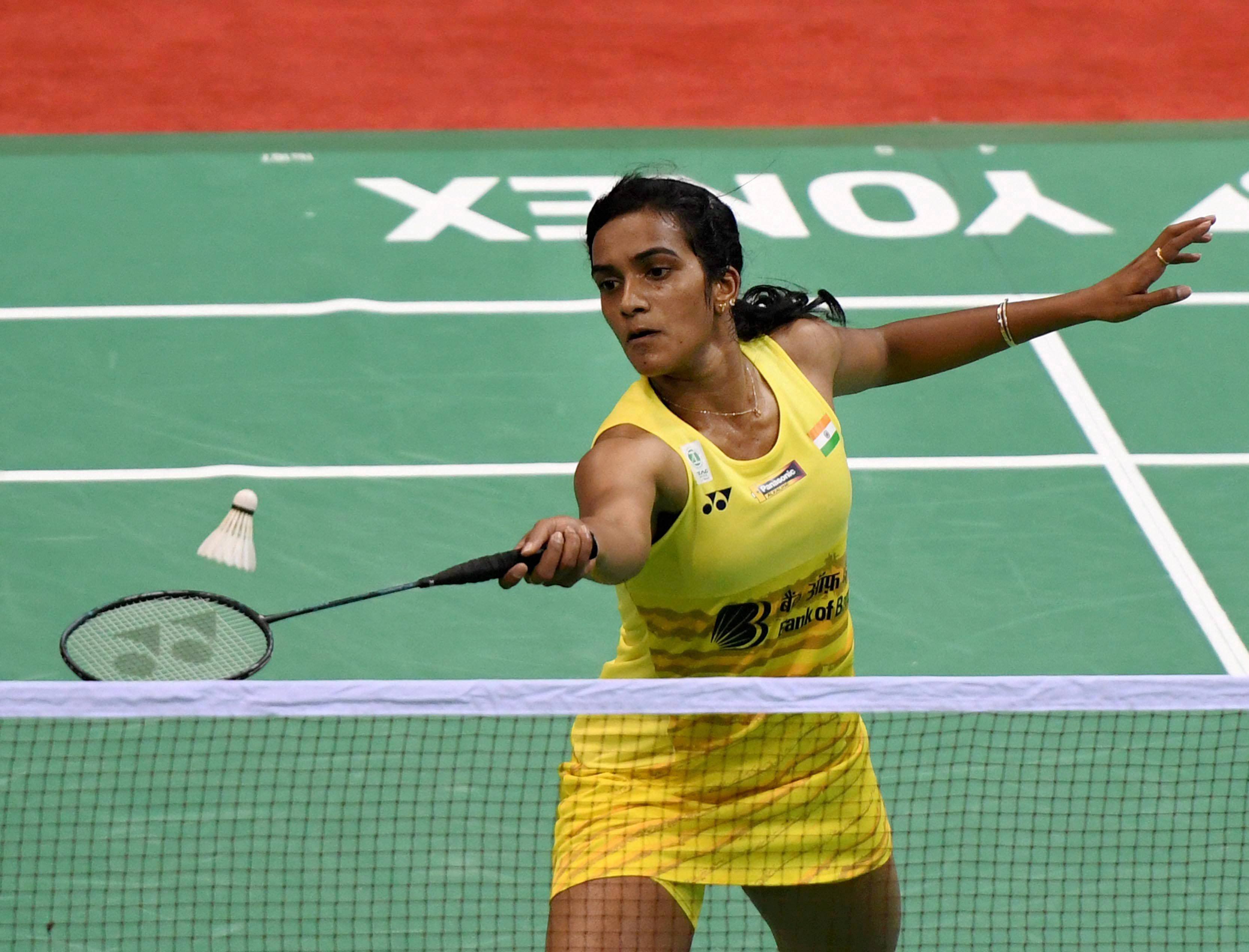 China Open champion, Sindhu will face second seeded Korean Sung Ji Hyun in the semifinals tomorrow. Sindhu has a 6-4 record against Hyun but the Indian had lost to the Korean in their last meeting at the Dubai Super Series Finals.
Saina, a London Olympics bronze medallist, tried her best to break the resilience of Sindhu but the young Hyderabadi was always a step ahead as she used her reach to retrieve the shuttles and also came up with some delectable strokes to outdo her senior pro.
Playing her sixth tournament after recovering from the career-threatening knee injury, Saina never looked in discomfort as she covered the forecourt well and played some exceptional strokes. After losing the opening game, Saina set herself well for a comeback but she served at the net and then misjudged a line call while 20-19 up at the second game to lose the contest.
"Overall it was a very good match. She was leading from the beginning but I always believed in myself. I did not leave any shuttle. Even when Saina was leading 20-19, I still had the belief that I could pull through. I can do it," said Sindhu.
It was an even battle early on as they moved neck and neck till 9-9 but Sindhu then grabbed a point at both side of the court to enter the break at 11-9.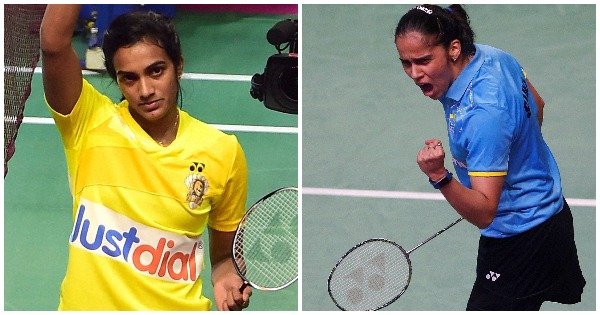 Saina was left doing the catching up job after that as she left ample space in the court for Sindhu to exploit and also failed to curb her unforced errors. In the end, it was a point at the forecourt which gave Sindhu the bragging rights. 
With the crowed shouting 'Saina' and 'Sindhu' in equal measure, the second game saw Saina surging ahead to a 4-1 lead. However, the 26-year-old Saina struggled to keep the shuttle inside the court and allowed Sindhu to narrow the gap to 6-5.
Saina produced a few body smashes and eventually entered the break with a 11-7 lead. The 2010 Commonwealth Games champion managed to keep her nose ahead till 19-16 when she picked up a point at the net. But Sindhu then came up with two smashes which left an outstretched Saina failing to connect with her backhand.
An error at the net and Sindhu had clawed back at 19-19. Saina then grabbed the game point by once again sending a return to Sindhu's body which she failed to negotiate.
However, Saina failed to grab the opportunity as her serve got buried at the net and then she misjudged a baseline call which handed the advantage to Sindhu, who sealed the next point with a powerful down-the-line smash to shut the door on Saina.
Saina and Sindhu have met just once in an international competition — at the 2014 Syed Modi International. Saina had won that match in straight games. They had played against each other in PBL early this year and Sindhu had emerged victorious.