A few months after ScoopWhoop exposed the sorry state of the India's Olympic support team – and raised questions on the selection of the contingent, the government has finally come out and admitted that a radiologist was head of the medical team in Rio.
And while that has just been stated factually by the Sports Minister, the repercussions are quite massive – the first, being that there is absolutely no thought being put into choosing who travels with the team to an the biggest sporting event in the world.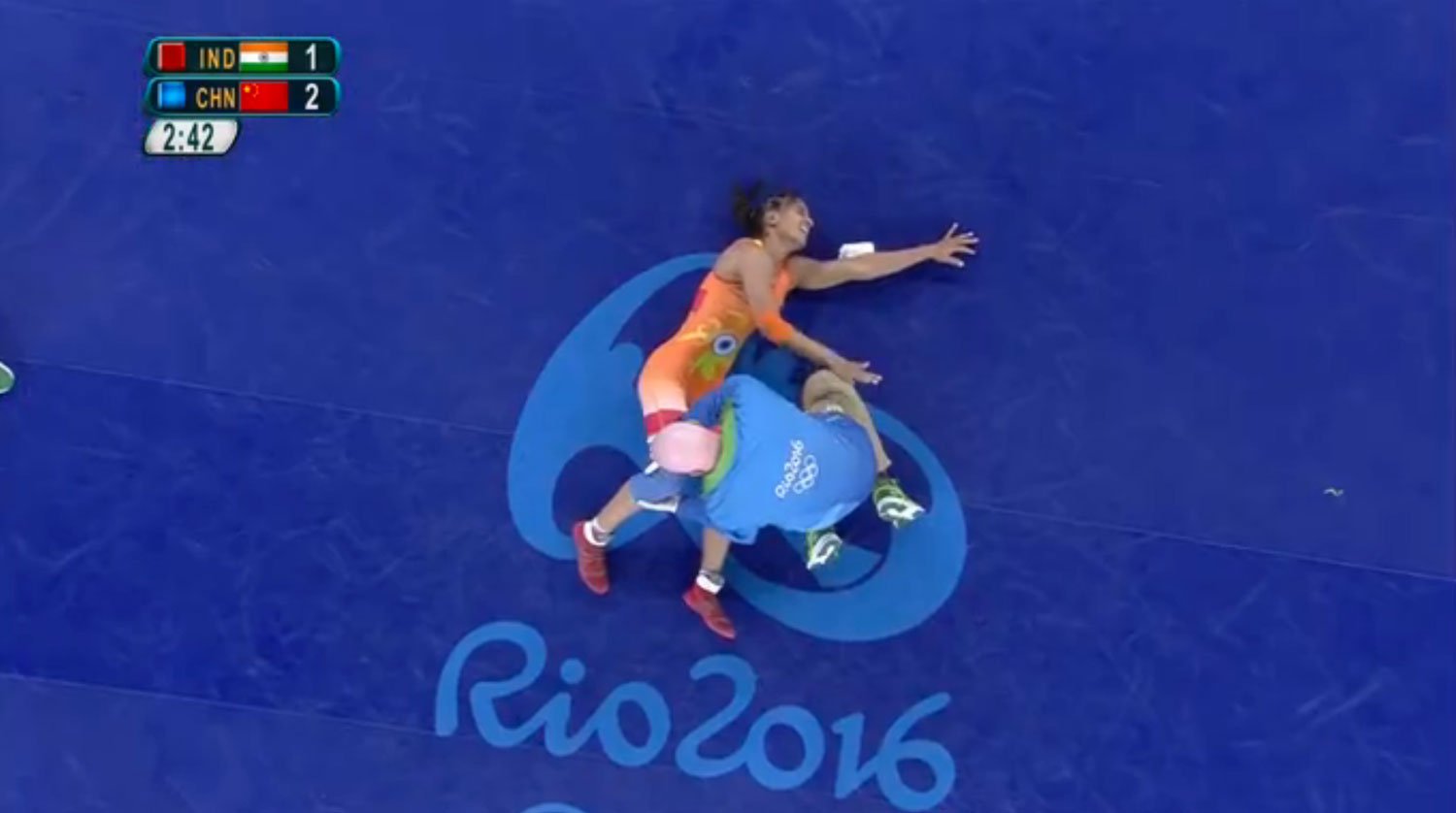 The story blew up after millions saw wrestler Vinesh Phogat in agony following a knee injury during her 48kg quarterfinal, and Chief Medical Officer Pawandeep Singh didn't even come forward. Why you ask? Well, because he's not a sports medicine expert.
"When athletes went to him, his solution for all pains was Combiflam. That he was having a gala time at the Games has been reported by all athletes I've spoken with – hanging out by the pool, drinking from 3 pm. Doing what we all do on holiday. Only he's there on work. (Pawandeep) Tony Singh is the son of Tarlochan Singh, who is the Vice President of the Indian Olympic Association," ScoopWhoop had reported.
Pawandeep had also served as Chief Medical Officer in the South Asian Games.
So when CPI (M) Rajya Sabha MP, Ritabrata Banerjee, asked Goel to confirm the allegations that a radiologist was sent as Chief Medical Officer to Rio, he had no option but to furnish details of the medical team.
He did add that the IOA had informed the sports ministry that Pawandeep is a radiologist – without going into details as to why this detail didn't make any difference to the selection, or whether any action will be taken on the same.
The Hindustan Times reports that the two other doctors were Dr Kenjom Ngomidir (MBBS and PG diploma holder in sports medicine) and Dr Rajkumar Singh Negi (MD with sub-speciality in musculoskeletal imaging).