From Swarovski encrusted leotards, patriotic nail art to bold man buns, Rio Olympics 2016 may have just set the sartorial bar really high. These sporting legends can not just make bold statements with their sporting prowess, they can also give you serious style gyaan. They are fierce, fit and absolute legends in their own right. And while we know getting their fashion game point on may be the last thing on their minds, these game changers are putting their best foot forward and in style. 
Here are a few style choices that are making heads turn at the Olympics.
Meet the man bunners: Aron Baynes, Louis Smith and Antoine Diot and their top knot-ch bun.
From Australian Basketball player, Aron Baynes to British gymnast Louis Smith, this topknot is a rage at the Olympics this year. These man bunners associate different reasons for choosing the particular hairstyle, some find it practical, others feel its more strategic. The bold hairstyle gives them quite an edge over the others. 
This Aussie Basketball player, Aron Baynes is quite unmissable at the games, not just for his A game but also his meticulous man bun.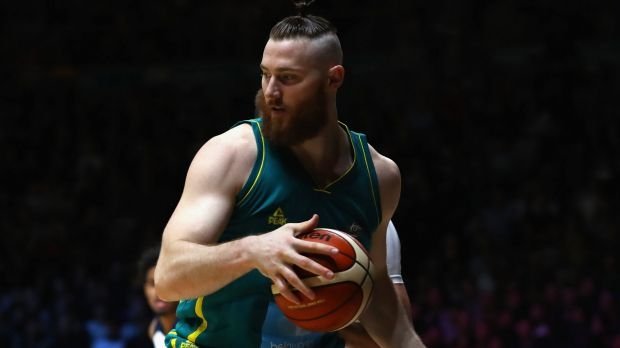 While Aron has chosen to keep just the top knot with his entire head shaved, there are other players who have opted for a less edgier yet super stylish hairdo. Check out British gymnast Louis Smith and French Basketball player Antoine Diot, sporting the traditional man bun. Clearly this hairstyle is everywhere at the Olympics.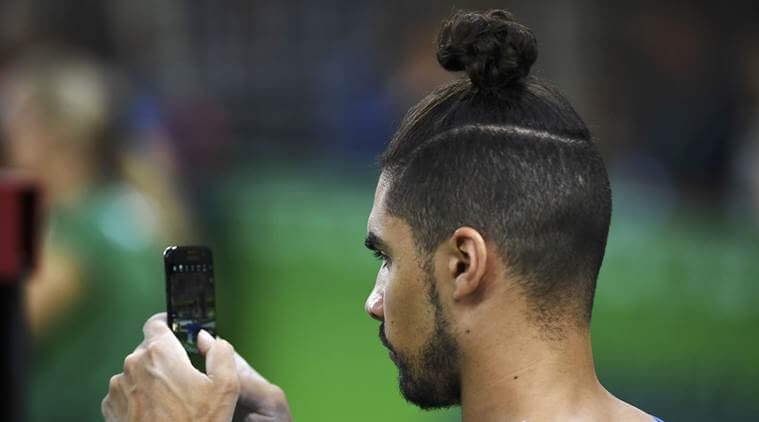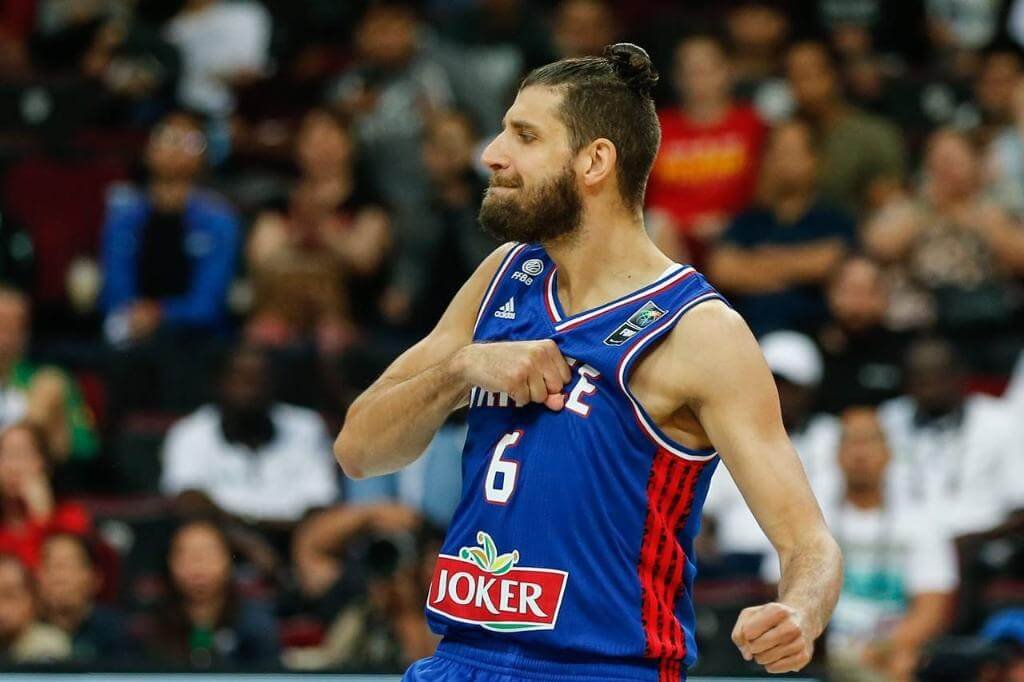 Serena Williams nails it yet again!
While we complain we are too busy to do our nails, these women athletes and champions, show up in well manicured nails and fancy nail art. When do they get the time, really? We noticed a lot of sparkly and colorful nail art on many swimmers and athletes. But a lot chose to wear their patriotism, quite literally, on their nails. 
Feast your eyes with Serena Williams' American flag nail art. Known for her eclectic style, Serena never fails to impress with her tennis moves and fashion sense.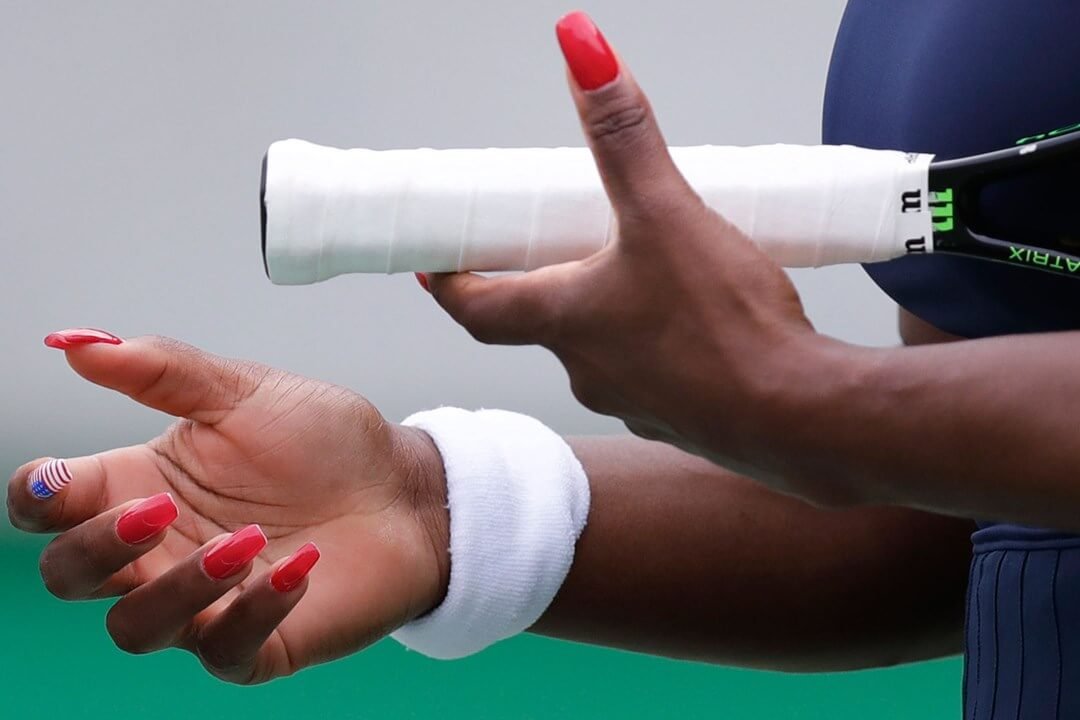 American swimmer Elizabeth Beisel struck gold, both at the games and with her nail art.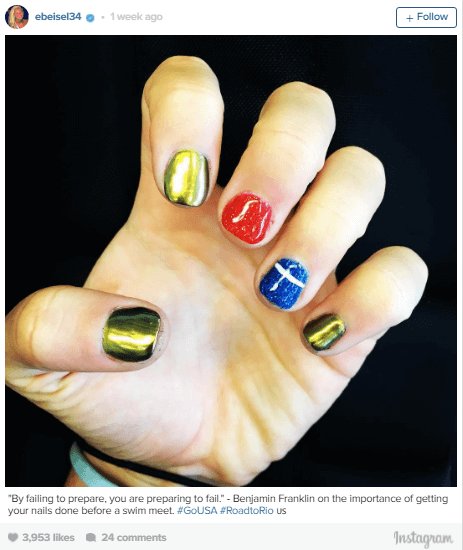 This Italian sprinter too decided to flaunt her love for the country and the Olympics by painting her nails in technicolour hue.
Missy Franklin, Vanessa Ferrari and their spirited ink
While we may pass off as absolute lunatics if we were spotted sporting Olympic rings on her arms and legs, but for these guys, it is more than just another ink. We spotted a lot of athletes and sportspersons sporting Olympic inspired tattoos, that celebrates their spirit and resilience. 
The golden girl of London Olympics, Missy Franklin may have had a roughstart in Rio, but her love for swimming and her passion for the Olympics is clearly evident from her Olympics rings tattoo, which is all the rage this time at the Olympics.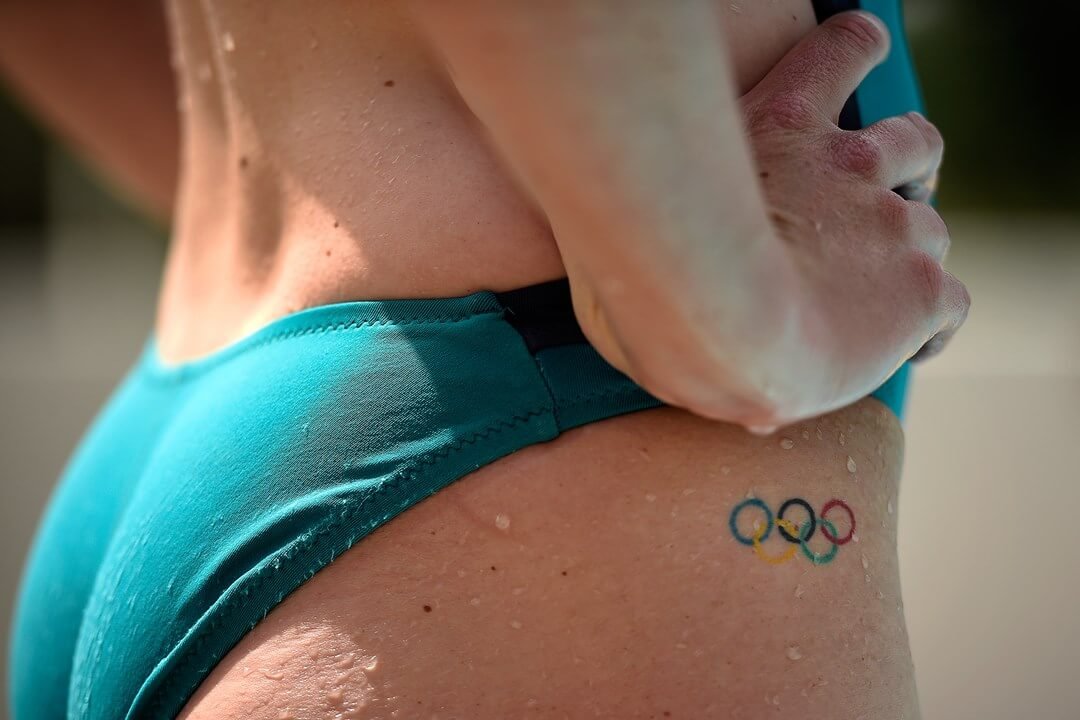 Italian Gymnast Vanessa Ferrari, has a beautiful tattoo of a butterfly with stars around her ankle.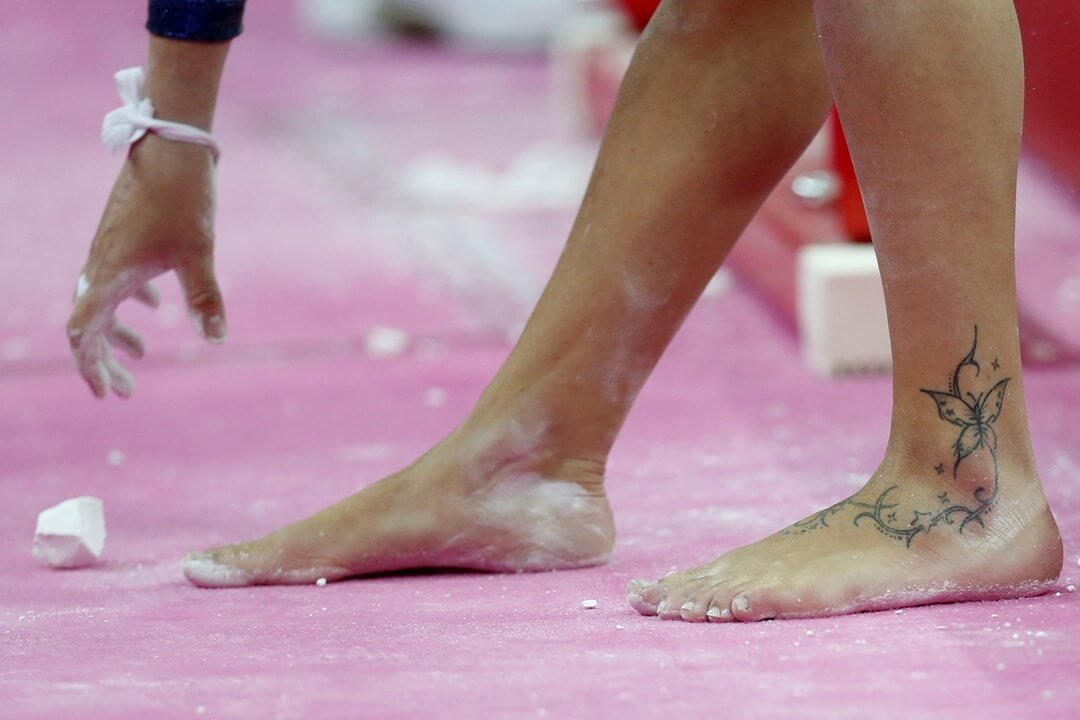 Gymnast Irina Sazonova has this delicate tattoo inked to commemorate her commitment for the Olympics.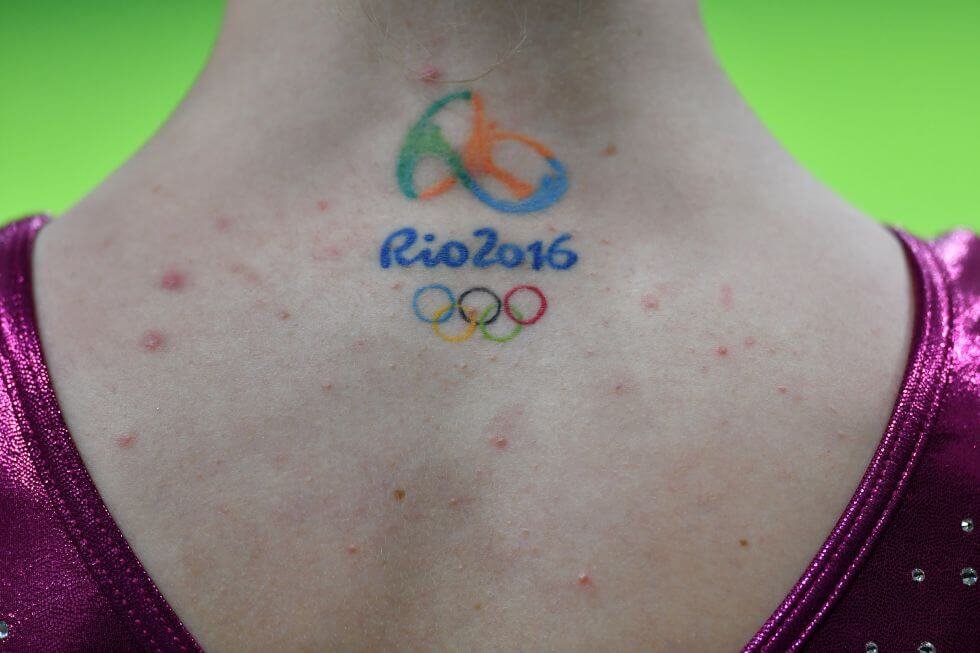 Team America and their sparkly leotards
A look at the picture below and we get a fair idea of how much leotards have evolved over the years at the Olympics. They are shinier, brighter and pricier than ever before. If you didn't hear already, the sparkly leotard the American gymnast team has adorned has over 5000 real Swarovski crystals encrusted on them.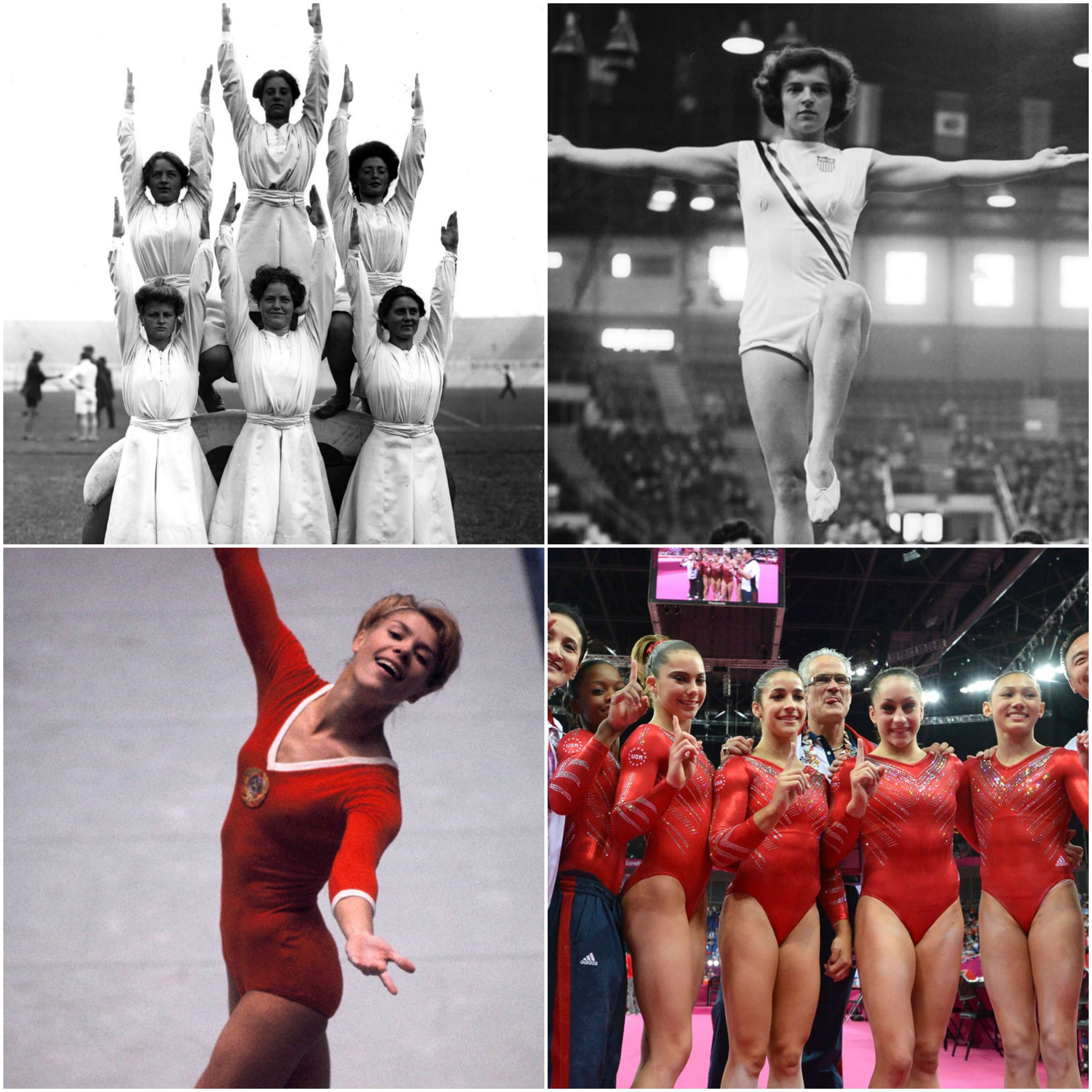 Venus and her fiery red box braids are the mane deal
Apart from the man buns, women too have been seen experimenting with their hairstyles at the games. And we are not just talking about Jamaica's Shelly Ann Fraser Pryce's colourful tresses. From American tennis champion, Venus Williams' fiery honey and red boxer braids to Aussie basketball player, Tessa Lavey's aqua fishtail braid, there is plenty to draw inspiration from.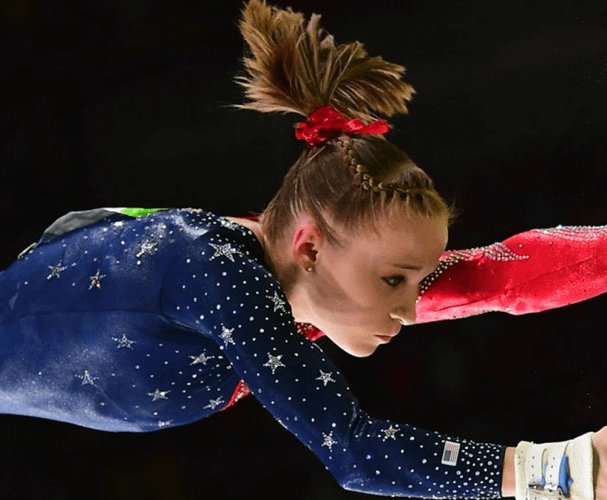 Much like her sister, Tennis champ Venus Williams is known to make heads turn both on and off the court with her style. This time at the Olympics, she has been spotted flaunting fiery red box braids and blonde hair.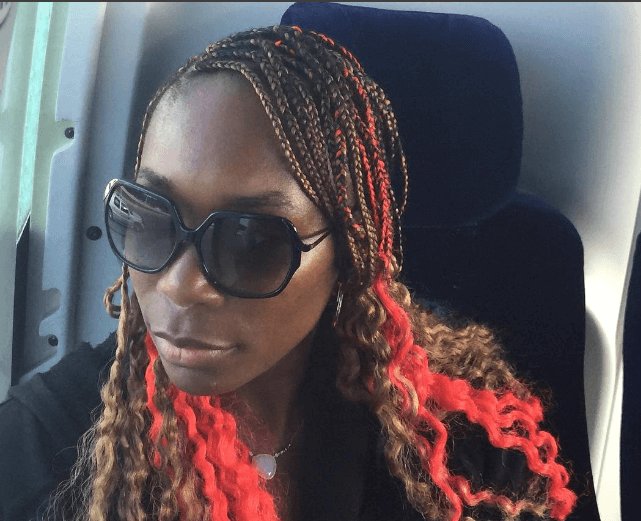 This 'Pryceless' hairdo was the talk of the town at the Opening ceremony when the Jamaican athlete walked with her contingent at the Olympics. Many even called her tresses, the best hairdo at the Olympics, ever.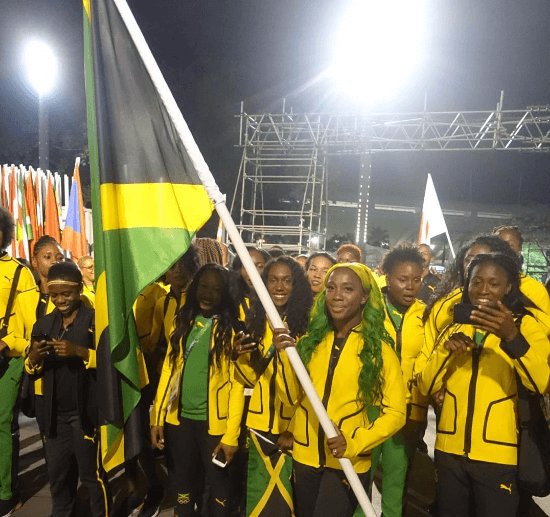 We hope we get to see them strike gold in their game much like their style! 
Feature Image Source: Glamour Magazine
Masthead Source: AFP