Sri Lanka cricket legend and chief selector Sanath Jayasuriya has come under fire after reports emerged that he leaked his sex video to the media in what seems to be a case of revenge porn.
A Deccan Chronicle report also quoted a top Sri Lanka Cricket (SLC) as saying that the board will not extend his contract after the Champions Trophy.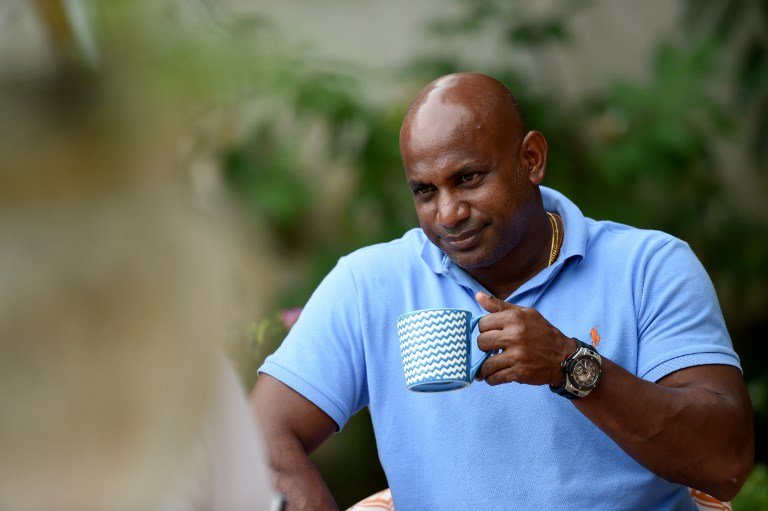 "Recently his private life video is leaked to the media and it is very bad public perception and we don't want him to continue as a selector. He has disgraced the game and the nation," he said.
Jayasuriya's sex video is apparently with his ex-wife Maleeka Sirisenage but there is still no confirmation of whether he leaked it himself and if he did, then why he did so.
The report also quotes another SLC official as saying that the 47-year-old ex-cricketer may not be in the country's selection panel after the Champions Trophy.
Jayasuriya has not yet spoken on the issue but he has not travelled to England for the tournament.
The attacking left-hander has scored over 13,000 runs and taken 323 wickets in a storied ODI career.
Feature image source: AFP