With a single 6, Dinesh Karthik became a hero for the entire country.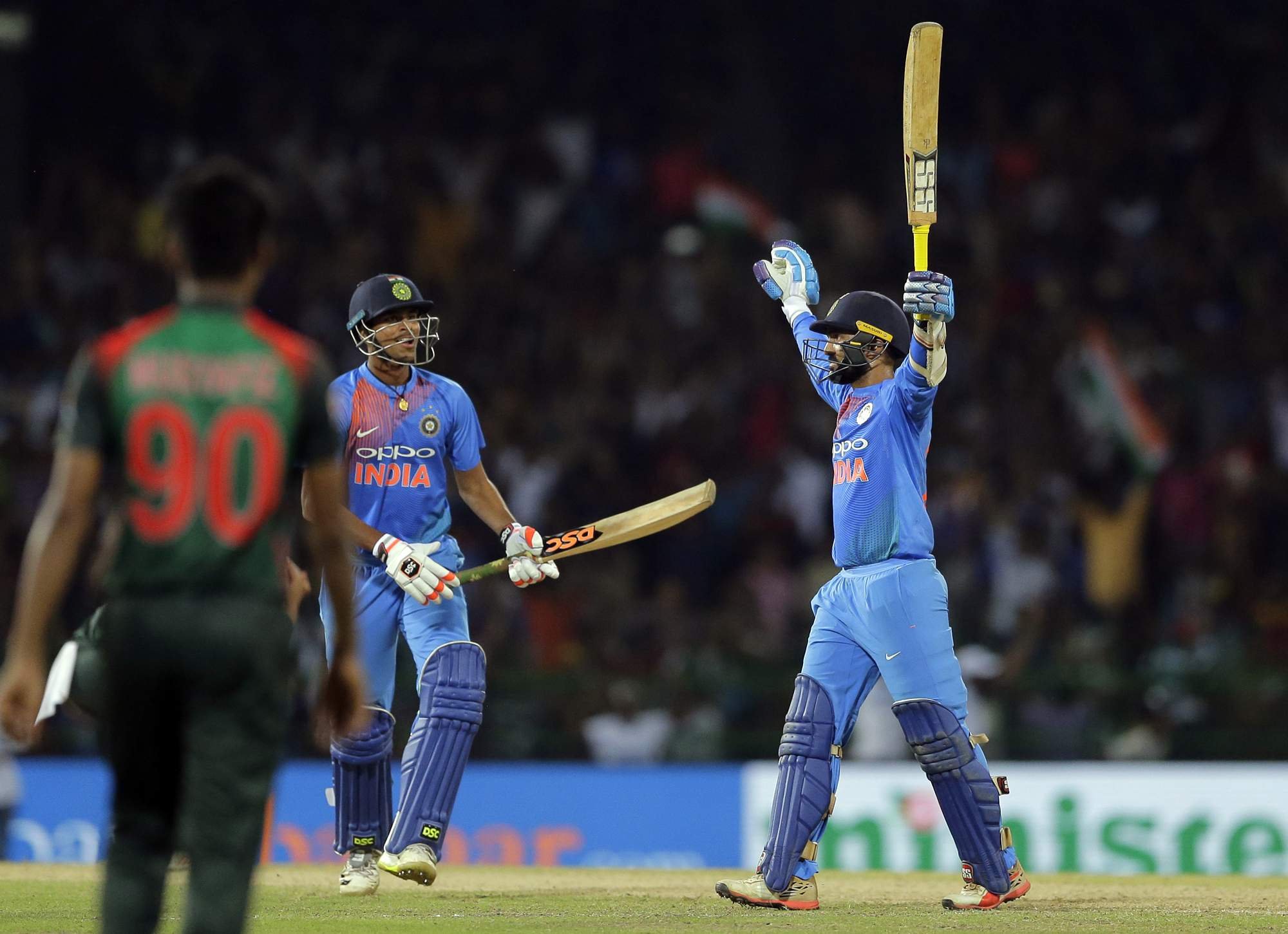 I mean, COUNTRIES. Sri Lankans, the host, were as enthusiastic in their celebration after Karthik's heroic stint, as Indians. Not only did they throng the stadium but were also seen singing and dancing to celebrate the thrilling victory in the Nidahas Trophy final yesterday.
To express its gratitude, Team India did a victory lap with the Sri Lankan flag.
But what took the cake was this passionate Sri Lankan fan, who danced the naagin dance, just like many others. 
When you have the people from the nation who is not even participating in the final, celebrating for you, you know you've done something great!