You wouldn't call him a heartthrob. Nor was he the flashy kind of guy. He kept things simple. Bald head, black trunks, black boots. He wasn't a high flier, didn't do any flips either.
He just drank beer and went around showing the middle finger to everybody. No allies, no buddies, just a one man show. And of course, there was the Stunner. Oh, what a move that was!
A kick to the mid riff and everyone watching would reach that pre-orgasmic state. The feeling when Stone Cold was about to stun an opponent. And then the inevitable strike!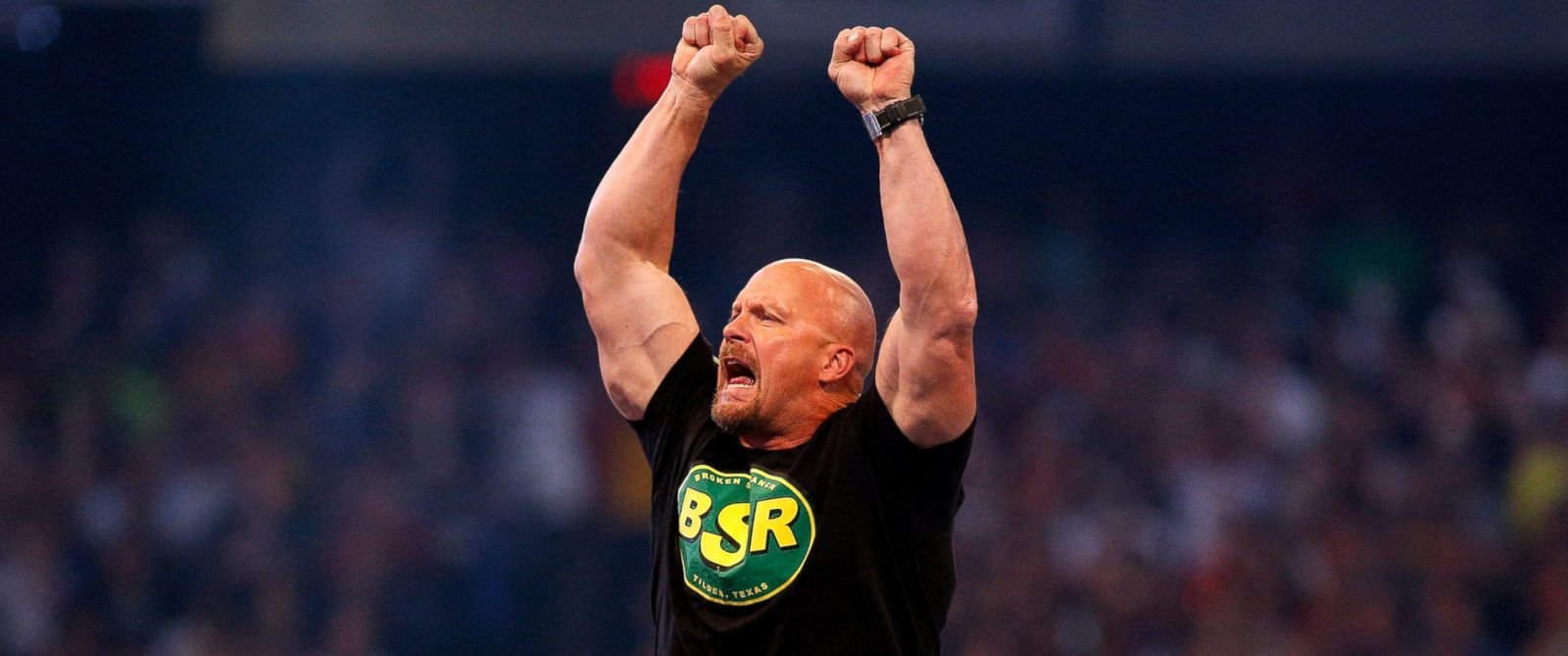 He wasn't your quintessential role model. In fact, he was the absolute opposite. Talking trash, breaking rules, shoving the finger in people's faces, going against the establishment. Not something our parents would've wanted us to learn. No wonder they never liked him.
Never the good guy. But somehow, we loved him despite it all.
5 minutes of him made the whole show worth watching. The anticipation of the glass shattering and the magnanimous crowd roar that followed. He would stand on top of that corner turnbuckle and you could a see a thousand camera flashes. Oh, the goosebumps!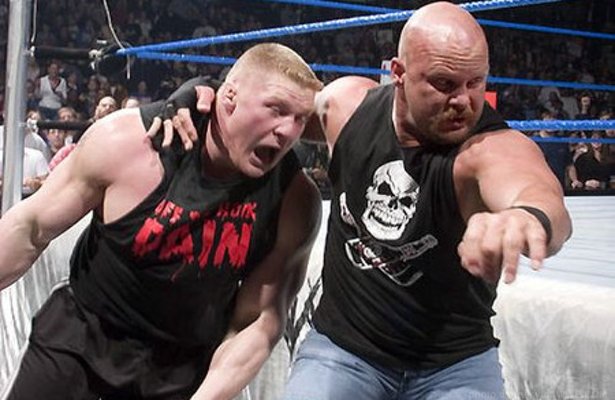 He was the first anti-hero who actually became our hero. Everything wrong about him was right. And never ever did anyone like him step foot in the ring again. He was wrestling to so many of us. That ass-kicking beer-drinking redneck.
Like I said, he liked to keep things simple. He didn't have long catch phrases either. You never had to smell anything he was cooking, nor did you have to look beyond a hand to see him. He took a word like 'what?' and made it famous. Which, by the way, still rings around the arena even today.
Step into the ring and ask the fans if they want to see Stone Cold again. I can assure you, a resounding "Hell Yeah!" will follow. What a legacy!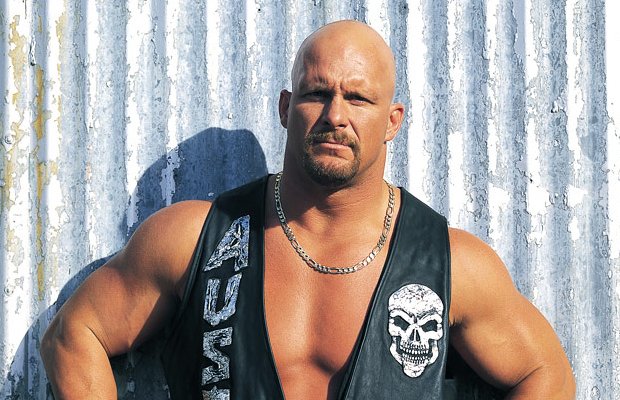 There is inspiration in his story too. You just don't become great. It takes a few torn muscles, broken bones and rejections before you ascend to the top. Like when he almost got paralysed after suffering a neck injury mid-match. He managed to finish the fight somehow and recuperated after rehab.
There was a time when WCW's Nitro was getting all the ratings and WWE had almost gone to the dogs. The Monday Night Wars, they called it. WCW had everything going for them. But they did not have Stone Cold Steve Austin. He grabbed the company by its foundation and rocked it to the core. He was responsible for saving WWE (WWF back then) and WCW sunk into oblivion. WCW had earlier fired him for being too plain and boring. 
I think that was the largest middle finger he could've shown anyone. And he carried WWE on his shoulders. When Austin 3:16 reigned, no one came close. Not even an entire company!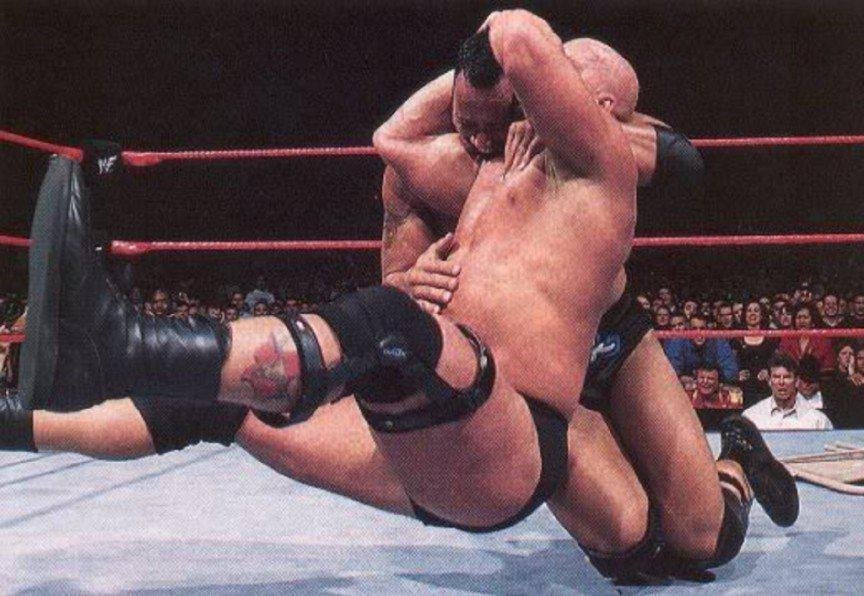 Over the years, wrestlers have come to the ring in Limos, Harleys and even Mustangs. But our man used a pick-up truck and the odd beer truck or two. No gimmicks, just him and his regular Texan-self. He blew up buses, had fights inside supermarkets, sprayed beer in the ring through a hose, even attacked the CEO in the hospital. He made history on TV! Though they say history sometimes repeats itself. But nothing that he did, could or will ever be repeated.
Oh, remember he even gave a Stunner to the current President of USA? While there was beer in his mouth! Tell me the next time you see something like this. You won't. But we were alive when this glorious Stone Cold moment happened.

Not to forget his greatest rivalry against the man who created WWE, Vince McMahon. They had some epic moments, with Stone Cold mostly coming out on top. The same man, who Austin embarrassed countless times on the show, while inducting him into the hall of fame, claimed that the Texas Rattlesnake was the greatest superstar in the history of wrestling.
He wasn't wrong.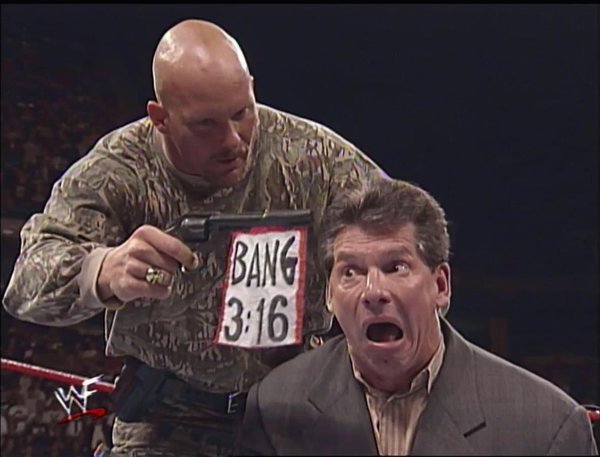 Remember those cut-off jeans and that sleeves black jacket? Remember Austin 3:16 written across the chest? He even had a motto – Drink Beer. F**k Fear.
How will you not love him? He made it all seem so real. In a business where everything is scripted, he somehow seemed to be the real deal. To the face, straight up and never backing down. He, in his own way, made us courageous.
He wouldn't ask you to jump off tables or do something stupid. Just never to back down. That was the Stone Cold way of doing things. Be one step ahead. Be clever. Be an evil genius. But never be scared. And of course, drink beer.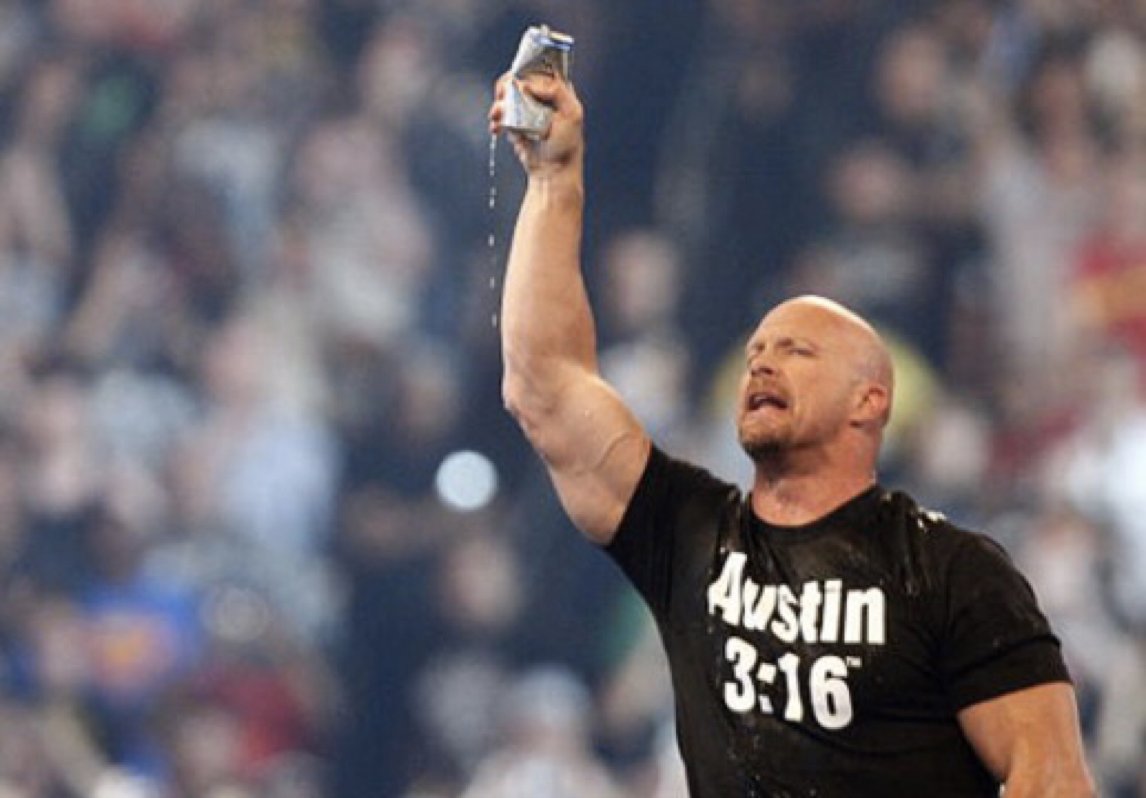 If you think the likes of Undertaker, Rock & John Cena have fans, you weren't there when the glass shattered, the beer flowed and Jim Ross shouted "Stone Cold! Stone Cold! Stone Cold!"
The very thought still gives me goosebumps. Never will there ever be a superstar as great and as popular as Stone Cold Steve Austin to tread the squared circle again. And that's the bottom line.