On Saturday, 15th April, the biggest club in world football, Real Madrid was travelling to Sporting Gijon for a La Liga game. Real are at the top of league and every win gets them closer to the title. 
A night before the game, during an autograph signing session, a little girl came up to midfielder Isco Alarcon and asked him for a favour. She said to him that her parents were hearing impaired and she would love it if he could dedicate a goal celebration to them. All he had to do was make this sign: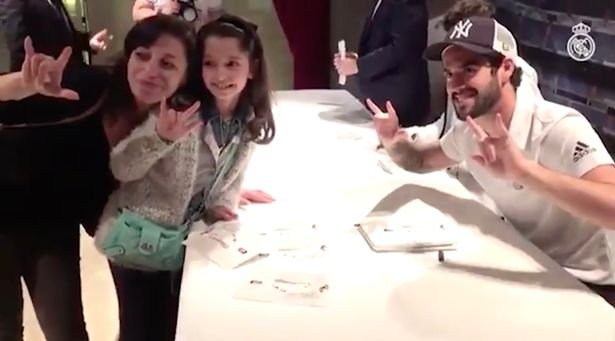 It means "I love you" in sign language.
Isco agreed to do it and the little girl's joy knew no bounds. But agreeing to do it was the easy part. Doing it is a whole different story. He had to score a goal. 
The match was underway, and to the shock of Madrid fans, Gijon took the lead early. Madrid needed to win and extend their lead at the top. This was not the time to slip up.
But was a comeback without their superstars possible? In Isco's head, it was his moment to shine and bring that girl's little dream to life.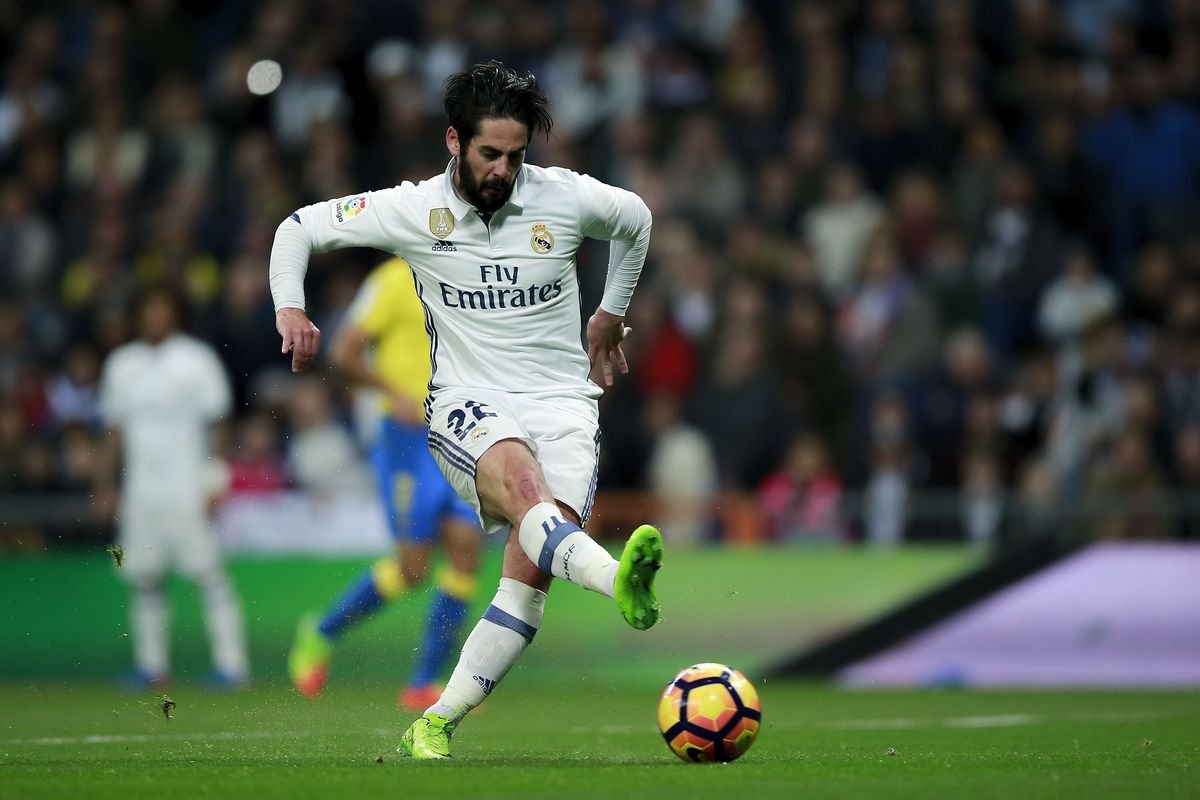 Zinedine Zidane had trusted him with the attacking-midfield duties. 
Trailing by a goal, Isco decided to take matters into his own hands, or rather feet, and scored one of the best goals of his career. It was marvelous. Many play the game of football, but few play it as beautifully as he does. 
In Madrid, he is overshadowed by big names, but that day he was out to prove himself. It was a big leap from under the shadows into the sunlight. He took control of the entire game. Maybe he was motivated because of the promise he made. He did not want to let the little girl down.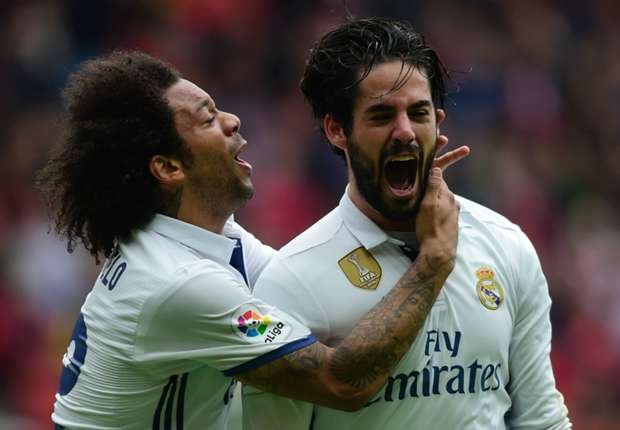 It was almost as if he was playing for it. Fighting for every blade of grass. Like I said, Isco is a magnificent talent but on that day he outrageously outclassed everyone on that pitch. The likes of Ronaldo, Bale and Benzema weren't playing, but with him on the ground, no one was needed. 
He did his regular celebration when he scored the first goal. I guess he wanted to make it special for the little girl and her parents. With only seconds to go, he brought the stadium to its feet. A wonderful goal in the dying embers of the game and a much needed win for his team. He capped it all off by keeping his promise to the little girl, with this: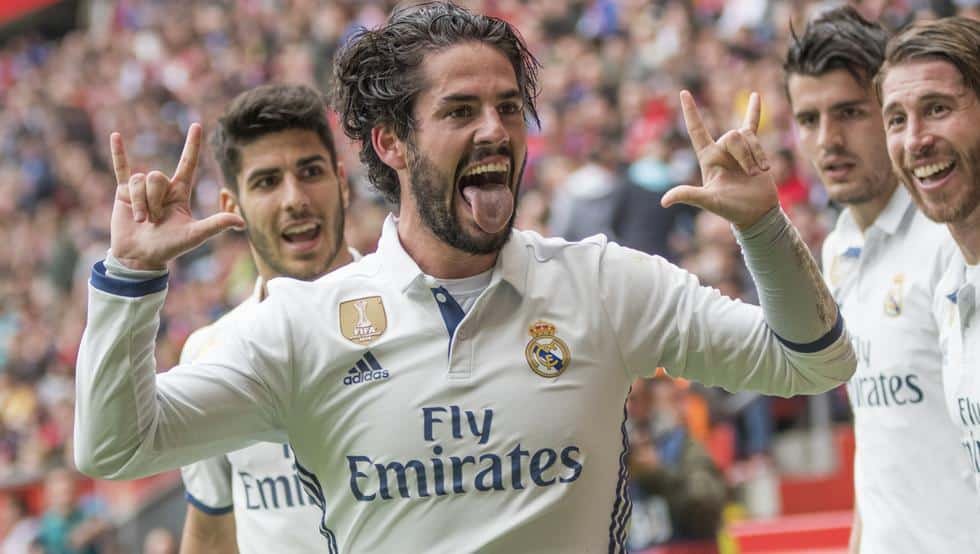 Here's a video of the promise made and delivered:
A beautiful message of love delivered with the beautiful game by a beautiful player.
Francisco "Isco" Román Alarcón Suárez, remember the name.