Mention Stuart Broad to any Indian cricket fan and ask them what's the first name that comes to mind. I am willing to bet my life that the answer will ALWAYS be Yuvraj Singh!
That's how brutal it was. The ordeal happened ten years ago, on the 22nd of September, 2007, but I'm sure Broad still gets nightmares like it was yesterday.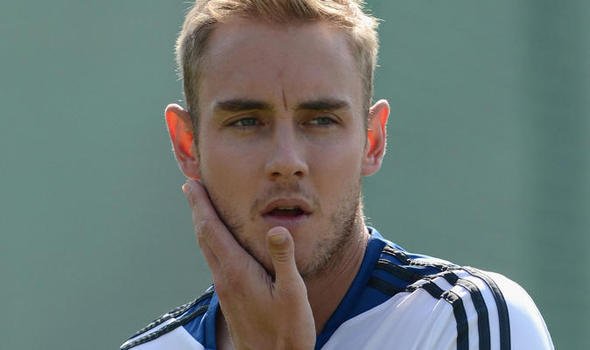 The Oxford English Dictionary describes sledging as "the practice of making taunting or teasing remarks to an opposing player, especially a batsman, in order to disturb their concentration."
The dictionary however makes no mention of what kind of batsman may or may not be sledged. Andrew Flintoff – Broad's captain on that fateful day – learnt this the hard way.
Because Yuvraj Singh is exactly the kind of batsman you DO NOT sledge!
A passive Yuvi is hard to contain. A pissed off Yuvi will destroy you. As Broad will testify. 
When India met England in their final Super 8s match of the inaugural World T20, it was a must-win game for the Men In Blue.
When Yuvraj came in to bat, India were at 155/3 with 20 balls to spare. 6 deliveries later, he was on just 14 and that is when Flintoff made the rookie mistake of swinging a few words his way. He had apparently ridiculed Yuvi for his batting. Big mistake. 
BIG, BIG MISTAKE!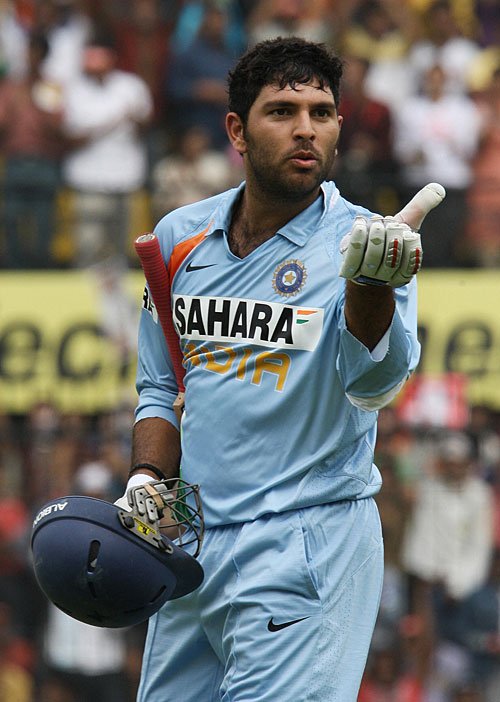 Yuvraj is not one to take things lying down. He wasn't going to let Flintoff wind him up that easy. Despite sending a few expletives in the opposite direction, Yuvi decided to let his bat do the talking.
Up stepped 21-year-old Stuart Broad to bowl the penultimate over of the match.
The first one delivery was whacked over mid-wicket. All power and precision. You can feel the anger in the shot.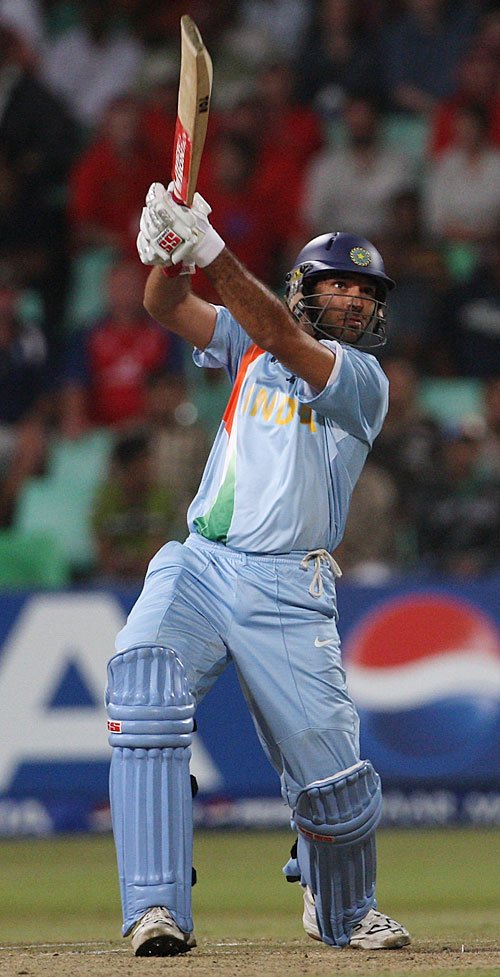 The second one was all about wristwork. He flicked it behind square to make it two in two!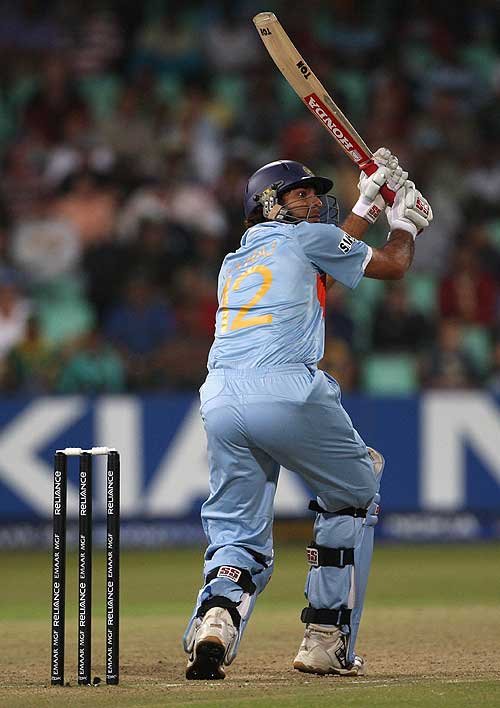 The third one was a work of art. He wasn't swinging wildly. Yuvi was a picture of grace as he went on the back foot and carved one over covers.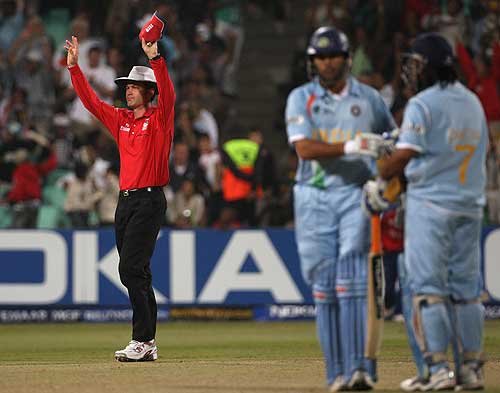 After three sixes, Broad decided to go around the wicket. But the full toss was smashed over backward point for another majestic sixer!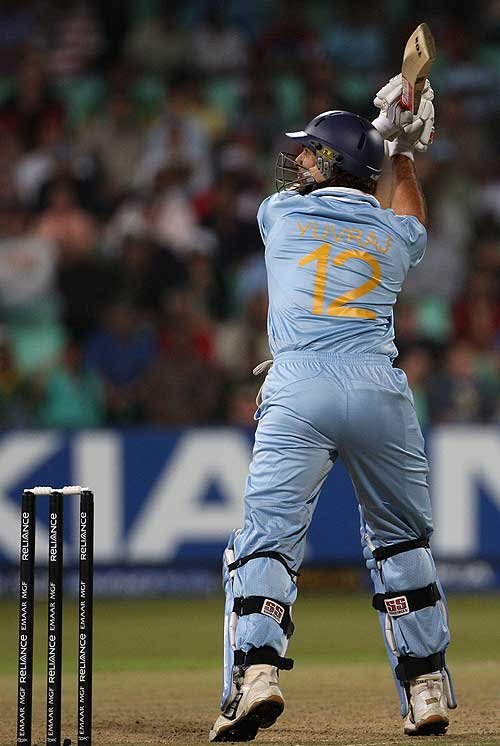 By his own admission, the fifth one was a mishit. But such was the brute force when Yuvraj dropped to one knee and let rip that the ball towered over square leg and disappeared into the stands.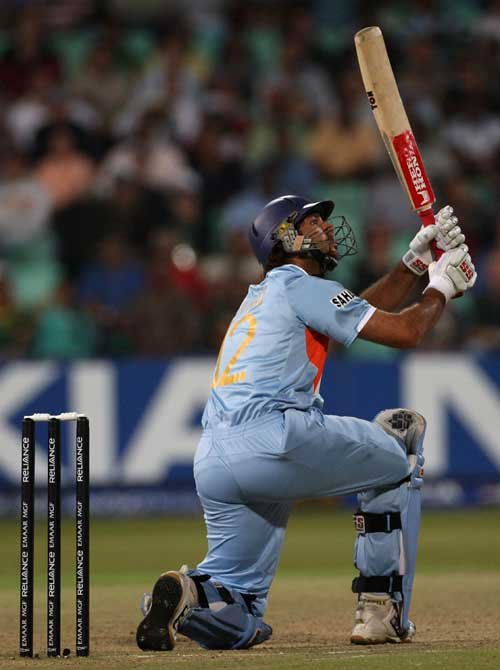 You could feel the excitement in the crowd before the final delivery. 
Can Yuvi do it? Will he do it? Surely not! But one glance at Broad's forlorn face and you know that he knew that Yuvi was indeed going to. 
Again down on one knee and smack! This time over mid-on.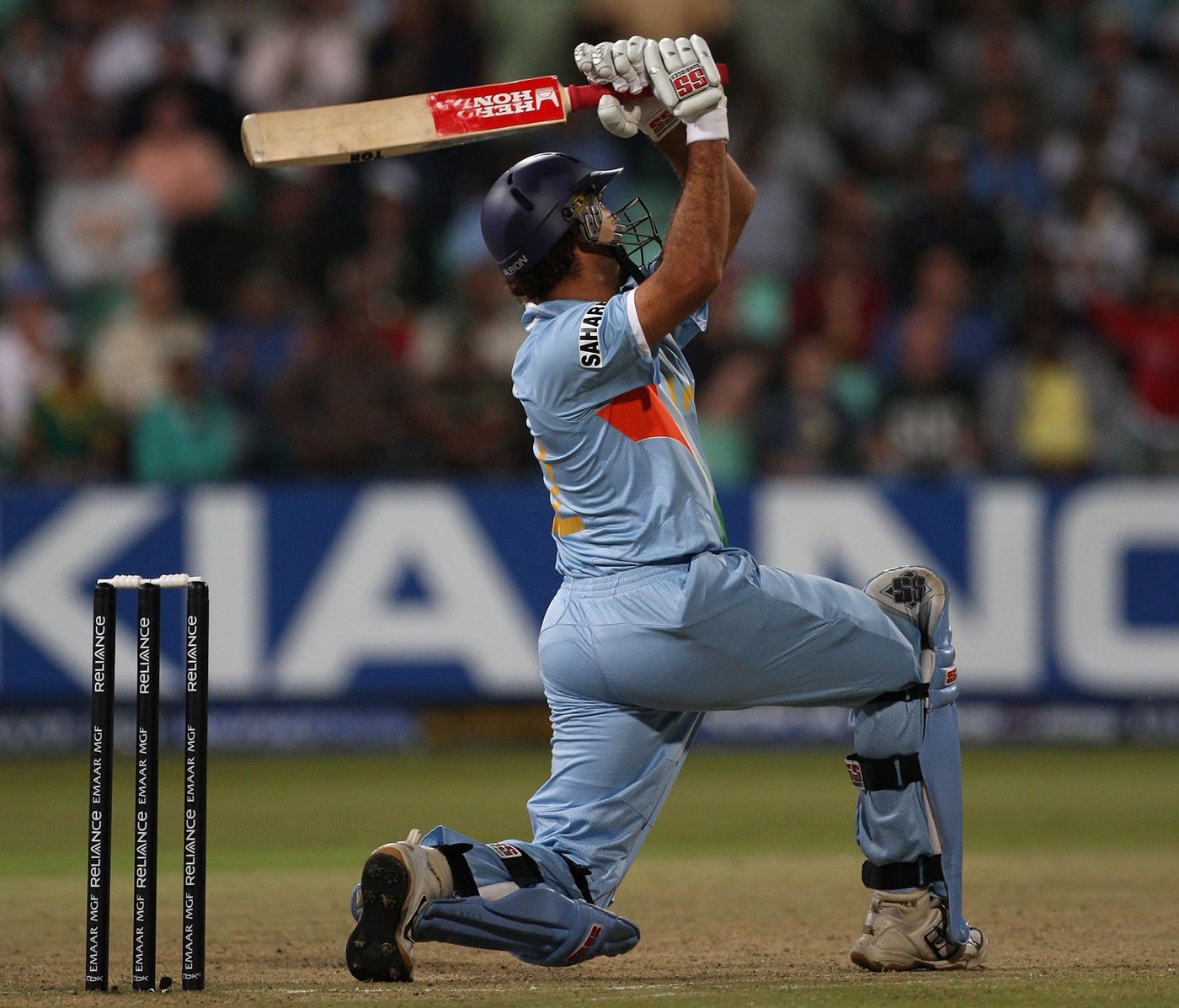 The unthinkable had happened. Six sixes in an over. And Yuvraj Singh had a new world record. 
A T20 international 50 in just 12 balls. JUST 12 BALLS!
India would post 218 and win by 18 runs. And Stuart Broad would be trolled forevermore. 
10 years on, upon Yuvraj Singh's return to Team India, people still troll Broad. Poor guy!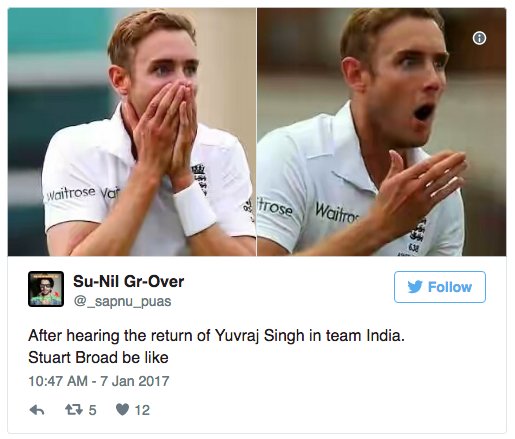 21 then, 31 today, Broad did well to etch a decent career out after the brutality that was inflicted upon him by Yuvi that evening in Kingsmead.
And Flintoff learnt at the expense of his teammate's bowling figures and his team's fortunes that you should NEVER, EVER MESS WITH YUVRAJ SINGH!