We all know Sunil Chhetri is awesome, but we keep forgetting just how awesome he really is. Thankfully for us, the Indian football captain keeps reminding us about it with amazing regularity.
How about you take a look at the superb solo goal he scored in India's 1-0 win over Kyrgyz Republic in the 2019 AFC Asian Cup qualifier just the other day:
The man is a month away from turning 33 and he still managed to run three-fourths of the pitch in the second half of the match to give India a crucial win. 
And that's not the best part. 
With the goal, Chhetri moves to 4th among all the active footballers in the international goal scoring charts. He is only behind Cristiano Ronaldo, Lionel Messi and USA's Clint Dempsey. Chhetri's latest goal helped him overtake Wayne Rooney.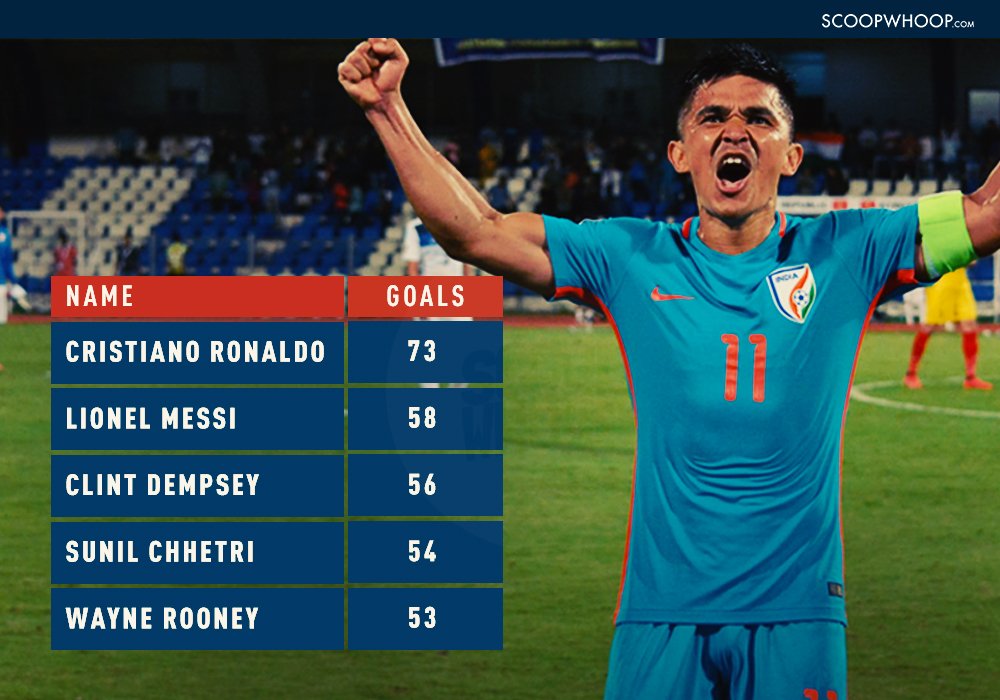 Touching 33, the Indian skipper is in the twilight of his career, even though he runs up and down the field like he's still 19.
Let's hope we unearth more talent like him real soon. Because Indian football will have a huge void to fill once he decides to hang up his boots.