Indian football team captain, Sunil Chhetri took to social media to make an impassioned plea to his countrymen. 
He posted a video of himself on Twitter requesting everyone to come and watch his team, Blue Tiger's matches.
One of the greatest Indian footballers, Chhetri urged fans to come and support the team by watching their games in the stadium.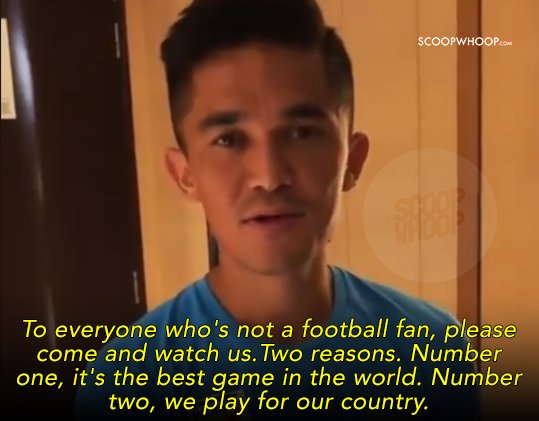 In the video, Chhetri acknowledges the fact that the standards set by international football were way higher but with the right kind of support, the Indian team could reach that level one day.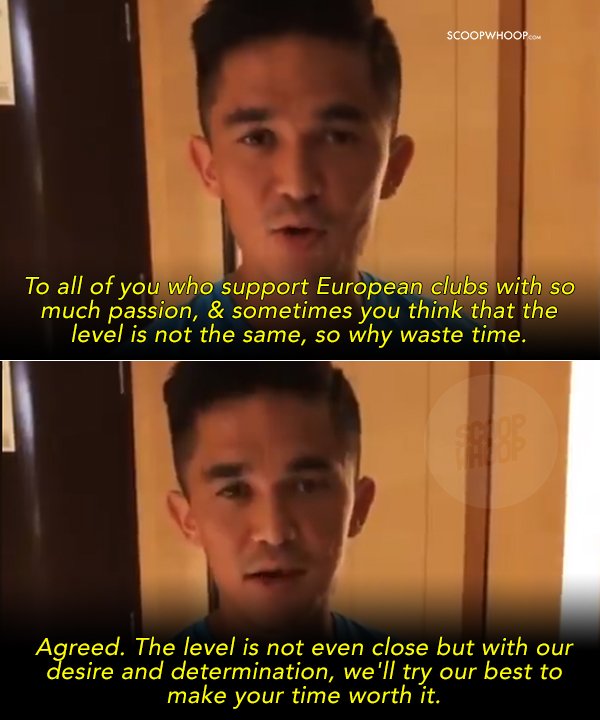 "Scream at us, abuse us, criticise us, but do come to watch us play."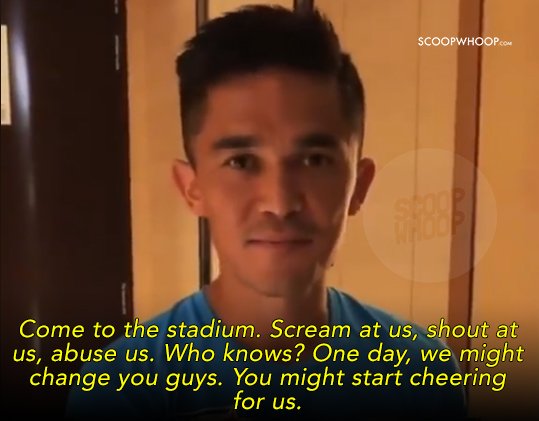 India, ranked 97 in the FIFA chart, is currently playing in the 2018 Intercontinental Cup in Mumbai. 
Chhetri's heartfelt plea is equally poignant in a country that worships cricket.
Indian cricket team captain, Virat Kohli also uploaded a video on Twitter, coming out in support of Chhetri and Indian football.
So did Suresh Raina!
Heartbreaking that while we do have fans of the game in the country, Indian football is still in an abysmal condition. 
Omg. This is so sweet. And a little heartbreaking. Indian football captain Sunil Chhetri stressing on why we need to go to the stadium and cheer them on. Is the most heartfelt appeal ever. https://t.co/6ZO5B16MWx

— Naomi Datta (@nowme_datta) June 2, 2018
Very emotional appeal by Sunil Chhetri. Will definitely try and watch all the Indian games on TV and will try to catch at least one Indian game in the stadium during Asia Cup next year.

— गप्पिस्तान रेडियो (@GappistanRadio) June 3, 2018
More power to you, Sunil Chhetri! You make us proud!