National Football Team's captain, Sunil Chhetri is at the top of his game. But every success story, has its share of failures. In this Humans of Bombay post, he talks about those struggles.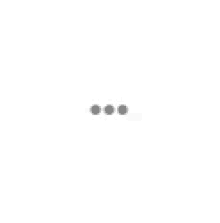 Chhetri talks about how his parents' upbringing helped him follow his passion in life. 
If I wanted to study only for 30 minutes, that was fine as long as I did it wholeheartedly. That's the kind of environment that helped me find my interest in sports, and then make it my passion.
But a supportive environment was not the only thing that got his interest in sports, his mother did. From carrom to football, she played everything with him and made him love every kind of sport. So much so, that he played tournaments and actually got signed by a football club. 
I was only 17 and had no idea that they were thinking of signing me on as a player. It was only when they called my father, gave us a contract and a cheque of Rs.90000.
He mentioned that sports gave him and his family a life that they had never thought of. But this road was quite rocky. He was subjected to harsh criticism for not winning matches and even had to deal with people cursing him and his family.  
The crowd there started throwing things at us, slurring abuses and even spat on us. I was so dejected. There have been times when people have even abused me using my mother and sister's name.
But moments like these didn't deter Chhetri's spirit. He kept going on and his hard work and determination paid off and eventually, he ended up becoming the captain of the Indian National Football Team.  
I played my first international match against Pakistan when I was just 20. I remember we played so well and defeated them in their homeground! That was my 'I've done it' moment.
Chhetri's life story tells us that while reaching for the stars is a great thing, keeping yourself grounded is all it takes.  
Check out the full story here :