Irrespective of whether you follow sports or not, chances are, you'd know who Sunil Chhetri is. After all, the Indian football captain approaches every game he plays with equal love and dedication.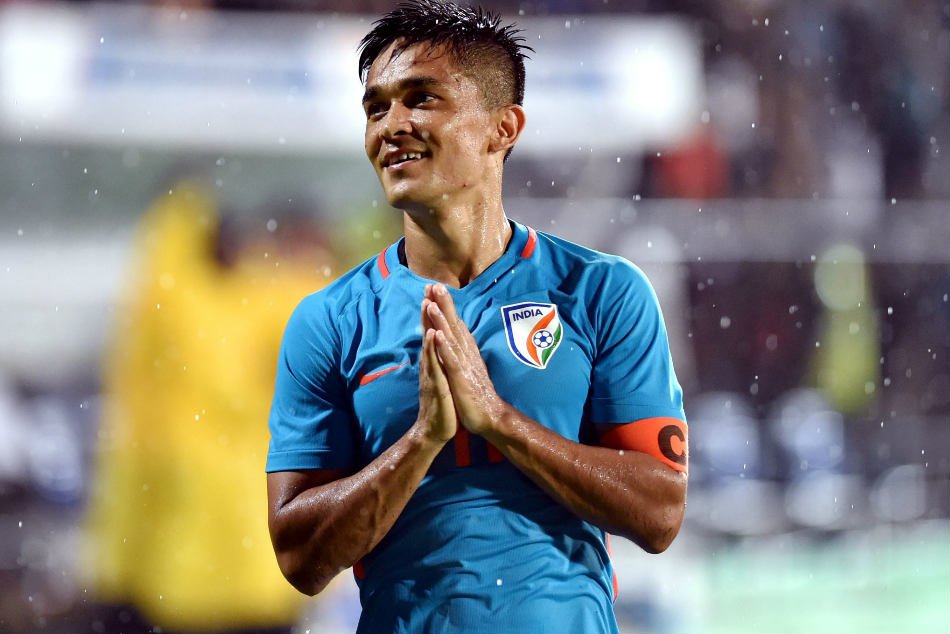 However, recently, in a post by Humans of Bombay, Sunil Chhetri talked not about the love for the game, but about the love of his life, his wife Sonam Bhattacharya. And their love story 'strikes' the perfect romantic note, indeed. 
Sunil Chhetri, who is three years his wife's senior, was only 18 when he first interacted with his wife. She was 15 years old and had heard a lot about him from his father, who was his coach. Consequently, she found his number and texted him. 
She stole my number for her dad's phone and texted me saying, 'Hi! I'm Sonam and I'm a big fan, I want to meet you!'. I had absolutely no idea who she was.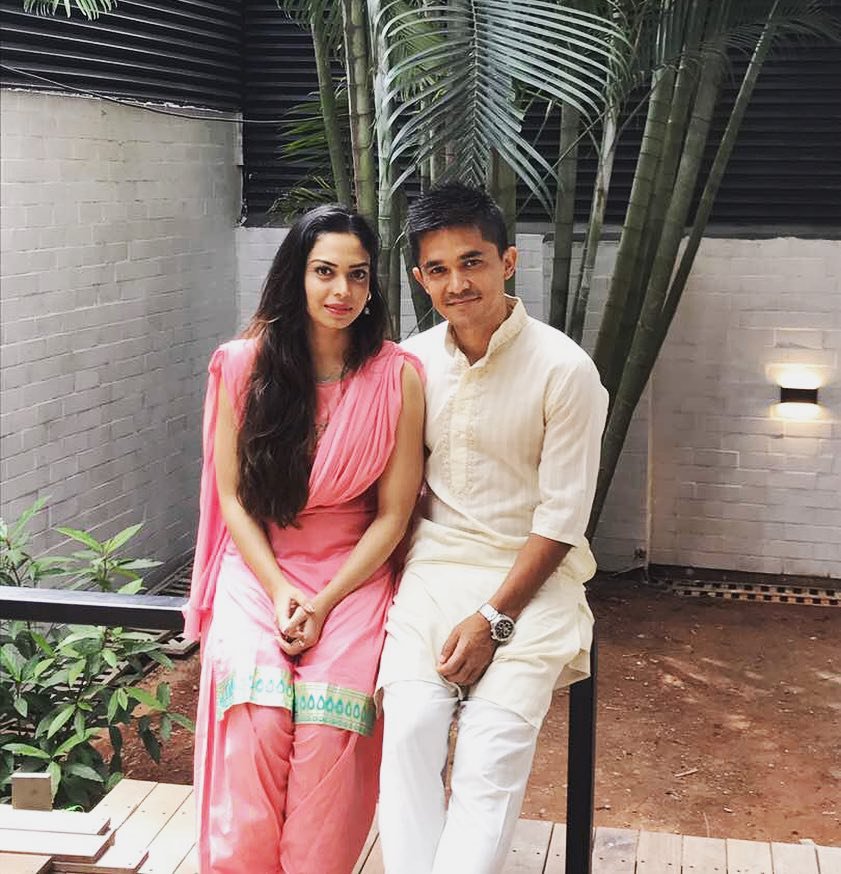 When they first met, he thought she was 'just a kid' and even told her that. But they continued to text casually, until one day he realized that she was actually his coach's daughter. Angry at being kept in the dark, and scared about how the coach would react to the news, Chhetri decided to stop talking to her.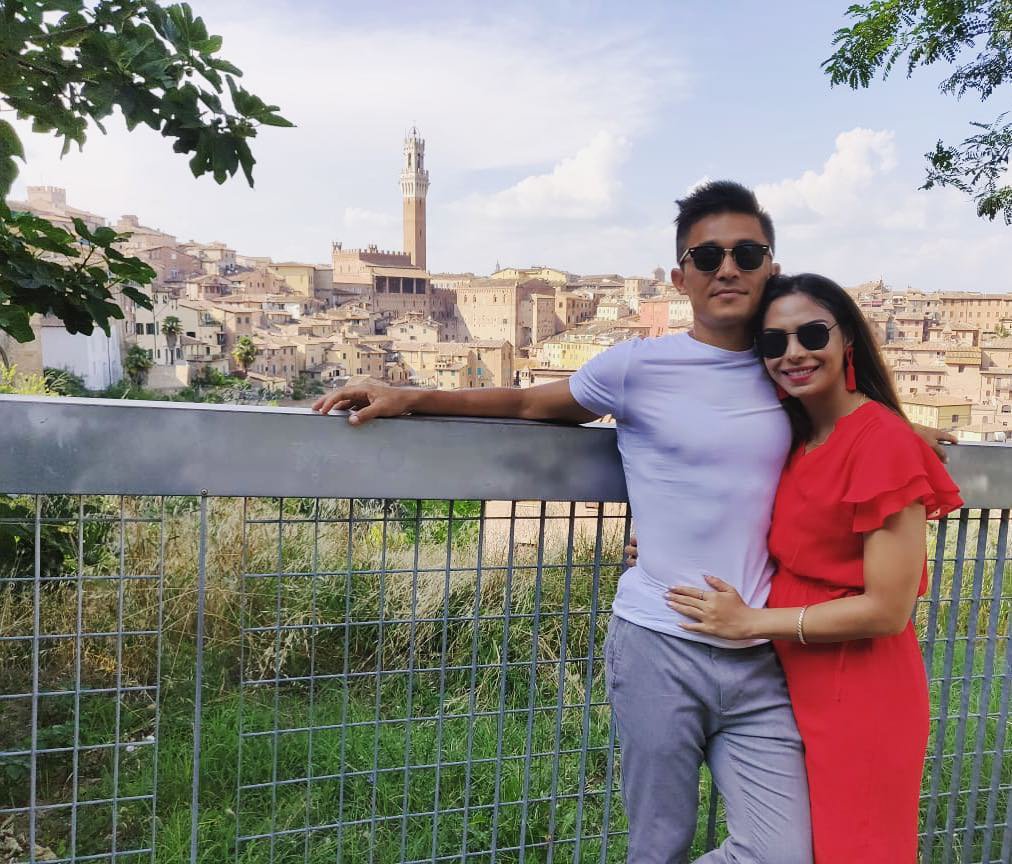 But, and call me a hopeless romantic here, sometimes love does overcome the odds. A few months after they stopped talking, the two started talking again. From going on secret movie dates to meeting only twice or thrice a year, the two grew together into the relationship. 
And yet, after dating for almost 13 years, when the two decided to get married, Sunil Chhetri was scared of meeting her father. 
I knew it was time to talk to her dad. I was filled with jitters when I walked into her house. When we sat down, her dad started talking about everything under the sun. Until I finally mustered the courage and told him, 'Sir, I love your daughter and I believe she loves me too'. He just said, 'Ya, ya it's okay.'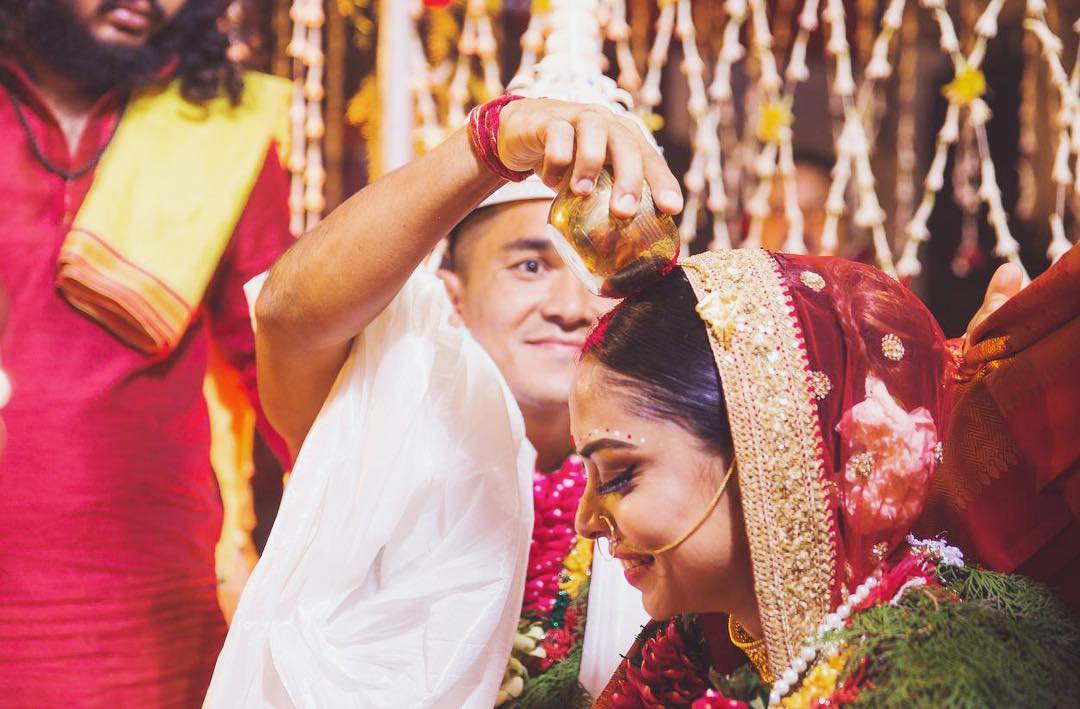 The two have been married for two years now, and recently on her birthday, he posted the most adorable message for her. 
Because for Sunil, Sonam has been his 'backbone' for far longer. And while she still considers herself his 'biggest fan', he believes he is the one actually in 'awe of her'. 
I just can't imagine my past without her, and definitely not my future. 'Till date, she calls herself my 'biggest fan', but I hope she knows that I'm always and so much more, in awe of her."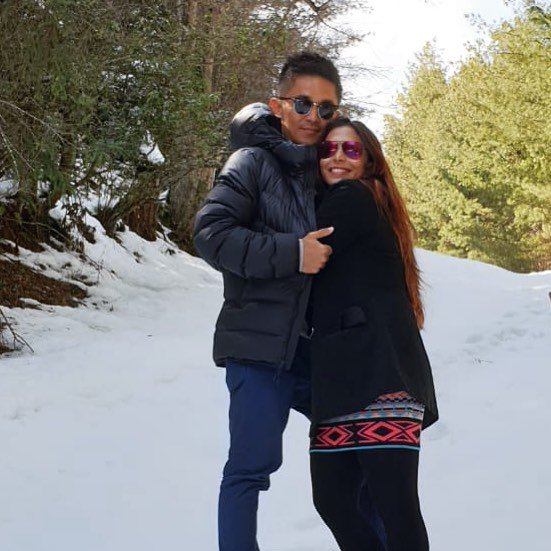 You can read the complete post here: 
Not just goals, Sunil Chhetri is clearly a pro at scoring hearts too.