When will India ever play in the World Cup? Why are there no Indians in the EPL? Why do we have so many cricketers, why not footballers?
These questions will rage on. There will be a lot of debate about how we should focus on football at the grassroots level and how maybe we should include PIO (Players of Indian Origin) in our national team…
But for now, how about a stat that will make every Indian football fan really proud?
As you might know, qualifiers (pre-qualifiers if you like) are ongoing for the 2018 World Cup to be held in Russia, and going to the corresponding Wikipedia page will definitely be worth your while.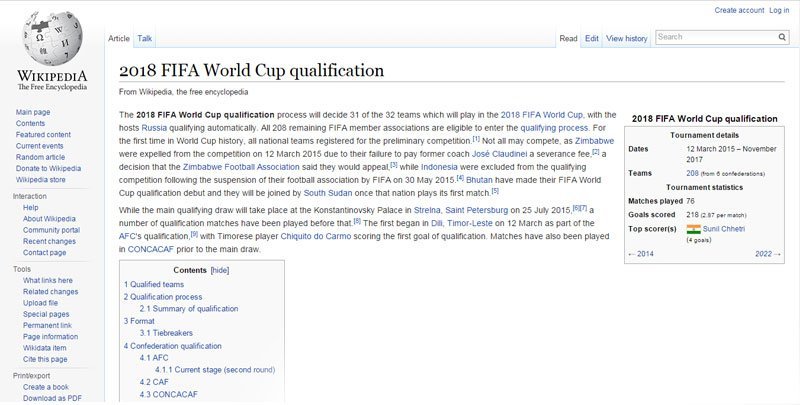 Because on the right-hand side is a box where the name of our national captain, Sunil Chhetri, sits pretty as the current topscorer in the qualifiers.
Yes, Chhetri is currently the highest goalscorer in 2018 WC qualifiers across the world.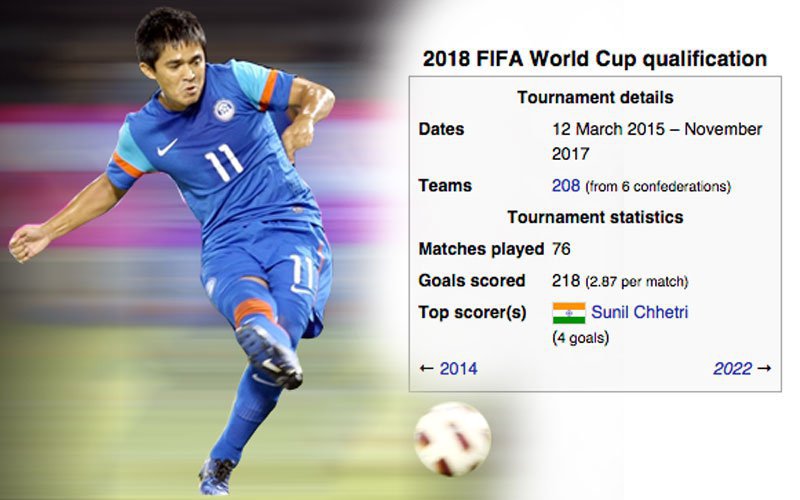 The 30-year-old scored twice against Nepal in Guwahati on March 12th…

Before getting on the scoresheet against Oman and Guam.

India might have lost the last two of the aforementioned matches, but the fact of the matter is that Chhetri did find the back of the net on both occasions.
It doesn't end there. An even more striking stat (pun intended!) is the fact that if you consider the countrywise international topscorers in the world .
Chhetri (48 goals) has more goals than the likes of Luis Suarez (43), Radamel Falcao (25), Edin Dzeko (42), Tim Cahill (39), Denis Law (30) and Ian Rush (28), among others.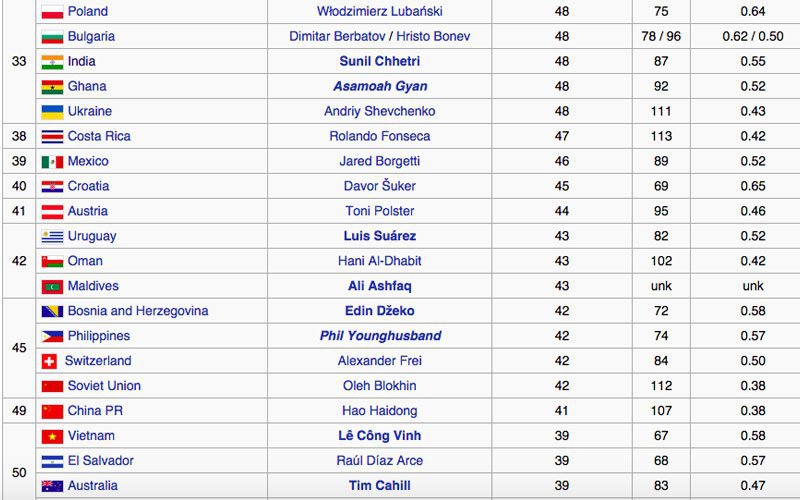 Now that is something to brag about. You can argue that he hasn't faced the kind of opponents Suarez or Falcao play against on a regular basis, but one has to make do with what he gets right?
And 48 strikes in 87 matches is not a bad return at all. Not at all!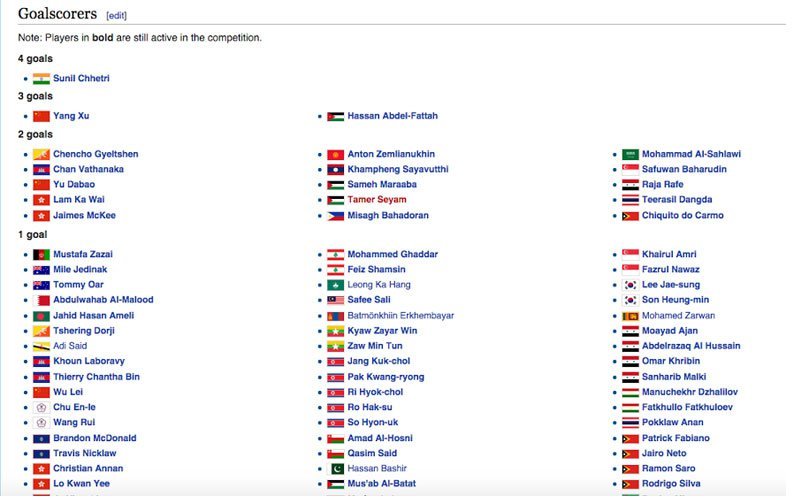 As Indian football fans, we have every reason to be proud!