Sunil Gavaskar described the resignation of national cricket head coach Anil Kumble as a sad day for Indian cricket and patted him for doing a great job in his one-year stint.
"I have very little knowledge about the differences between Virat and Anil. But it is a really sad day for Indian cricket," Gavaskar said.
"India have won everything since the time Anil took over. I can't see Anil doing much wrong in one year. Difference happen in any team but see at the results," he told NDTV.
During his playing days, Kumble was known as a feisty fighter, even winning matches by bowling with a broken jaw, and Gavaskar wondered why he did not stand up this time.
"Anil must have had his reasons (of resigning). I would have thought Anil would carry on. Once the CAC expressed their confidence in him, Anil should have stuck around. Hope he will take it on the chin and comes back stronger. But it is the first time a known fighter like Anil did not stand up," said the former captain.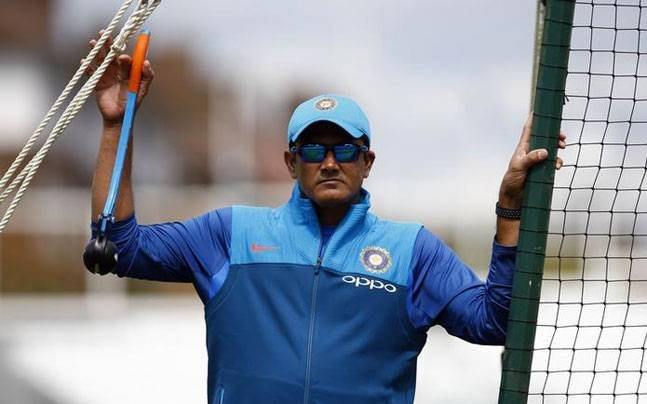 "I know that the CAC met Virat and had a very long session with him," Gavaskar added.
"Anil's experience as a player and as an administrator needs to be utilised. CAC should be doing more for Indian cricket than just selecting the coach."
On the suggestion that Kumble was a hard taskmaster, Gavaskar said: "So you want softies. You want somebody to just tell you, 'ok boys, don't practice today because you guys are not feeling well, ok take a holiday, go shopping'. You want that kind of a person. If somebody is a hard taskmaster and he has got you results like Anil Kumble has got over the last one year. If any of the players are complaining, I feel those players are the ones who should be left out of the team."
He said India will have to appoint a coach before the team goes to Sri Lanka.
"It is for the Cricket Advisory Committee (CAC) to take a call on that," said Gavaskar.
Feature image: Reuters