It's all over for BCCI (Board of Control for Cricket in India) chief Anurag Thakur and secretary Ajay Shirke as the Supreme Court ruled that they need to step down after defying orders time and again.
The SC had already warned Thakur and Shirke that they could be jailed for contempt of court and perjury after it was found that the former had misled the court about the ICC's (International Cricket Council) stand on the reform measures. He was given a week's time to apologise.
A showcause notice has been issued to Thakur, asking for an explanation as to why he continued defying the court's orders.
"This was to happen, and now this has happened. Had submitted three reports before Supreme court, even then it wasn't implemented," Justice Lodha was quoted as saying by ANI.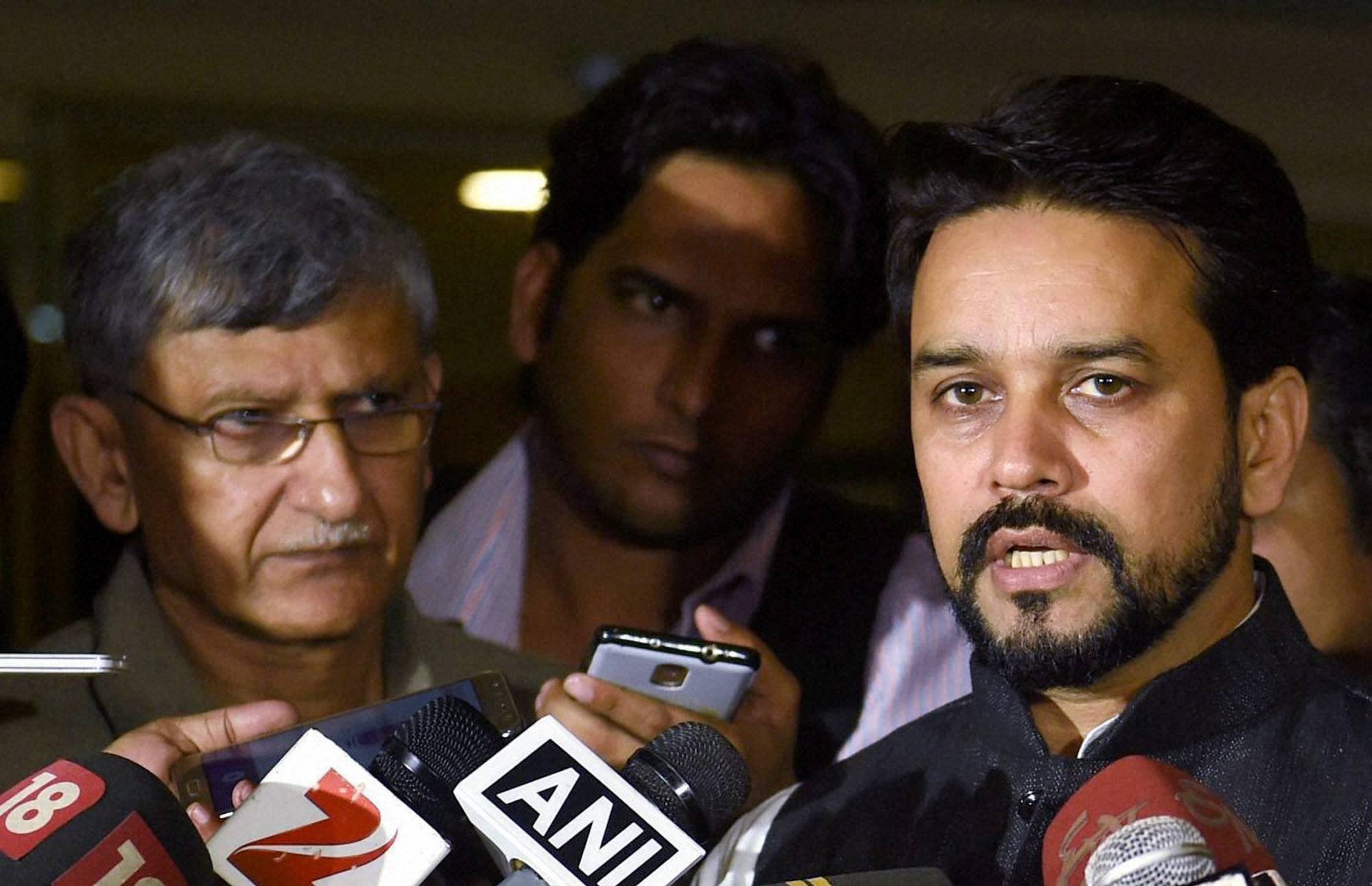 The SC added that the BCCI and state board officials had failed to implement its orders to bring transparency and accountability in cricket body.
The court also appointed Fali Nariman and senior lawyer Gopal Subramanium as Amicus Curiae to find out who would be the BCCI officials to run the body.
Thakur, who had taken over after former president Shashank Manohar took the reigns of the ICC, has been having a torrid time as chief of one of the strongest sports bodies in the world, and now his time seems to be up.
The BCCI has been avoiding implementing the Lodha Panel's recommendations in full – something that the SC had backed. And now it seems that the BCCI's top brass has finally met end of the court's patience.
The next date of hearing in the BCCI matter will be on 19th January.
Feature image source: PTI