He was one of Mahendra Singh Dhoni's trusted lieutenants during the best days of Chennai Super Kings and not only does Suresh Raina "miss" his captain but also feels disappointed in the manner he was removed from Rising Pune Supergiant's captaincy.
"I was disappointed. He has done so well for the country as well as for the IPL teams. He should be respected every time. It's about not me saying, it's the world saying," Raina told PTI in an interview.
Dhoni has so far scored only 61 runs in five games with a strike-rate of 87 and that has invited criticism from all quarters.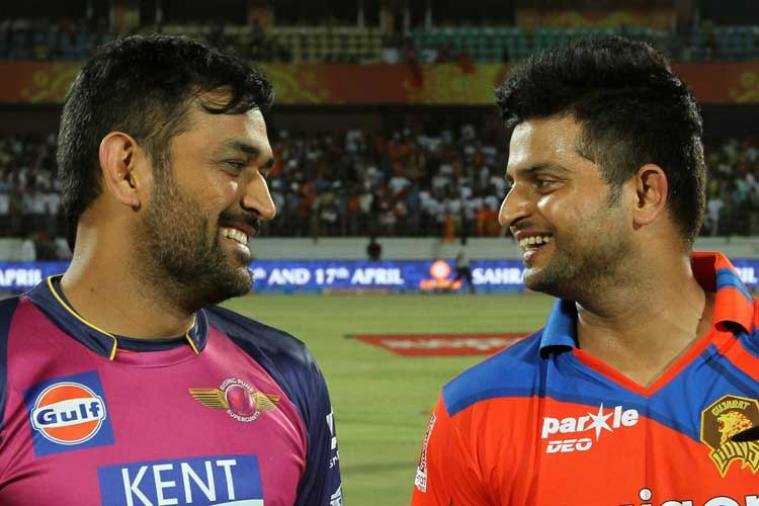 "Having shared the dressing room with him (for India and CSK), you know what goes through when one faces hardships. He (Dhoni) should be respected as a player. In any profession, be it as a player or a journalist, you need to be respected. Even a player, however short his career span may be, wants to earn respect."
Asked whether it's affecting Dhoni, he said: "I don't think. He's back among runs. Hope he will do well better after two-three matches. We have only played five matches. After sometime the picture will be clear. He should bat up the order and bat long. He's a world class finisher."
Raina termed his eight-year stint with CSK as the "best experience".
"The time I spent with Chennai Super Kings will always remain special. We have won so many trophies, be it IPL or Champions League T20. When I was very young, it gave me a great learning opportunity by being among all the legends," Raina, who was the man-of-the-match in their maiden IPL win over Mumbai Indians in 2010, said.
Feature image source: BCCI