Pakistan has defeated India by 10 wickets in our first match of the World T20 by 10 wickets. Pakistani openers Babar Azam and Mohammad Rizwan batted brilliantly on a difficult pitch to take the game away from India.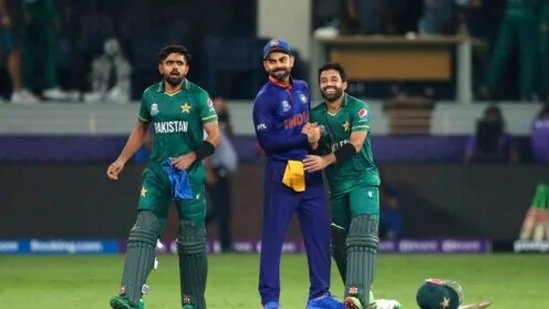 After the match, Indian skipper Virat Kohli spent a moment congratulating the Pakistani batsmen, the picture of which has since gone viral. Twitter has been lauding the Indian skipper for his sportsman's spirit. 
It's a beautiful game. Why not keep it that way!