On September 4, 2023, during The Asia Cup Match, Team India qualified for The Super 4 Stage after beating Team Nepal by ten wickets. While the latter had a good start, their game changed during the middle and last overs.
However, their spectacular performance wasn't overlooked.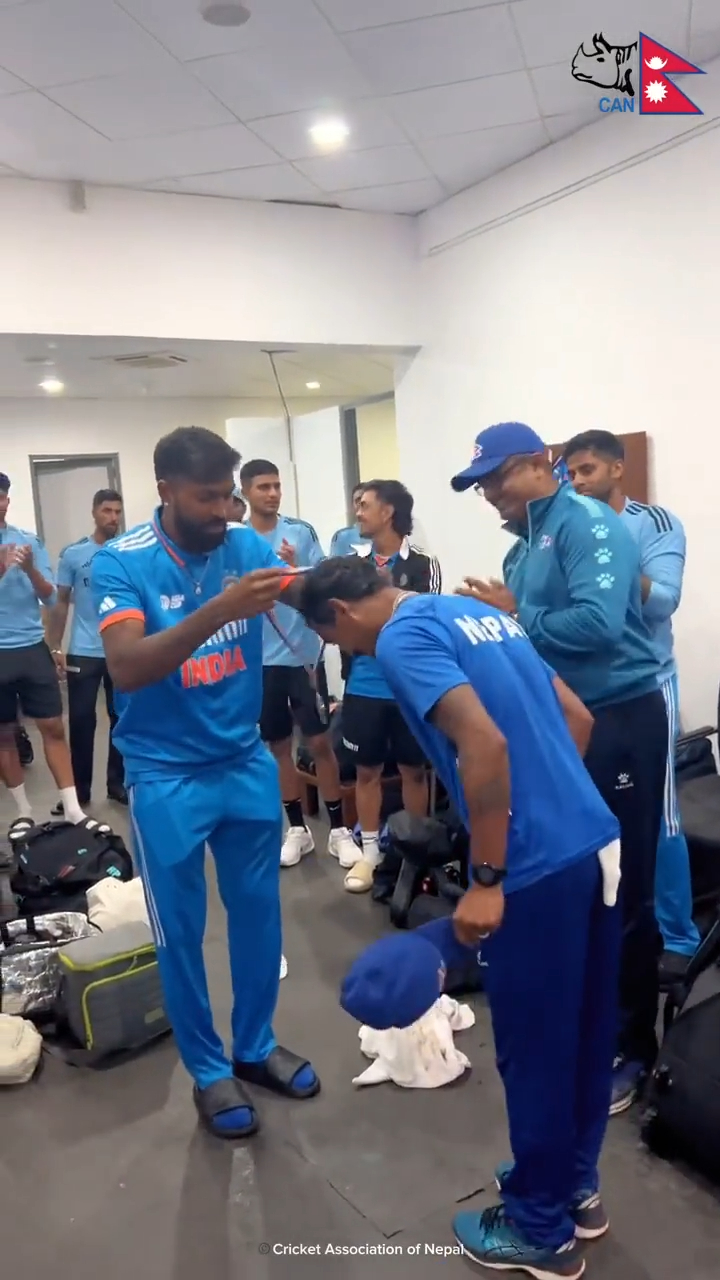 After the match, Team India went to Team Nepal's dressing room and gave their winning medals to them. Team Nepal's Coach Monty Desai, thanked the cricketers for their kind gesture.
In the video of this heartwarming incident, Hardik Pandya was the first one to give his medal to Sompal Kami for his 48-ball 56. Next, Kohli presented his medal to the wicket-keeper batsman, Aasif Sheikh. Finally, India's Head Coach, Rahul Dravid, awarded his medal to the 23-year-old cricketer, Dipendra Singh Airee.
Needless to mention, social media has gone into a meltdown with this instance and here's what they think:
That's the true sportsmanship we need!