Team India's domination at the Eden Gardens started as soon as the pacers picked up rhythm and found their suited line and length. 
Bangladesh were bowled out for a paltry 106 in the first innings where Ishant Sharma led the way by scalping 5 wickets.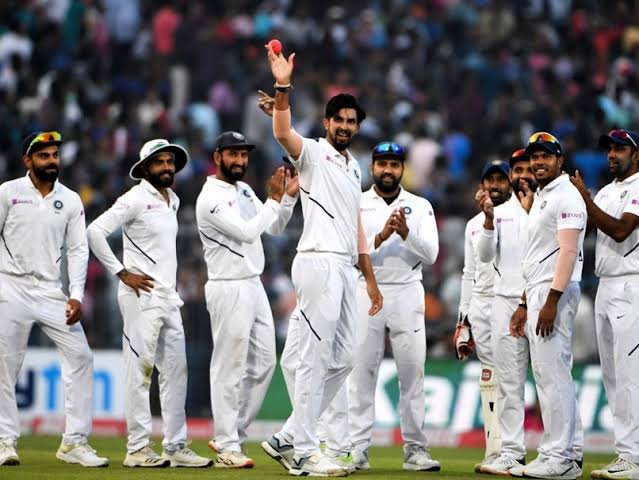 Apart from Sharma, Mohammed Shami was also bowling with some venom and his fiery spell was too much for the Bangladeshi batsmen to have a go at. 
Rather they were pinned by a series of bouncers from Shami as both Liton Das and Naeem Hasan suffered from concussions.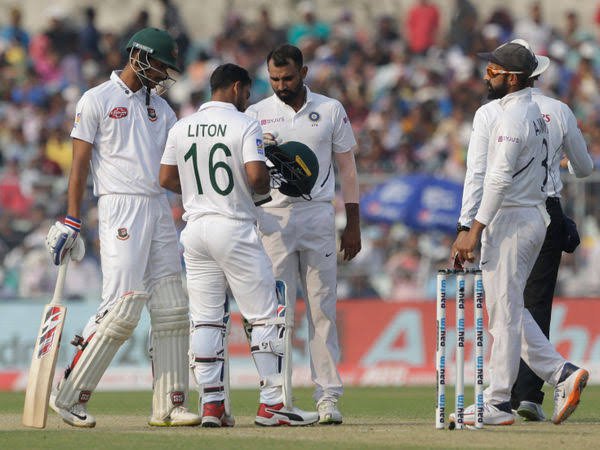 Despite their on-par performance, the Indian team remained humble and on one fine occasion won the opposition's hearts. 
After being hit by one of Shami's bouncers, Naeem showed signs of discomfort and much to everyone's surprise, Indian physio Nitin Patel was sent to check on him. 
As the Bangladeshi physios attended Liton Das, Nitin Patel rushed to provide treatment to Naeem. 
The moment was lauded by the netizens who believed health of a player is top priority irrespective of which country he represented. 
Sometimes sportsmanship won our hearts than match victory… ❤

— SID😇😇😇 (@Sid94414241) November 22, 2019
Safe to say, Indian players with their presence of mind ensured the right thing was to send in Patel to help Naeem. After all, that's the real spirit of the game.