Sachin Tendulkar is somebody whose talent and achievements transcend all nations and borders. Despite having a short frame, Tendulkar has tamed the best in the business. In fact, he's tamed all of them. For instance:
The burly Aussies.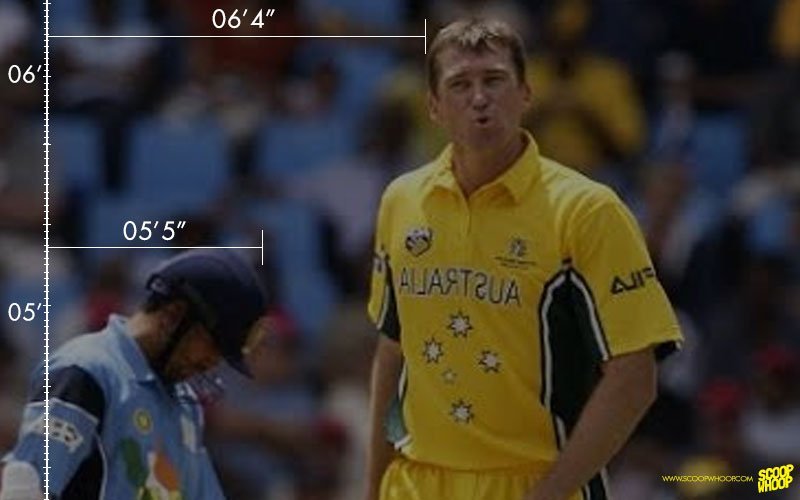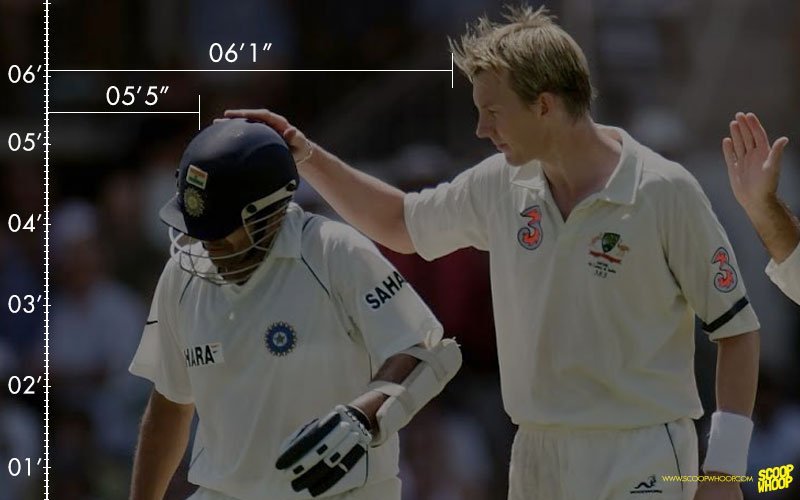 The pathans from across the border.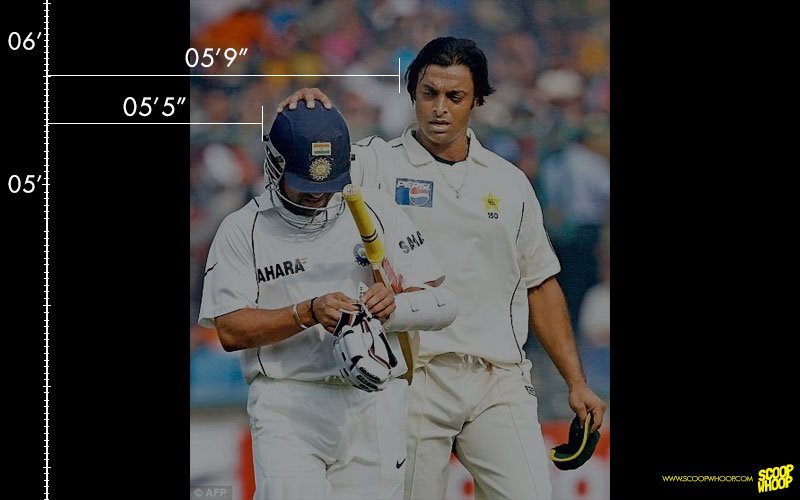 The English bullies.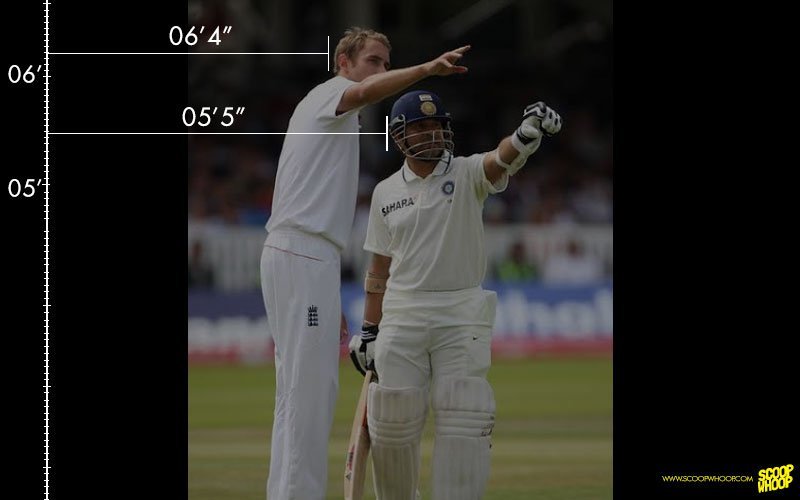 And even his international teammates when they come face to face in domestic tournaments.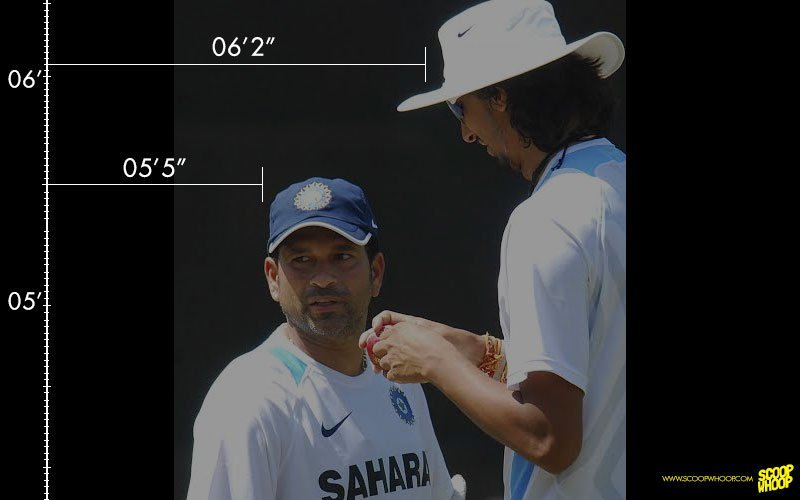 The God of Cricket has always risen beyond all factors human and let his bat do the talking.
And boy, have we enjoyed him clobbering bowlers twice his size!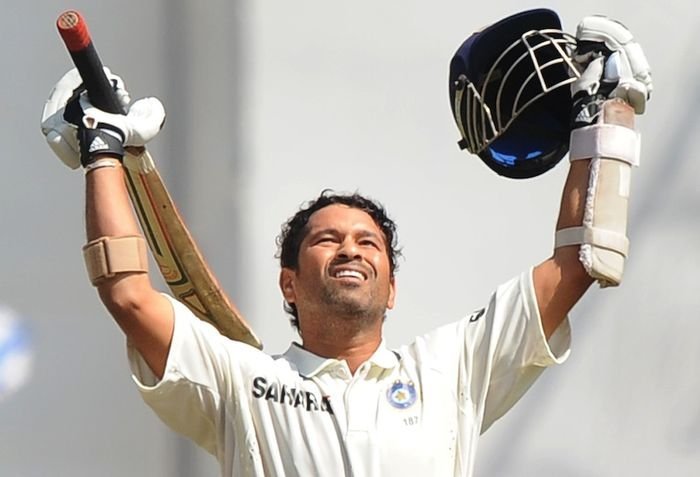 Until Sachin met the tallest Indian sportsperson Satnam Singh, leaving us with a huge gush of patriotism!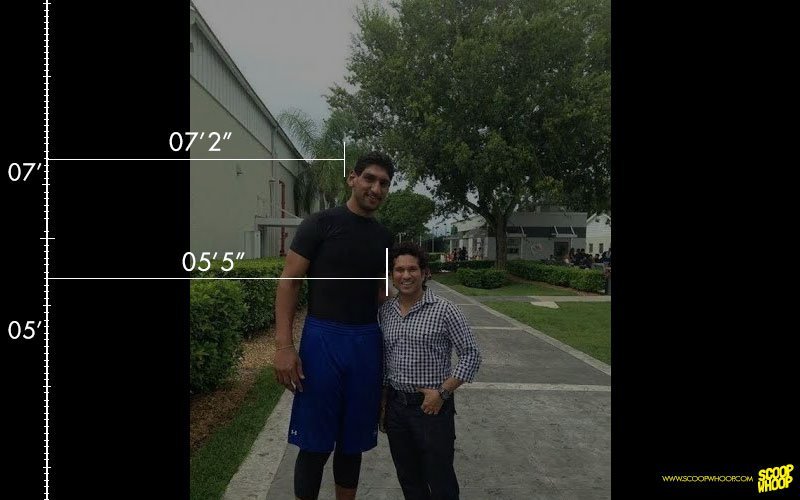 Well, we just hope Satnam Singh never considers taking up bowling!