There are certain moments that truly exemplify why football is called the beautiful game. For those who play the sport, it is a lot more than that though. They depend on it not just for livelihood, but so much more. They use it to emote and to feel. After all, they are – in Matt Busby's poetic words – 'Men of grass and boots and… Beauty!' 
These men spend a major part of their lives on the field. That, I believe, is the reason behind such ecstatic celebrations, moving performances and heartwarming tributes. Something which renders true even in this story.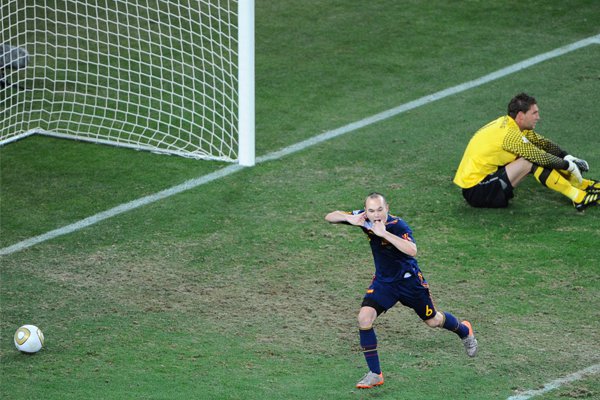 It was the 8th of August, 2009. Andres Iniesta's close friend and Spanish teammate, Daniel Jarque was on the phone with his pregnant girlfriend when he suffered a fatal heart attack. He had been named captain of Spanish club Espanyol just a month previously. Dani was only 26 when he passed away.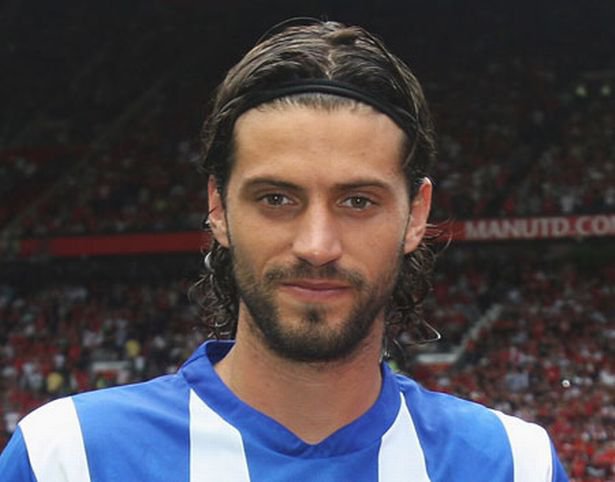 It saddened the entire football fraternity. A player in his prime, happy with his life and in love with his girlfriend, about to become a father until fate intervened much too cruelly. Tributes were in order for a wonderful footballer and an even better human being.
Like a few days later, then Arsenal skipper Cesc Fabregas paid homage to Jarque, who was his teammate from his days in the Spanish Under 21. After scoring against Everton, Fabregas ran to the bench and brought forward a jersey with Jarque's name, as tribute to his mate.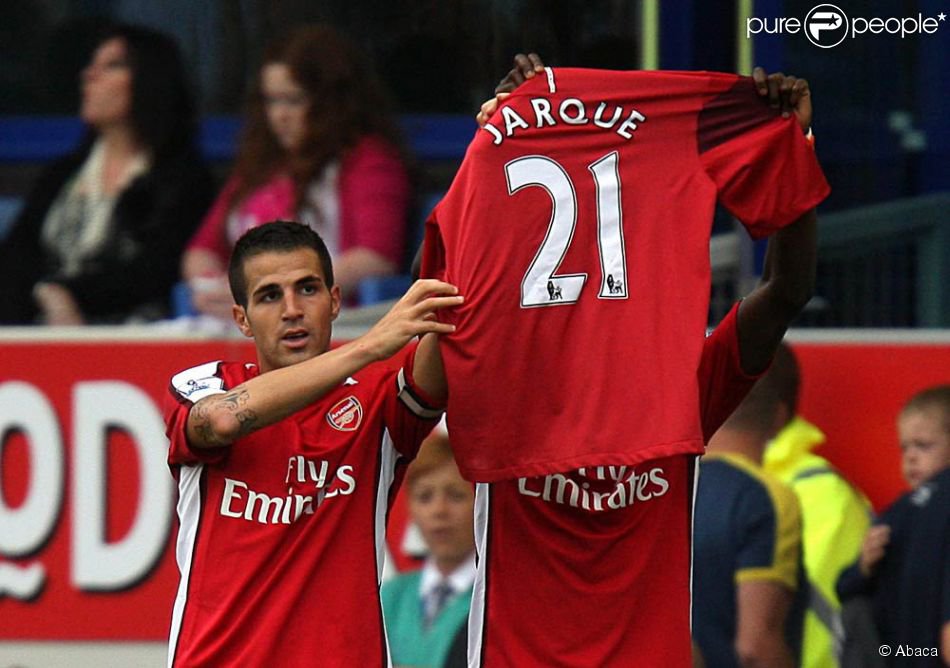 But for Barcelona playmaker Iniesta, it wasn't so easy. His season had been plagued by injury as it is and the mental anguish of losing one of his closest friends haunted him throughout. The magical midfielder had to seek psychological help in his pursuit of catharsis. The release would not be easy to come by.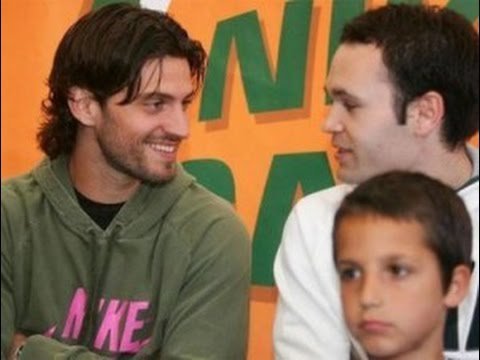 Soon an opportunity presented itself. It was, by far, the grandest stage of all. Spain had reached the final of the 2010 World Cup and were up against the Netherlands. The 90 minutes proved too less for the goal net to bulge and it ended 0-0, before going into extra time. The Dutch had already missed two gilt-edged chances to take the trophy home.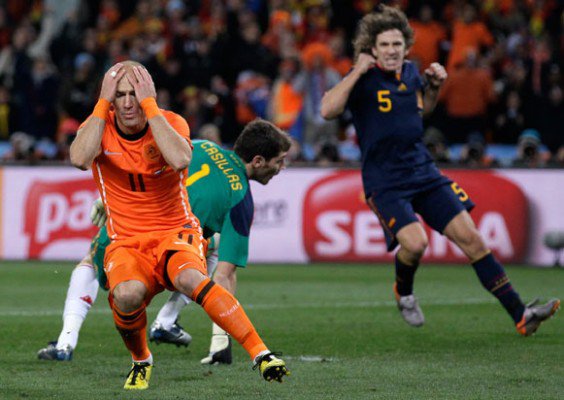 Then, in the 116th minute, 4 minutes from penalties, Andres Iniesta got a pass from the man who had already paid tribute to Dani, Cesc Fabregas. 
Iniesta put a deft touch on the ball, let it bounce in front of him, and then thumped it across the goalkeeper. The ball went roaring in. It was brilliant. It was like seeing a jazz musician suddenly pick up a rock note, making the entire crowd come to life.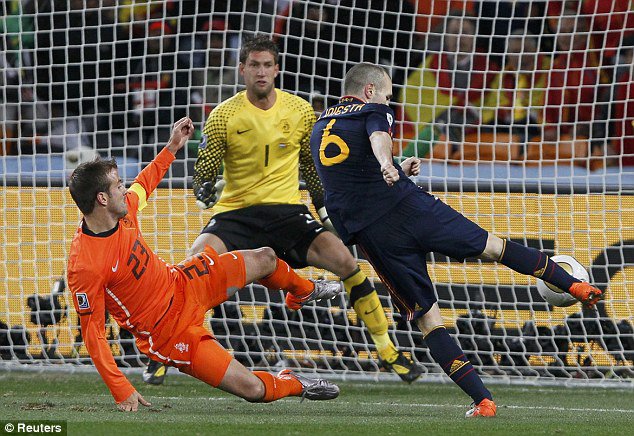 In that moment, when the entire world celebrated and his teammates ran to him, he could only think of one thing, one person, one friend. His friend, Dani. He had scored a World Cup-winning goal, Spain had created history, but for him it was something so much more personal. 
As soon as he scored the goal, he took off his jersey. His expression said it all and the t-shirt inside, even more so.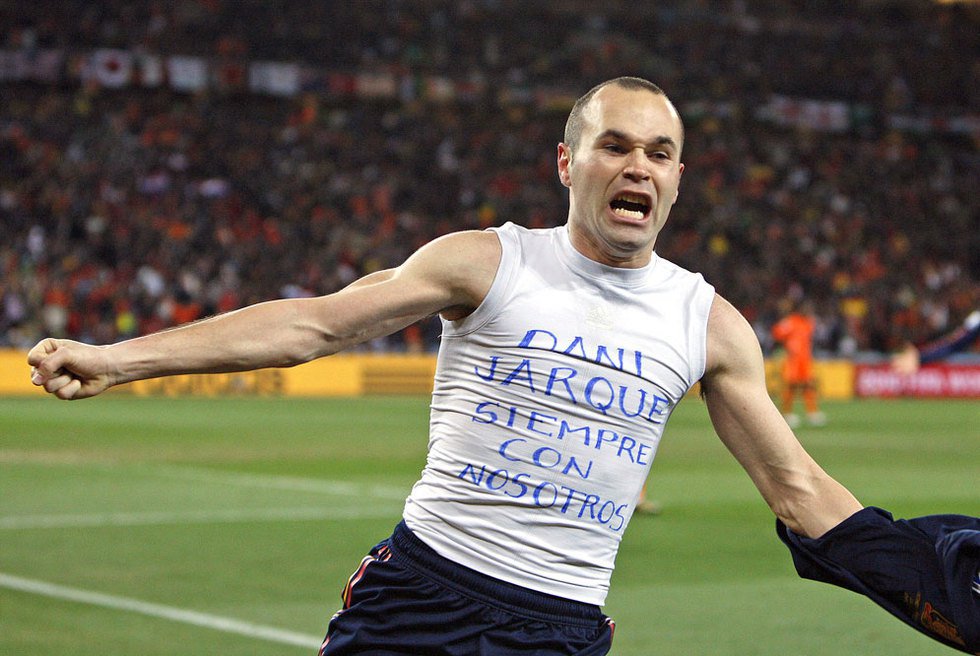 When translated to English, it means, "Dani Jarque, always with us."
Iniesta fell to his knees when the final whistle blew just minutes later. He had found his release. He had finally dedicated something he thought was worthy enough of his departed friend.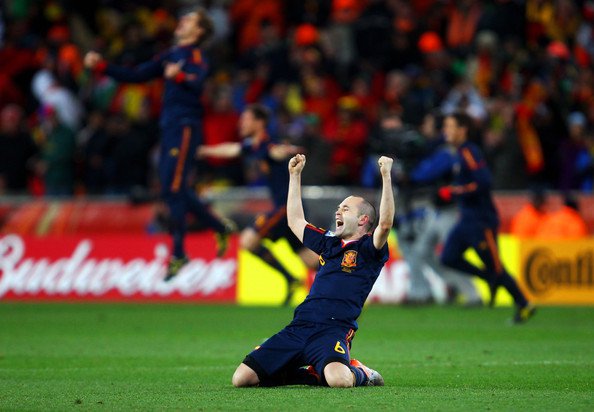 Iniesta's gesture is seen as one of the biggest in history. No matter where he travelled with his club, Barcelona, he got a standing ovation from all opposition fans in Spain. Especially when he went to play against Espanyol, the home club of Daniel Jarque.
Andres' dedication to his friend was considered so beautiful that even now, 7 years on, he remains the only Barcelona player who is applauded by Espanyol fans.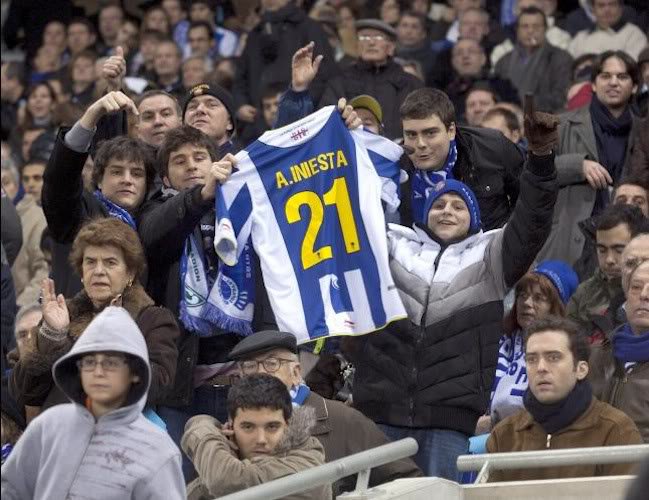 It takes a beautiful heart to do something like this. Iniesta is one of the most loved footballers in the world. The respect he gets is not for nothing. It is because of moments like these.