Nilesh Kulkarni couldn't have asked for a more auspicious start to his Test career. He didn't just hit the road running, he was blazing!
It was in 1997. At the R. Premadasa Stadium in Colombo, Sri Lanka. India had posted 537/8 in the first innings. In response, Lanka were at 39/0 when India captain Sachin Tendulkar tossed the ball to the 24-year-old left-arm spinner from Dombivli, Mumbai.
Nilesh Kulkarni delivered his first ball in Test cricket and OUTTT! 
Marvan Atapattu was caught behind Nayan Mongia. What a dream start to Kulkarni's Test career!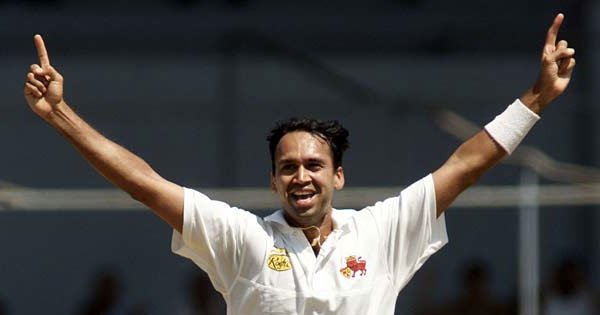 To this day, Kulkarni remains the only Indian to achieve this feat. He became only the 12th cricketer in the world to take a wicket off their first ball in Test cricket. 
But little did Kulkarni know that his dream would immediately turn into a nightmare. It was the only wicket to fall for the next 12 and a half hours. Sanath Jayasuriya and Roshan Mahanama put on a 576-run stand for the second wicket, helping Sri Lanka get to 952/6 (declared). 
That is still the world record for the highest team total in Tests.
Kulkarni bowled 70 overs in that innings. After his first-ball wicket, he bowled 419 more deliveries, giving away 195 runs but he did not claim another wicket. The match ended in a draw.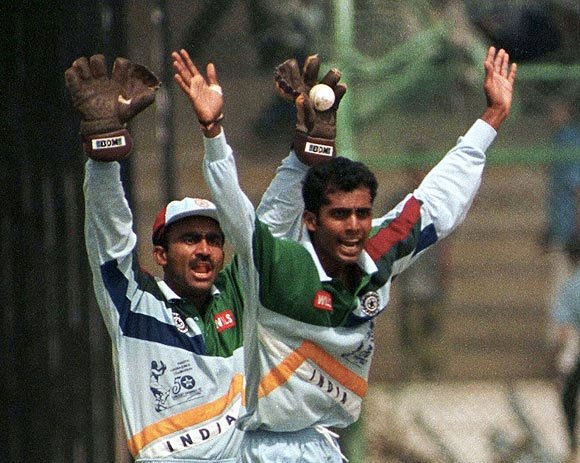 He played one more Test at home against Sri Lanka and then was left in the wilderness until he was recalled for another match against Australia, in 2001. Again he managed just 1 wicket in the 2 innigns. That was the entirety of his Test career.
His stats read: 3 Tests, 2 wickets, with a bowling average of 166.
His ODI career was nothing to write home about either. He played 10 matches, claiming 11 wickets. His best figures were 3/27 against Pakistan but the effort went in vain as India lost by 5 wickets.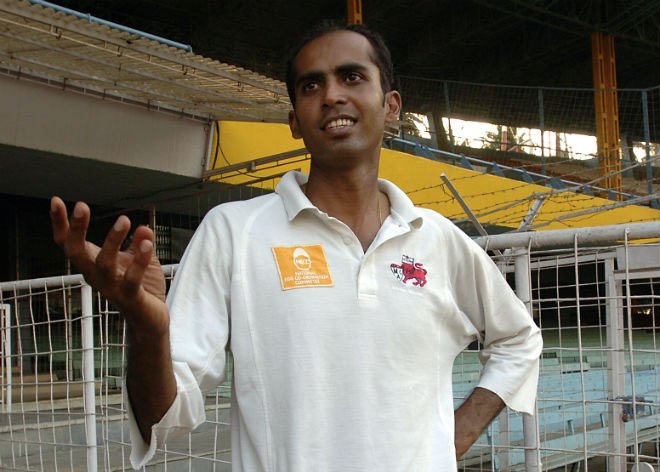 His stats in domestic cricketer are slightly more respectable. 
In 101 first-class matches, he picked up 357 wickets for Mumbai at an average of 24.89. He did have his moments like when he finished with figures of 10/124 against Baroda. 
But despite his best efforts, he could never hold down his place in the squad and was frequently in and out of the team. The selectors often turned to him for his experience but youngsters who showed promise always seemed to get the better of him and he often found himself on the sidelines. 
And while consistency might never have been his hallmark, loyalty was. You can never take that away from him. While others switched teams, Kulkarni stuck with Mumbai until he finally decided to call it quits in 2010.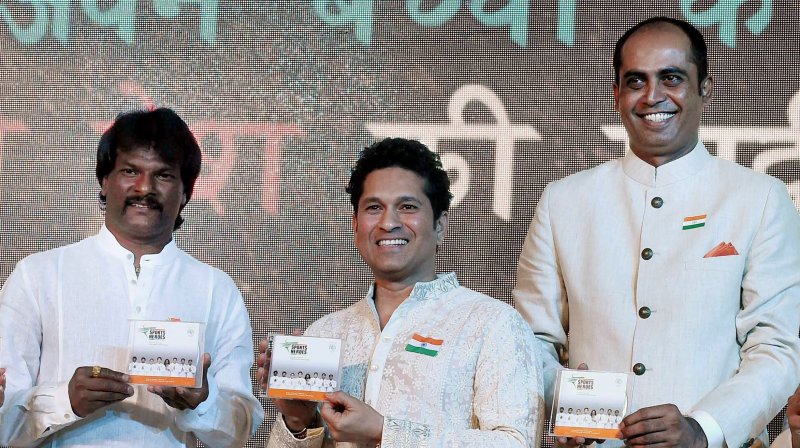 It would be wrong to blame his career or lack thereof on injuries, bad timing or politics. Despite a lot of promise (and the best possible start in Test cricket), his career never took off.
While his numbers in domestic cricket are respectable to say the least, his stats and how his international career panned out makes us wonder whether he had the talent to make it at the biggest stage. It was Anil Kumble first and then Harbhajan Singh later who kept him out of the India XI but comparing him to them on talent or consistency would be doing them a disservice. 
At some point, we have to wonder whether he really had it in him to make it at the international level.
After just 1 ball in Test cricket, Nilesh Kulkarni looked like he had the whole world at his feet. Sadly for him, and for Indian cricket, that is as good as it got for him.