It was 1992. India were playing West Indies in the Benson & Hedges World Series at Brisbane and struggling at 35/4. In came a 19-year-old left-hander. He had a very stylish stance. 3 runs later, the ball hit his right pad and the finger went up. He hesitated and then walked off. It was going to be a very long walk. One that would last almost 5 years. 
They said he was too arrogant to be successful. So he toiled in the domestic circuit. Some brilliant performances in Ranji Trophy earned him a recall to the Indian squad travelling to England in 1996. He sat out the 1st Test, along with a fellow youngster from Karnataka. India lost that Test and called upon the two for the second match at Lord's. Both had grown in domestic cricket and had worked extremely hard. 
Finally, the day had arrived. Cap numbers 206 and 207 were set to make a name for themselves.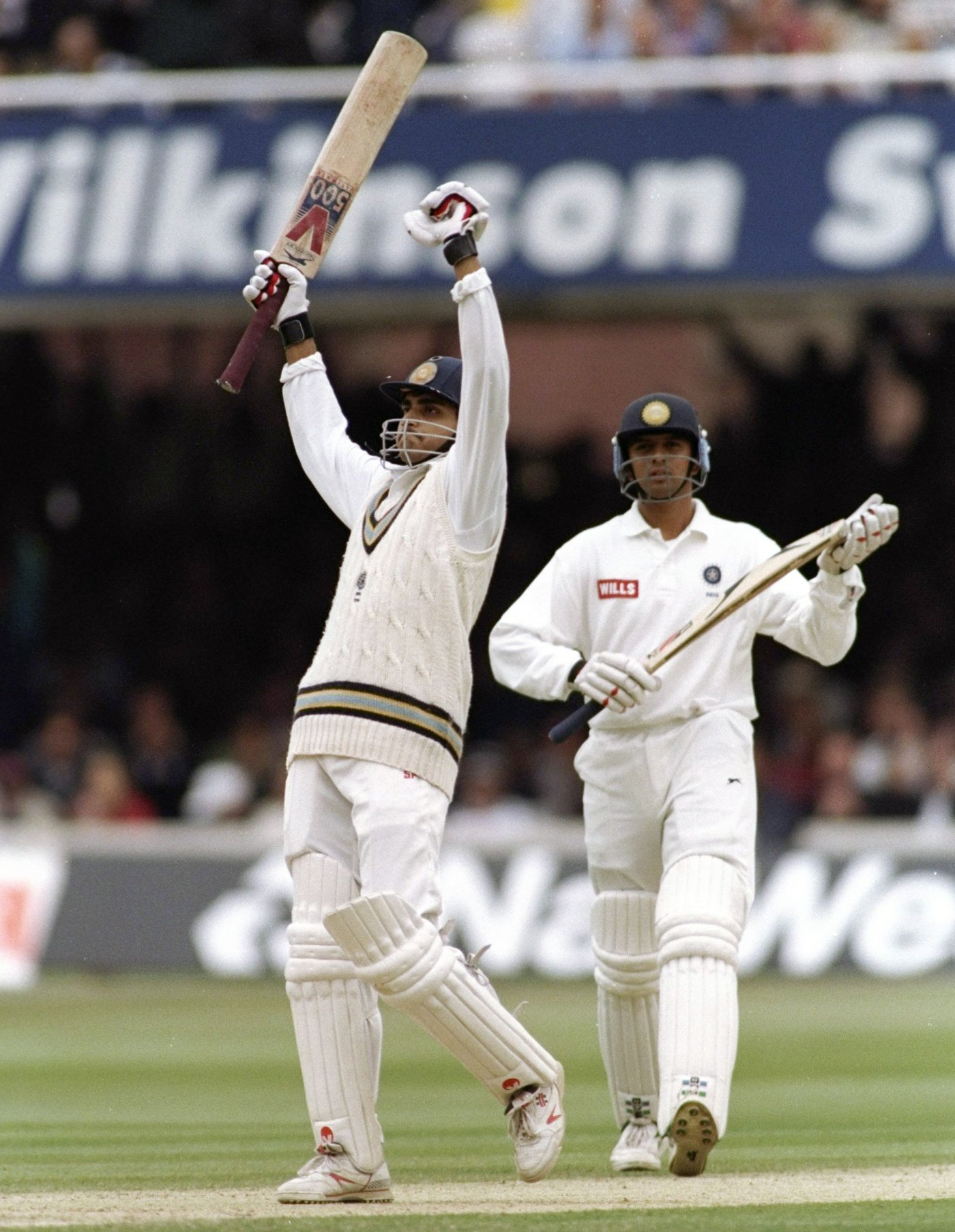 The two would establish themselves so well that the Indian middle order would be sorted for the next 12 years. Rahul Dravid wore 207. But this article is about the one who wore 206. A player from Kolkata, then Calcutta, who was a contrast to Jammy. He had a sense of pride about him. Someone who was well-groomed. There was hidden aggression. The eyes sparkled like that of tigers from his home state.
He carried his arrogance like his thin moustache. Always visible, but not completely a part of his personality. He trimmed it, kept it neat.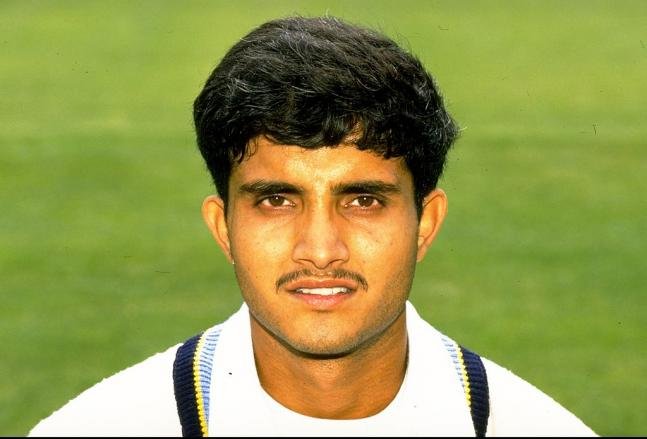 He arrived at the crease late in the day on the 2nd day of the Test. England had already posted 344 in the 1st innings and India lost their 1st wicket for just 25. Sourav Ganguly stepped on to the hallowed turf. The Mecca of Cricket – Lord's.
He seemed much more confident. There was an air of maturity about him. A grown up in all whites as compared to the kid in light blue from four & a half years ago.
His shots were romantically timed. Like he was afraid to hurt the ball. Leaning in and caressing it to the fence. Lord's was witnessing something special. A man professing his love affair with the off-side. Something his fellow debutant would pay tribute to years later.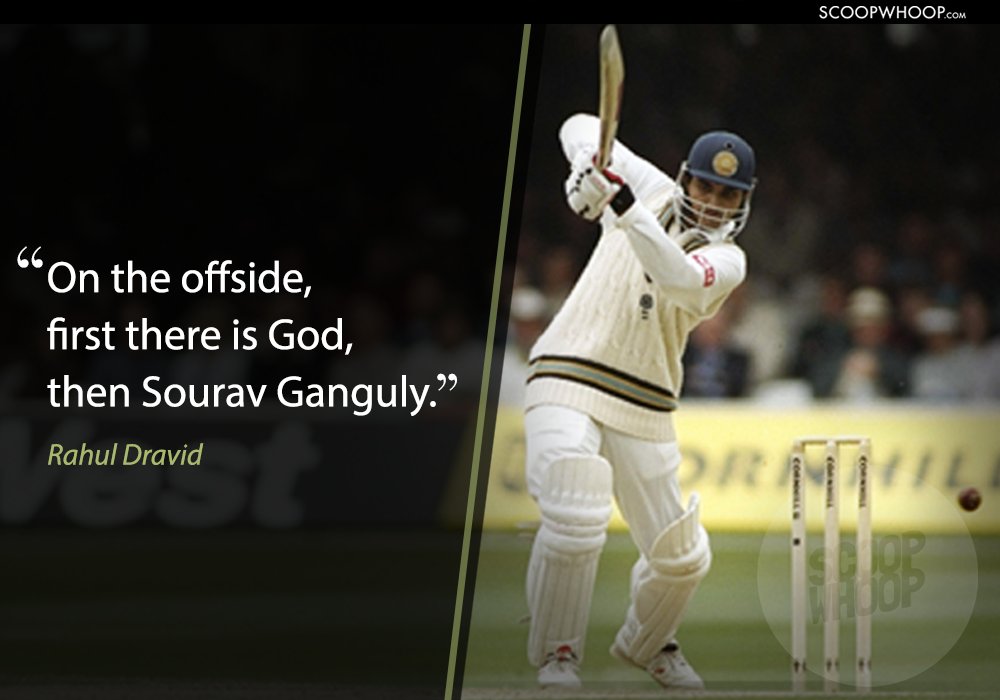 Yes, he wasn't alone. Cap number 207 had joined him and looked like a perfectionist. Two names no one had heard of in international cricket were humbling the English bowling attack on their own turf.
Sourav Ganguly and Rahul Dravid played what was a symphony that still resounds in the ears of every Indian cricket fan. It was the start of something new. A legacy of two of the most stylish players in the world and two of India's favourite sons. 
Ganguly would go on to score 131, while Dravid got out on 95 the next day. It was joyous and heartbreaking at the same time. But they carried the weight of the country on their young shoulders. It was a treat to watch. 
The Wall was just laying its foundation back then, while at the other end there was absolute Dadagiri.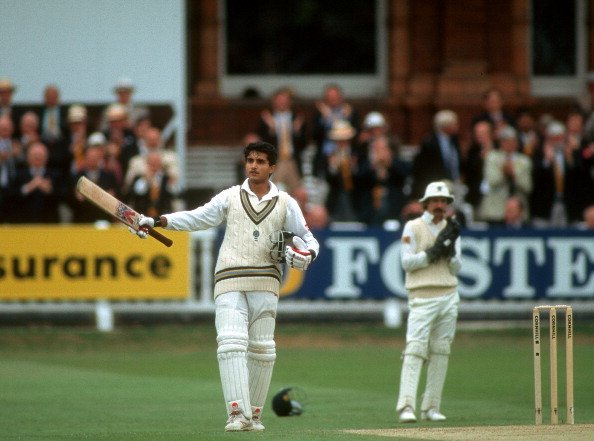 Sourav's century made him only the 3rd cricketer in history to make a ton on debut at Lord's. And it's still the highest score for a debutant there. Back then, the commentators did not shout, the crowd at Lord's was even more dignified (yes, believe me) and when Sourav left on Day 2 of the Test on just 26* with Tendulkar (16*) next to him, the world and the English were expecting an onslaught from the Little Master the next day. But destiny had other plans.
22nd of June, 1996, will go down in history as the day of cap number 206. The day Sourav Ganguly conquered Lord's. 
When he reached his century with that beautifully caressed drive on the off side, which he encored countless times over the next decade, the Prince of Calcutta was born.