There is special kind of pleasure you derive watching people in nominally awkward situations. As the captain of the Sunrisers Hyderabad team, David Warner, made his way to the dais at the Hyderabad's Rajiv Gandhi International Stadium on Wednesday, India's television-viewing population witnessed such a situation.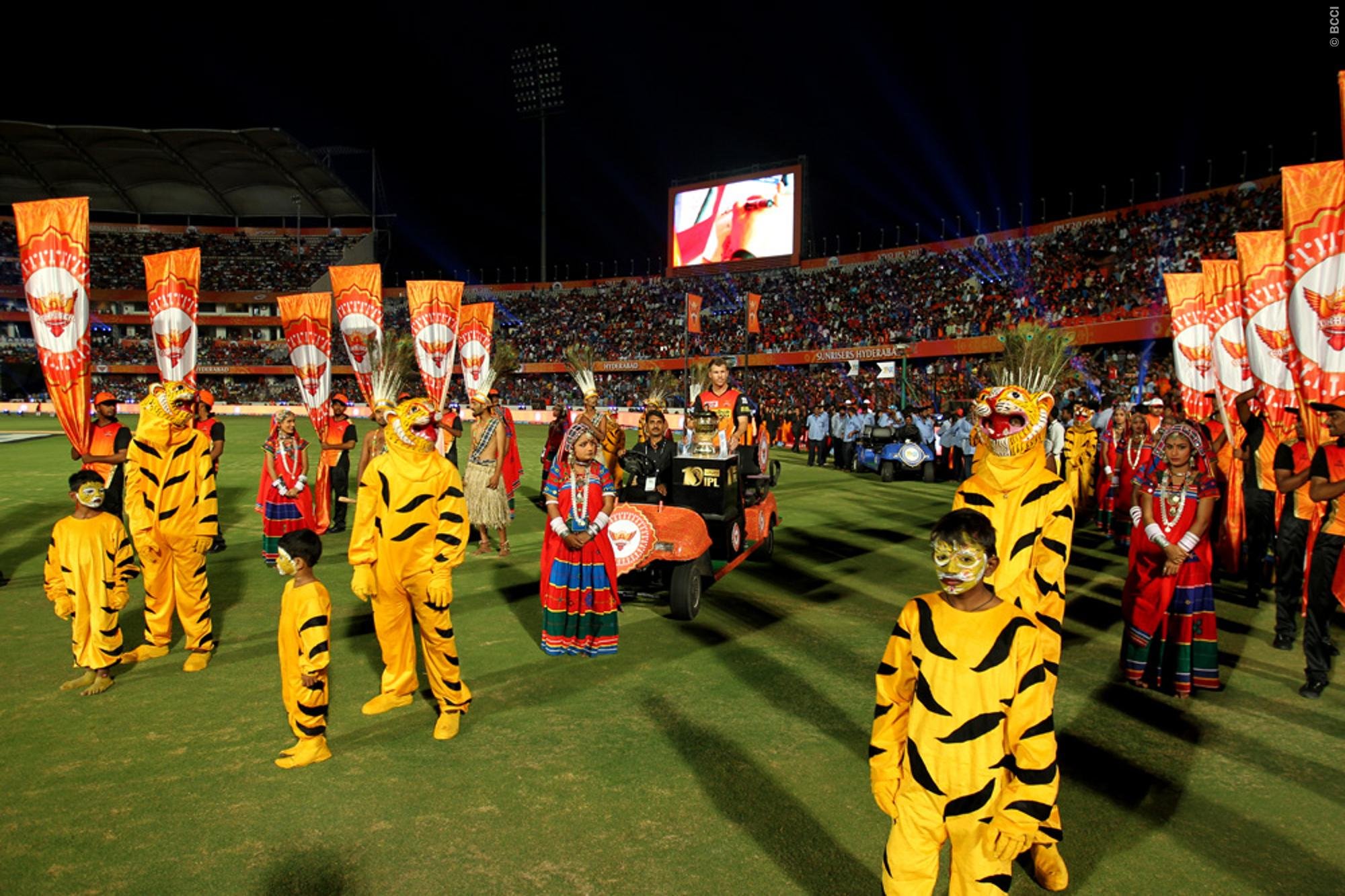 The Australian cricketer, accompanied by an army of clueless school kids in badly-stitched tiger costumes, trudged to the stage as the ridiculous team song, Go Orange Army, blared in the background. He had that bali-ka-bakda smile plastered on his face. This was probably one of Warner's "India" moments. You know, that quintessential scene in films where a Westerner, overwhelmed by the dust and grime of India, looks at the camera and shouts "What am I doing here?". Or maybe, it wasn't. The IPL Tamasha is in its tenth year now. Ten years is a long time to get used to unmitigated shoddiness. 
This year's opening ceremony had high standards of tawdriness to live up to. India's biggest television spectacle has a woeful record when it comes to opening ceremonies. Hrithik Roshan, Shahid Kapoor, Anushka Sharma and Saif Ali Khan are just some of the celebrities who have indulged in the masochistic exercise of making a fool of themselves on the IPL stage in the past. Shahid Kapoor's 2015 performance has probably gone down the history books for the amount of times a performer slipped on stage. If we recall correctly, it was five. Let's not even talk about the uncoordinated steps. 
This year's Shahid Kapoor was a superstar in the South Indian movie industry, Amy Jackson. She had the unfortunate task of swaying to Katrina Kaif numbers. Which she did with the same enthusiasm and energy that former Prime Minister, Manmohan Singh, displayed in his stirring speeches.
Her signature step of the evening involved a lot of finger-snapping  and hip-swaying. Correction, her ONLY step of the evening involved a lot of finger-snapping and hip-swaying. And oh, she danced to "Kaala Chashma" (Black glasses) wearing Blue glasses. Classic.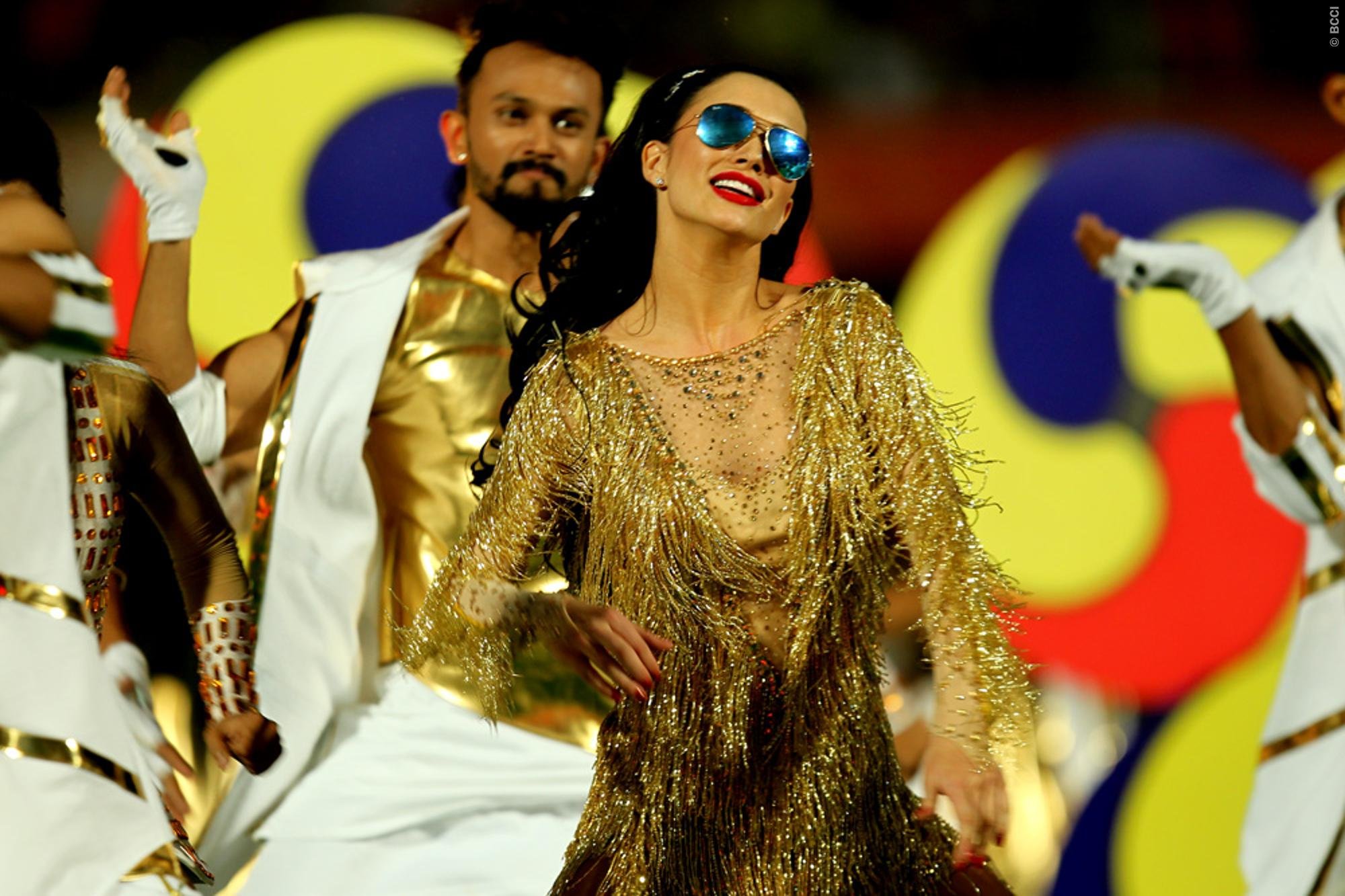 There was an unremarkable rendition of AR Rahman's Chale Chalo too, but I don't think people were listening. The orange of the gown that the singers sported, set the outfield ablaze. That was followed by a cliche-ridden felicitation of Virender Sehwag, Sachin Tendulkar, Sourav Ganguly and VVS Laxman by none other than the cliche-master Ravi Shastri. Honestly, the only thing missing was Tendulkar was breaking into a rendition of his "Cricket Waali Beat" to complete the set.
And what's more. This year being the 10th edition and all, there are eight — EIGHT! — different opening ceremonies, one each at the venue of the eight teams. 
People cringing at this #IPL opening ceremony…. there are 7 more! BCCI has planned smallish ceremonies at first home matches of all teams.

— Chetan Narula (@chetannarula) April 5, 2017
Ah. Supreme Court wanted BCCI to be transparent and open.

So, this IPL, they've arranged 8 opening ceremonies.— Ramesh Srivats (@rameshsrivats) April 5, 2017
You watch #IPLOpeningCeremony for few minutes… and even RGV ki Aag feels like a classical film & most entertaining thing on the earth.

— Paresh Rawal fan (@Babu_Bhaiyaa) April 5, 2017
IPL opening ceremony looks like it was put together last night.

— dorku (@Dorkstar) April 5, 2017
The ability of #IPL event managers to touch new lows every opening ceremony is stunning. So tacky

— Mihir Vasavda (@mihirsv) April 5, 2017
Which brings us to the obvious question. Why do they bother? Why get uninterested stars to give unrehearsed performances just for the sake of it. Why get an assortment of celebrities, who have nothing to do with the game, grace the show. Isn't the cricket entertaining enough? Oh wait, this isn't cricket. It's IPL.