He was one of those batsmen kids tried to emulate. He made elbow pads famous. On a hot day, he could bat for hours on end, bowing his head only to let the sweat drip off his visor, getting ready to withhold another wave of opposition attack. 
When Rahul Dravid was at the crease, India felt secure. And there's ample evidence to support that. Like this: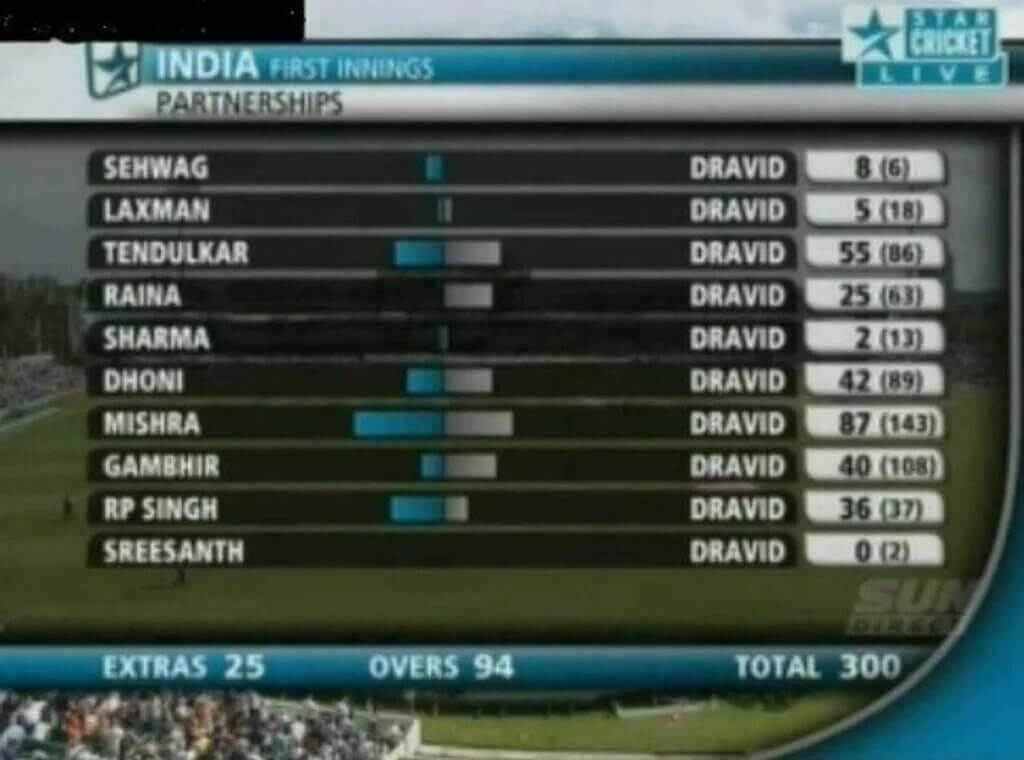 But that's not all Dravid is known for. The Wall stretched beyond boundaries, in cricket and in life. He cemented himself as one of the most humble cricketers in history. 
How often have we heard that if cricket is a gentleman's game, Rahul Dravid is that gentleman? It's not just a claim or a statement. It's fact. As solid as the man's defense was. Unyielding. Unwavering. Resolute!
It was his selflessness on the pitch that made him a true gentleman in real life as well. It supplied the mortar to the bricks that made him The Wall. 
He never yearned for the spotlight and that's what made it all the more intriguing.
Don't get me wrong, the wolf had a carnivorous mode as well. 
But through it all, he had his cool demeanour about him. Remember what Matthew Hayden said?
When quizzed about his best innings, which ones come to mind? That partnership with VVS Laxman against the Aussies? His centuries? Double centuries? He had those in plenty. 
In October of 2004, India were playing Australia & struggling at 75/4. Glenn McGrath in full flow was giving us a tough time. Dravid & Mohammad Kaif were holding fort but Kaif was tittering. So The Wall decided to protect the fort. 
He literally ordered Kaif to remain at the other end while he faced the firing squad. At the end of his innings the scoreboard read: 21 runs, 140 balls, 173 minutes. His innings were always about what the team needed. That is what Dravid was all about.
Remember when we needed a wicketkeeper? Mr Dependable stepped up and he did not disappoint. There was a time when he would stay on the field all 5 days of a Test. Keeping wickets while we were fielding and staying not out while India batted. 
It was a display of selfless grit never seen before and in all probability will never be seen again.
You won't remember him ever getting angry with anyone. The only thing that angered him was when he himself failed to deliver. 
This moment speaks volumes of the man's character. He was disappointed because he couldn't contribute further, even though he had done enough.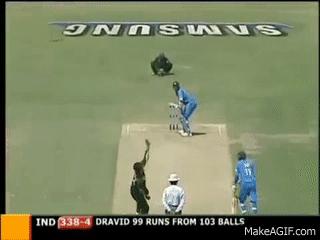 He remains the only Indian to have been invited to speak at Sir Donald Bradman's Oration (2011). Even there, his conduct only earned admiration. 
The gentleman in him followed him everywhere, off the pitch as well, and the speaker after him only confirmed that.
In a sport that pays so well, where you see players becoming superstars, Dravid always maintained his simple lifestyle. 
His wife mentioned that he would never care if he had to wear the same clothes over & over again while on tour, but if the weight of his bat was off by a gram he would get it fixed right away.
Praise for his performances have come from the cricket fraternity. But praise for his humility even more so.
There was a graceful simplicity about him. He would respect all his opponents and teammates. Something he took with him even as a coach. 
When the India U-19 team beat Canada by 327 runs in a warm-up match, he went to the Canadian locker room and motivated the players. Canada beat Ireland by 4 wickets in the next game. There are many such stories about Dravid's humility and greatness.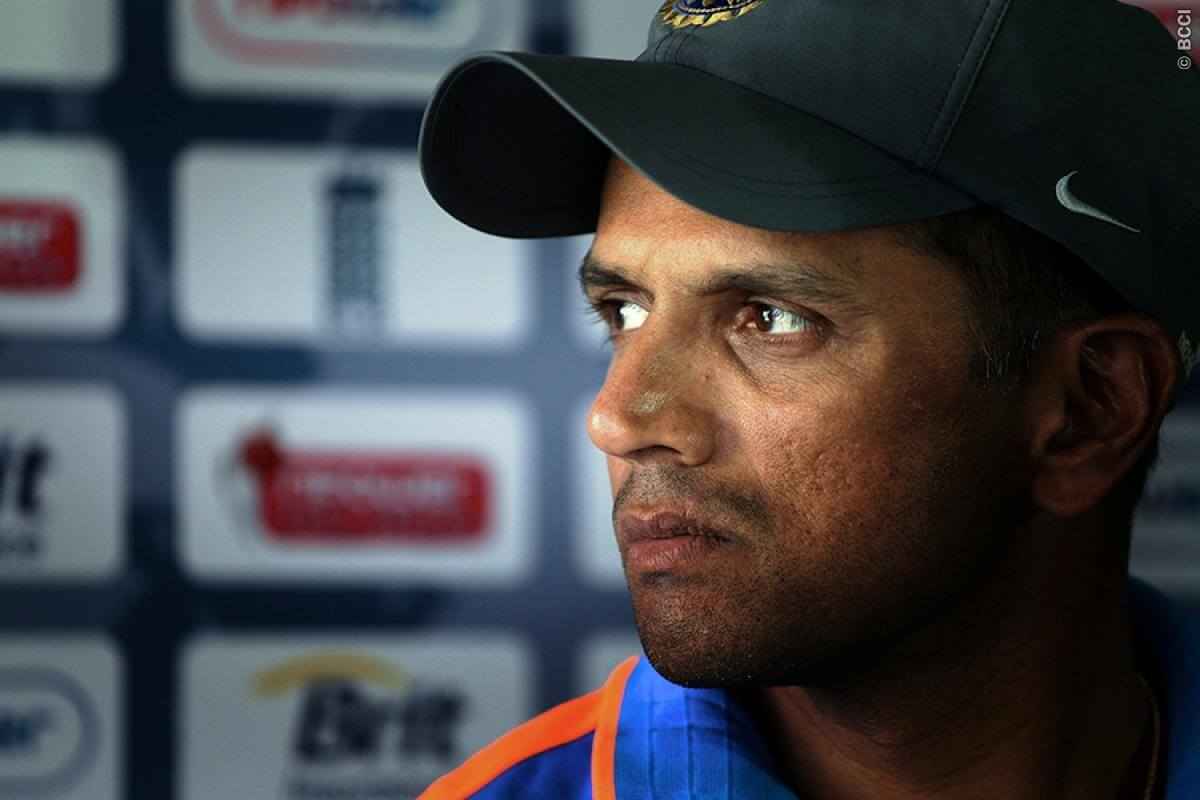 As a fan, I wish he was part of a different era. It is true that Sachin's popularity overshadowed Dravid's. But the thing is that Dravid did not seem to care. He was okay with it all as long as India was benefiting. He will always be okay with being the unsung hero. Selfless to the very end, a career that paid testament to the title of his biography – The Nice Guy Who Finished First.
Cricket will always miss the boy who became a gentleman, the wall that went on to become a legacy. 
Rahul Sharad Dravid has left behind a legacy that can never be emulated.