East Bengal on Wednesday unveiled the I-League-winning Khalid Jamil as their head coach for the upcoming season even as uncertainty remained around the structure of India's football calendar for 2017-18.
A former India international who won the SAFF Cup in his debut season in 1997, Jamil had been at the helm of Mumbai FC for seven seasons but his moment of glory came when he guided Aizawl FC to their maiden I-League title in a path-breaking last season.
East Bengal, who are yet to win the coveted I-League, wasted little time in striking a deal for a rumoured salary of Rs 1.25 crore, making him the highest-paid coach in Indian football.
"Honestly I did not want to leave Aizawl FC but Nituda (assistant secretary Debabrata Sarkar) convinced me and said you must join East Bengal," Jamil told reporters in his first media interaction at the club.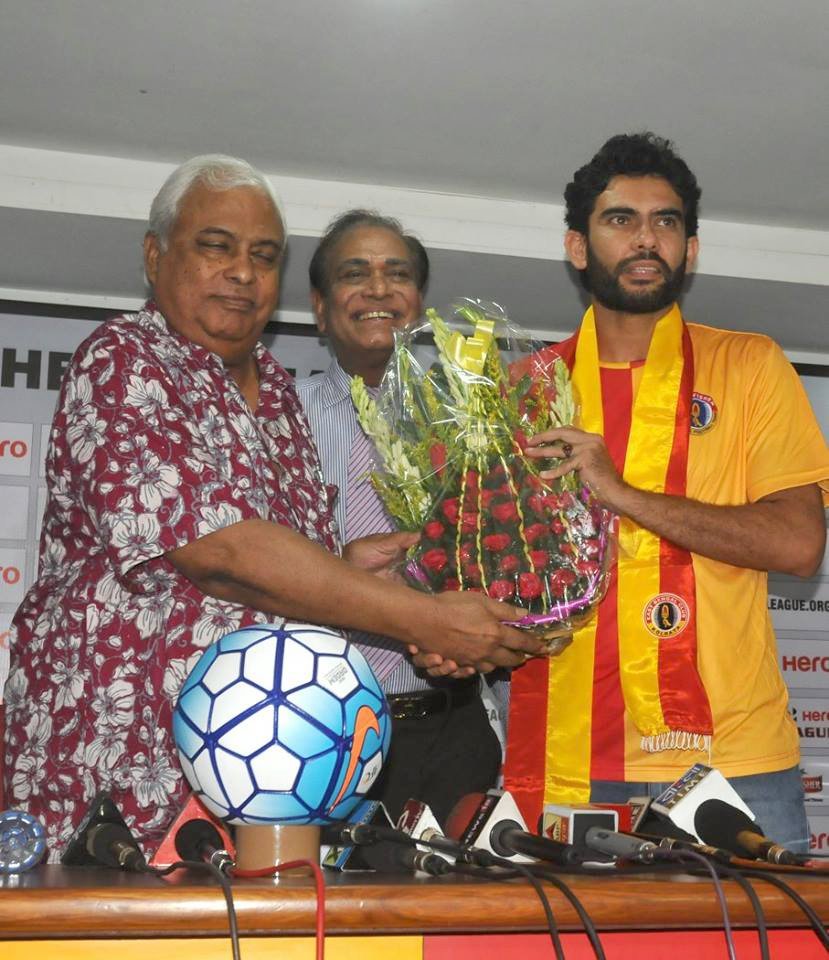 "I won the I-League and I thought it's time for me to take up the challenge to a next level. East Bengal are a bigger club and there will be pressure. I'm looking forward. The first target is to win my first match here and go step by step from there."
The red-and-gold have already signed a number of players including Lalramchullova, Mahmoud Al Amna and Brandon Vanlalremdika, all part of Aizawl's title-winning run and they will be reuniting with Jamil.
With the Indian Super League (ISL) set to be expanded, Maidan's Big Two – East Bengal and Mohun Bagan – have no alternative but to play in the low-key league.
"Football will remain the same, be it ISL or I-League," Jamil said.
The 40-year-old had an offer with an ISL club, apparently as assistant coach in Mumbai City FC, but the coach said: "It was not as clear as here. So I chose to join East Bengal."
On the uncertainty prevailing over their participation, East Bengal general secretary Kalyan Majumder said: "Don't forget we have our first assignment in the Calcutta Football League Premier Division next season. We are proud to have him with us. I firmly believe this relationship will flourish."
Last season East Bengal were coached by Trevor Morgan who quit after they were eliminated from the I-League title race.
Feature image: AIFF