Red Monday ended in a 0-0. It was far from drab though – both sides pressed, tackled, and fought for the ball as it bobbed from Marouane Fellaini's head to Dejan Lovren's back. Liverpool skipper Jordan Henderson slid, Manchester United's Ander Herrera clipped blocked and then there was Paul Pogba, who didn't do much.
It was the perfect Jose Mourinho plan – go to Anfield and disrupt Liverpool's tactics. And Manchester United did that in the first Northwest derby of the season. However, it was also the perfect game for detractors to stick their neck out and question United's outlay of a 100 million Euros for a player who could not stamp his authority on the game. This, despite not having found his tactical position and playing two of his seven games against Manchester City and Liverpool.
Paul Pogba is, oddly enough, still being questioned. And this is why that's not just unfair, but remarkably stupid.
Pogba played just 38 passes in the game, BUT…
… the entire United outfield played 309 passes. Liverpool played 584 in response – allowing United just 35% possession – their lowest tally since Opta started recording stats in 2002. They were visiting a side that had won it's last four games and play a style which does not allow oppositions to pass – that's what Jurgen Klopp's gegenpressing is all about. Even with 38 passes, Pogba was third best for United – and in seven league games, is the 9th best passer in the entire league. That also puts him on top when it comes to the most number of passes any United player has made this season.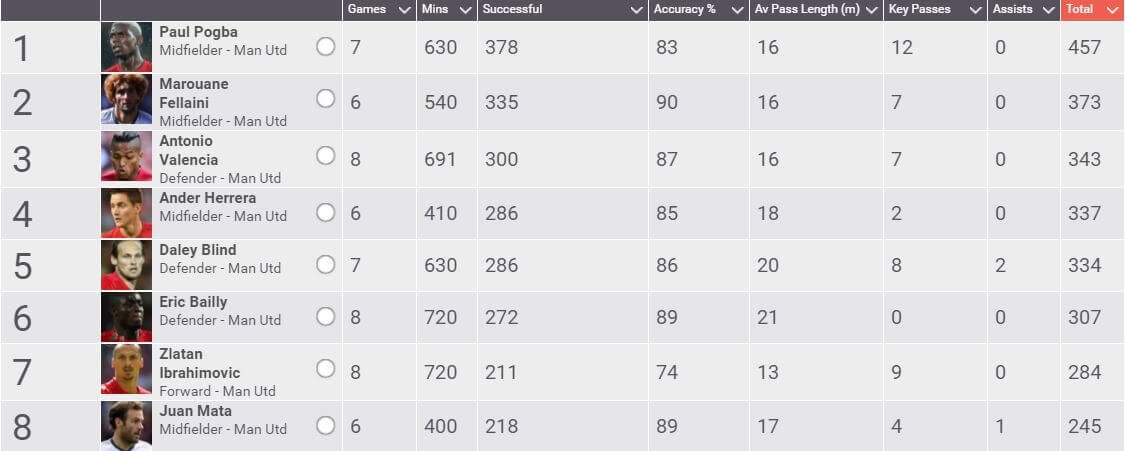 He created just one chance in the match, BUT
… he has created the most number of chances for United in 7 matches – 12. That's more than Riyad Mahrez, Son Heung-Min, Zlatan Ibrahimovic, Santi Cazorla and Sergio Aguero. Also, he created the BEST chance for United in the match – and if it weren't for Ibrahimovic's botched header from point-blank range, we'd be celebrating a glorious Pogba cross – with a headline that would have said "Pogba creates only goal of the match in United victory."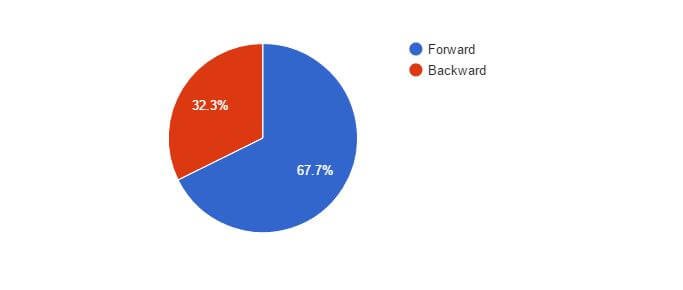 He only won 46% of his duels, BUT…
… this is the first time he has lost more duels than he won. In case you didn't get it, that means he more or less ALWAYS wins more than 50% duels. One match doesn't make a player. Pogba is eighth best in the entire league in terms of duels won, with an average of 61%. Needless to say, that's the best among all United players when you combine dribbles, headers and tackles. Only Fellaini has won more aerial duels than him, because well, that's Fellaini. 

Against Liverpool, he completed three take-ons from a total of 17 by the whole team. And Liverpool completed just 12 in the entire match. More maths – Pogba had 1/4th successful take-ons of the entire Liverpool squad.
He had just 63 touches in the match, BUT…
… his average is 89 touches. Okay, wow – that's like 26 touches less against Liverpool at Anfield. In the midfield and attack (defenders tend to have more touches since more clearances and tackles), Pogba is only second to Ander Herrera who had 90 touches. Also, and this is quite important you see – 89.19% of these touches came in the attacking half.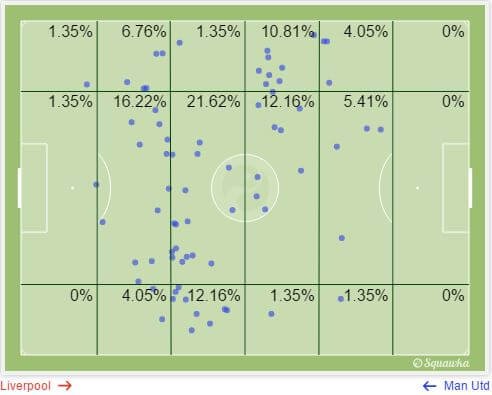 Also, 67.7% of his passes are played forward – that in itself is an achievement for a side who just passed side-to-side for most matches in the last three seasons.
Finally, he isn't having the impact expected of him, BUT…
… that makes zero sense, because he is No 1 in the United squad in passing, duels, chances created, dribbles and has a shot accuracy only second to Ibrahimovic – who is a striker unlike Pogba, who has been used as an deeper playmaker than the Swede in most games.
But most of all…
… he has played just seven games and is NOT a goalscorer. He has scored 38 goals in his ENTIRE career, and this includes reserve games as well. He only has 50 assists in this period. That's 215 games – including the reserves, in case we didn't mention. This is not Cristiano Ronaldo or Lionel Messi. This is not a forward. Yes, he's the world's most expensive player – and while you digest that, remember that David Luiz is the most expensive defender in the whole world and has cost teams a total of 113 million Euros.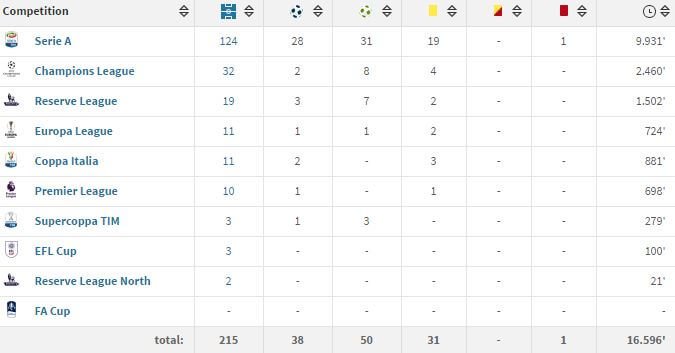 So, be patient, hold tight, Pogba is far from the finished product. There is more to come, and he's just 23 years old. 
All images and stats courtesy Squawka.