Eric 'The King' Cantona once said:
You can change your wife, your politics, your religion, but never, never can you change your favourite football team.
If you're a fan of a club that plays in the Premier League, it's highly likely that you either love Old Trafford or you hate it. If there's one thing that is constant about the Theatre of Dreams, it's the incredible ability of the players who recreate fairytale stories through sheer grit and determination on the pitch.
If you watch a match that is being played on Manchester United's home ground, there are chances that you've seen a bunch of Sikh guys sitting right behind the home team's dugout. Yes, the three guys who are almost always present during every match at the coveted ground.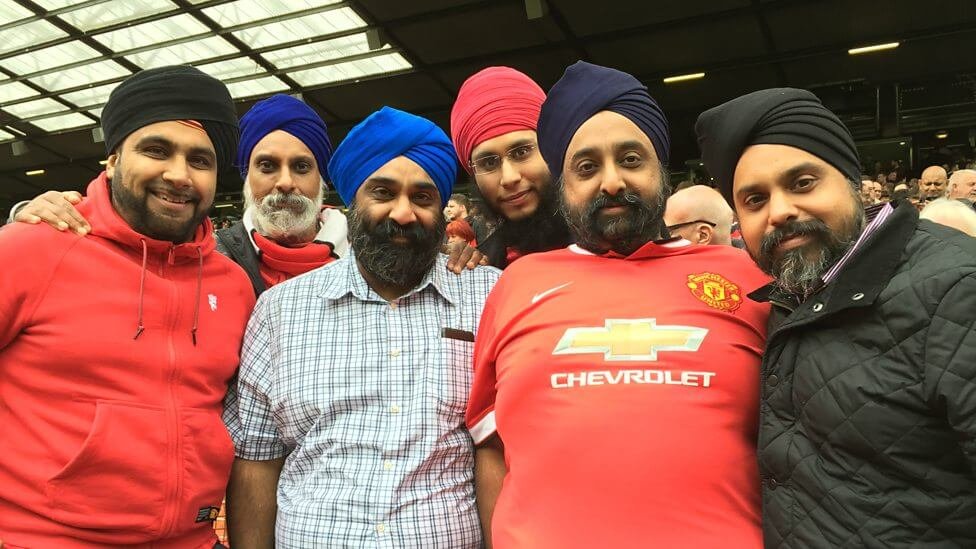 Manchester United is arguably one of the biggest teams in the world and the beauty of the sport can be seen in the fact that the traditions of the club are passed on from one generation to the other. It's like the Singhs say – "It's not just a game, it's a family."
Manchester United have changed a lot in the last few years but one thing has stayed constant – the unconditional love of millions of fan from all across the globe.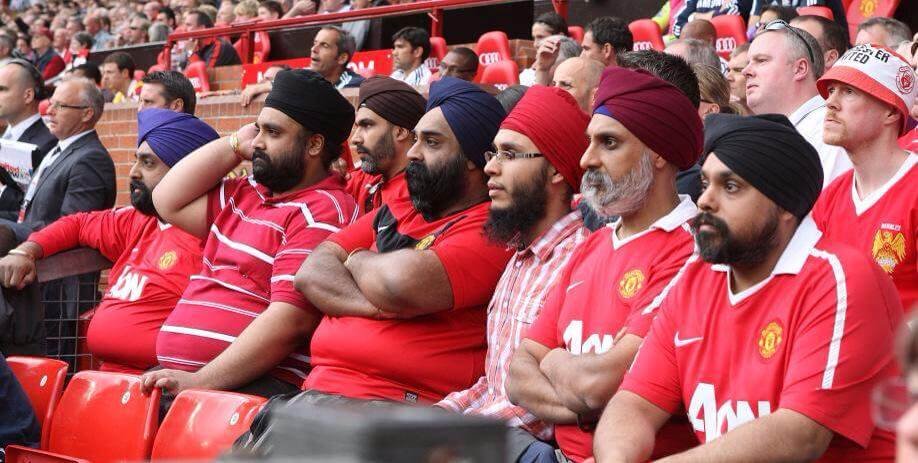 Check out this video about the unsung singing heroes who make it to the ground every single time to root for the biggest club in England.
Sir Alex Ferguson would come and shake hands with them as a part of his superstition and to be honest here, the superstition worked as the team performed consistently well and became what it is today.
Being a Manchester United fan is a second religion and these guys are living proof of that.