When was the last time you remember an Indian tennis player basking in the glory of a singles victory? A triumph that we aren't really used to, are we? We have our Leanders, our Bhupatis and our Sanias, but we somehow seem to be content with the fact that our players only thrive in doubles competition. 
But a few decades ago, the story of Indian tennis could have taken a very different route. The important part here is the 'could have' bit. This story is not one about great triumph or a huge trophy cabinet. That's not the only part about being a superstar. It's not always about being the best in the world or about winning tournaments. 
Sometimes it is about being the torchbearer and about showing true grit and passion regardless of the outcome.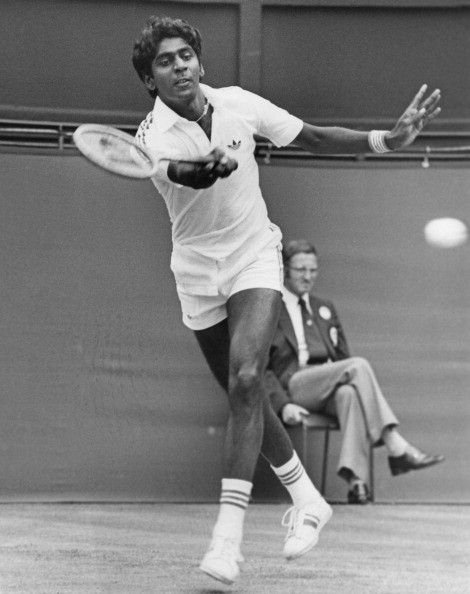 Before the many tennis stars our country has produced, there was one Vijay Amritraj. He's not an unknown personality by any measure. In fact, he's one of the most famed tennis experts in the world today. His involvement with the tennis world is as relevant today as it was in his playing days.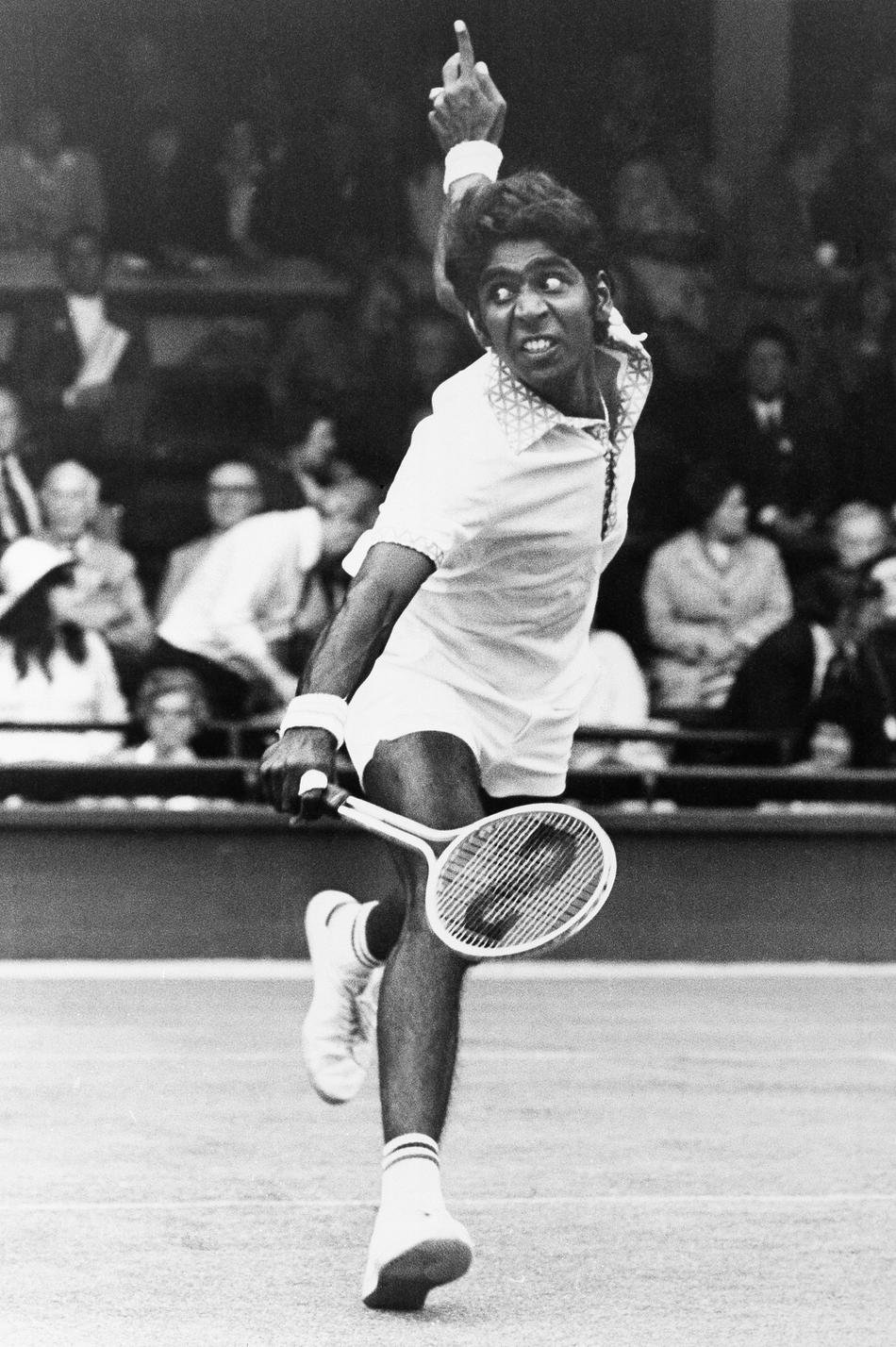 It was 1973. A lot of tennis players had boycotted Wimbledon that year. Long story short, a 20-year-old Nikola Pilic had been banned from participating in the tournament because of his refusal to play in the Davis Cup. Around 80 top rank players decided not to play as a protest. But Amritraj decided to go ahead. 
A flawless start saw him lose just 2 sets over the first four rounds of the competition. He entered the quarterfinal with momentum on his side. So much so that he was up by 2 sets to 1, entering the fourth with a chance to win the match against 2-time French Open champion, Jon Kedes.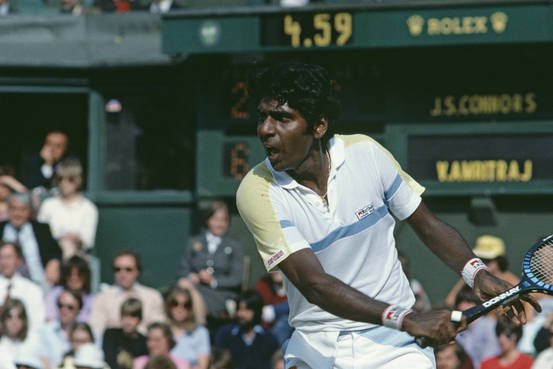 The thing about Amritraj was his fitness. 5-set matches didn't really suit him. He was like a knock-out tank in the squared circle. He could bombard opponents with blows to make them crumble, but if they survived he would be the one reeling for air, out of ammunition, tired after the bombardment.
He had an opportunity in the 5th set against Kedes. It was all about a single shot, a single smash. He missed. And with that, he missed a golden opportunity and the match turned in Kedes' favour. After defeating Amritraj, he went on to win the tournament. 
Amritraj had 'almost' made history.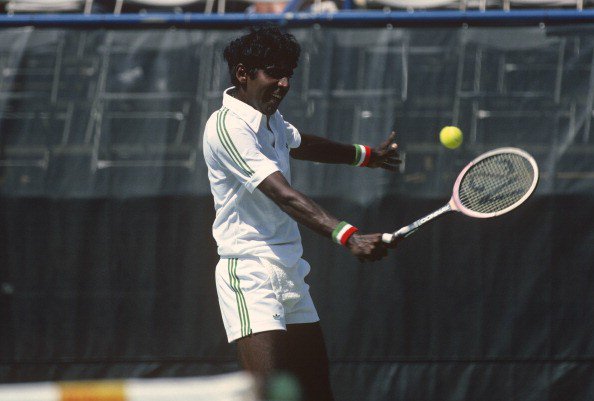 Later that year, like the annual practice has been for so long, the US Open opened its courts to a plethora of tennis stars. Amritraj wasn't seeded in the top 16. But his prowess was never in doubt. 
He came to America in the mood to conquer. And he certainly started that way. 4 matches, 4 wins. He dropped a total of just 4 sets. With more 5-set battles and his asthma kicking in, he was winded by the time he reached the quarterfinal, and lost in straight sets. Two wins away from the promised land, he slumped again.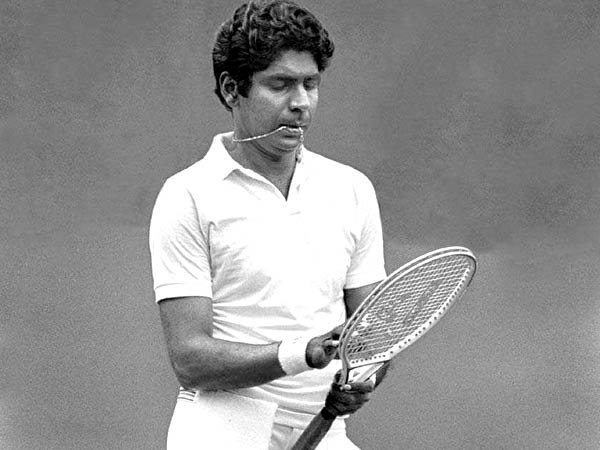 History has a way of repeating itself. In 1974, he brought his A-game to the legendary Bjorn Borg in the 2nd round of the Forest Hills Open, how else can you go toe to toe with one of the greatest? In a thrilling contest, Amritraj beat Borg! Even a feat as impressive as that could not break Amritraj's curse & he crashed out again in the quarterfinal.
The same year India reached the final of the Davis Cup with Amritraj in the squad. But India refused to travel to South Africa to play the final due to their apartheid policies and surrendered the trophy to the Proteas. Amritraj & Co. repeated the feat 13 years later in 1987, but lost the final to Sweden. The curse continued.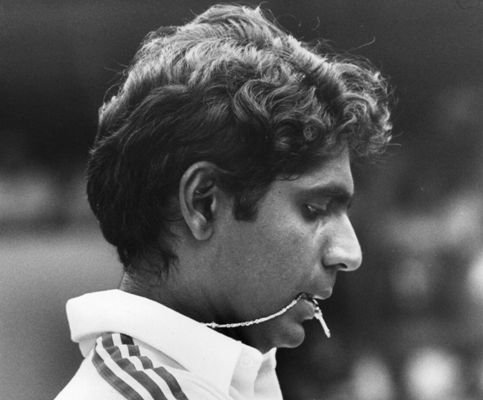 The high point of his career (yes, this wasn't it) was when he was declared world number 16 in 1980. He reached the quarterfinals of Wimbledon again, in 1981. He was up by 2 sets to 0 in the match. 
So, was this it? Were the tables finally turning? He had 3 more sets to play and had to win just one of those. A man of his calibre surely had the ability to do that. But he couldn't. The breathlessness of asthma and the luck that had never favoured him were a tough combo to break. 
Countless quarterfinals, semifinals and even finals. He always had glory in his sight. But for a country that has satisfied its appetite of tennis victories through the doubles division, he was one man who tried ever so hard to leave his mark in the singles competition. He was the best Asian player for over a decade. His singles win-loss record reads 384–296.
Being a doubles player increases your chances at a longer career, but true glory lies when you tread the path alone and battle to the top. He never conquered the mountain. But even with asthma and the knockout curse hanging high over him, he never took the easy route. 
That makes him a champion. That makes him a legend. That makes him the original superstar of tennis that India had produced.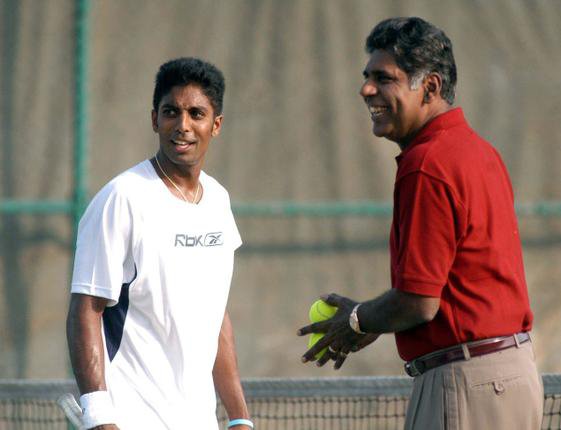 It all goes back to 1973, to that golden chance, to that one smash, to that one point, to that one Wimbledon quarterfinal. But 23 years of hard work & serving the country and being the torchbearer should never go unnoticed. A man like him deserves to be celebrated like a champion.