His helmet somehow seems too big for him. In a very Dravidesque fashion, he wears an elbow pad as well. A man who doesn't seem to hit the ball, but charm it. You will hardly see any aggression, but rare moments of joy. Whatever there is, it burns deep within. So deep that it never comes out. You can never see it on his face. But you can maybe hear it in that perfect sound his bat makes when it middles the leather. The crowd rarely chants his name, but it feels safe when Ajinkya Rahane is on the crease.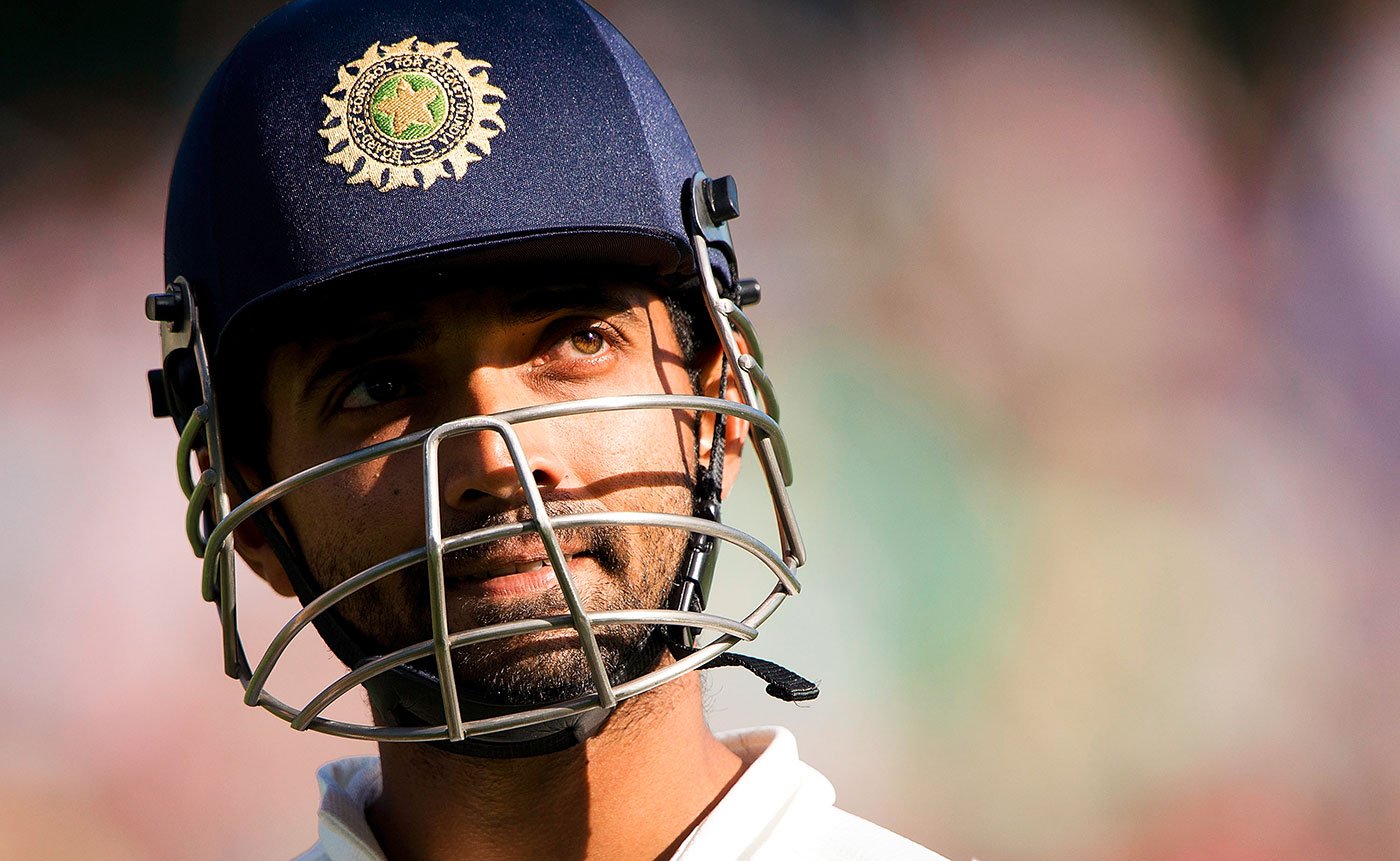 He comes from a small village. He has lived a tough life. One that, for reasons only known to him, doesn't show in his behaviour. Not angry, not happy, just calm. He's more of a peripheral star. There, but not noticed. But life has taught him how to survive.
He did not have the liberty to play cross-batted shots. Not because of technique or anything, but because his bat would break. An expense his family couldn't afford. Something like that builds character and you appreciate every opportunity you get.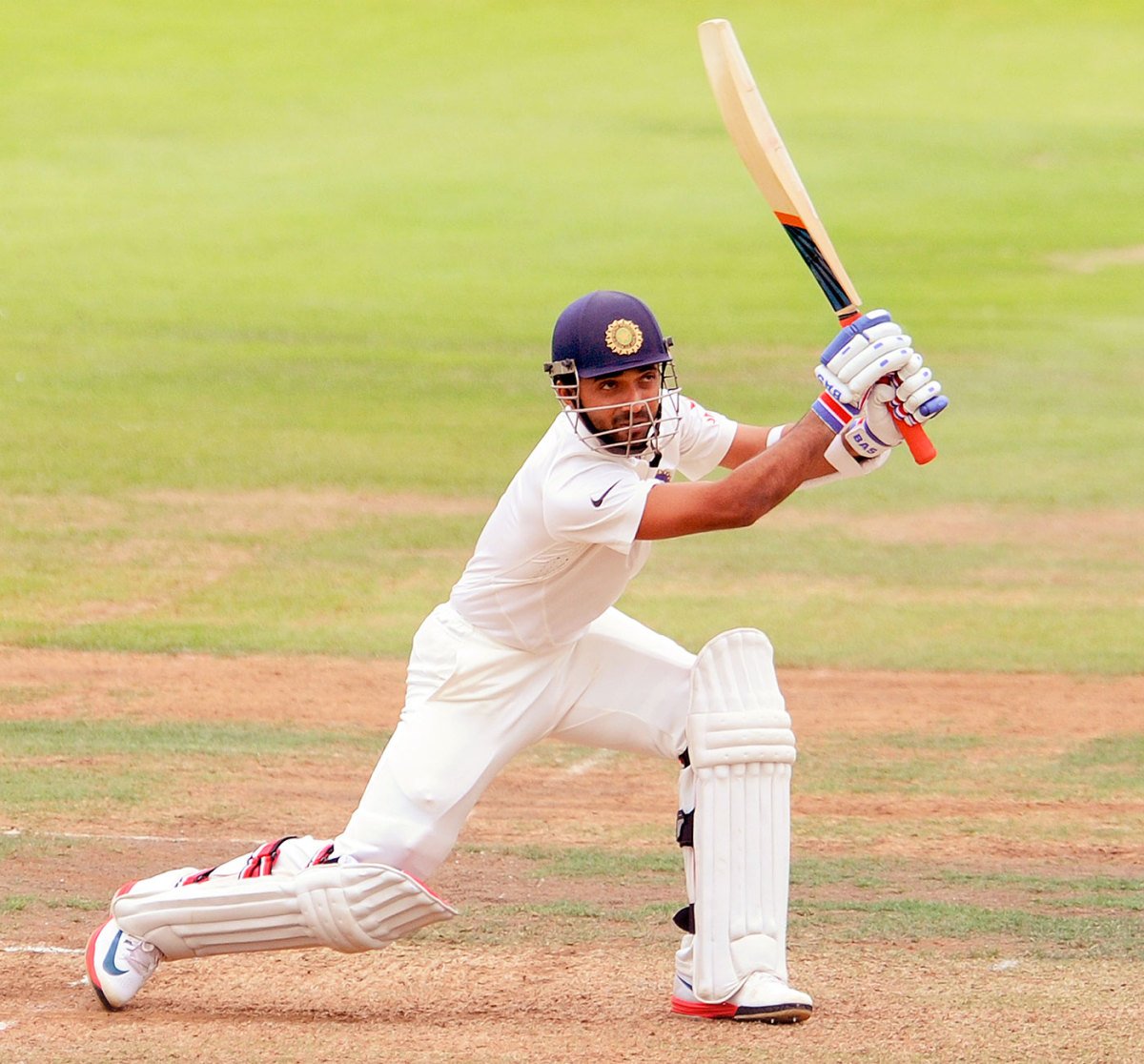 It was November 2011, when he would get another such opportunity. A spot as the 12th man of the Indian outfit – warming benches and carrying drinks. This was on the back of countless domestic games where he had spent years falling and rising through the ranks. 
Never complaining, always improving.
It was 16 months later, in March of 2013, that he finally got to make his debut, because the first two choices, Shikhar Dhawan and Gautam Gambhir, were out injured. They said it was 'luck'. But his first stint, on home soil, was a failure. 
Rahane being Rahane just needed a better opportunity, a tougher one. And that is when he flourished. He went to South Africa and faced the likes of Dale Steyn and Morne Morkel. Two fast bowlers who were making batting a tough job for every batsman in the world. But he conquered them, on their turf. 
209 runs in two matches with an average of 69.66. Rahane had arrived.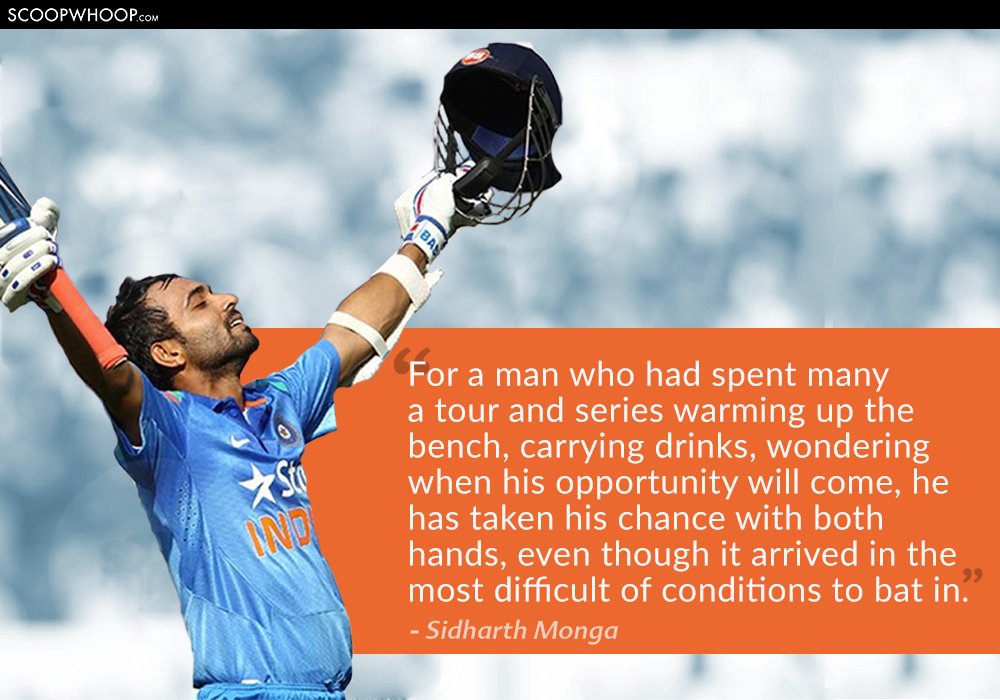 Rahul Dravid's retirement had left a gaping void that needed to be filled with someone the other 10 men could trust. A guy who wouldn't say no to anything asked of him. And it wasn't just Dravid who left a void, Ganguly's retirement would also leave us looking for a good number 5 batsman. Ajinkya was the answer to both. 
When India were struggling at 156-5 at the Basin Reserve in Wellington, New Zealand, Ajinkya came in to be the saviour. He scored 118 off just 158 balls, riddled with 17 beautiful boundaries. His display was outshone by McCullum's triple ton. But that's how he has always been. Forever there in the shadows. A dark knight who never craves the spotlight. But the important part is, that he was there.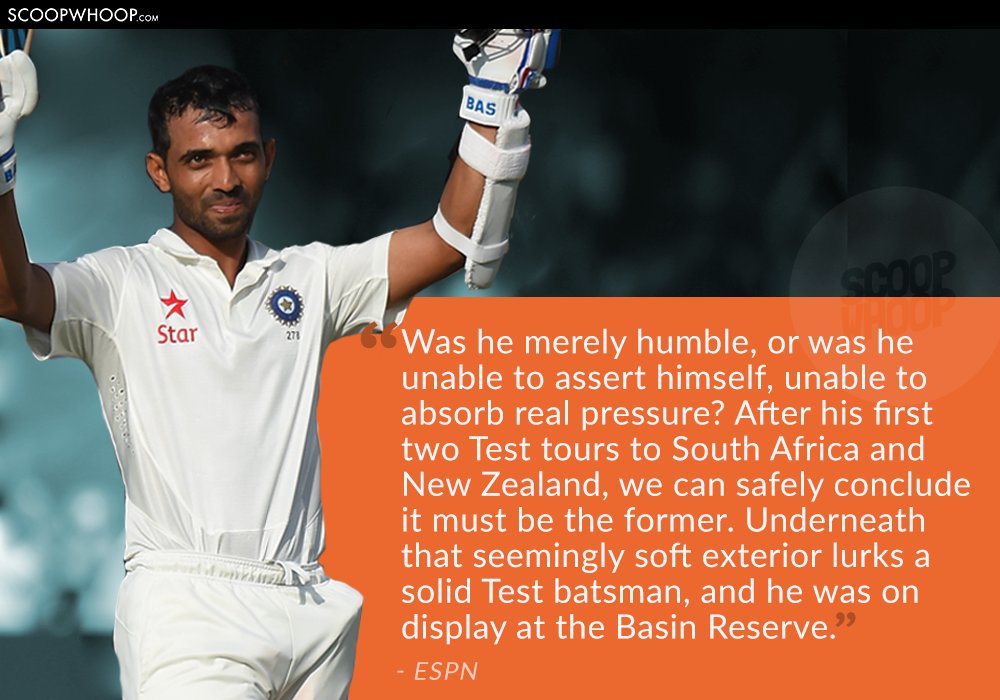 They said that he was simply not T20 material. That is when he joined Rajasthan Royals in the IPL and under the guidance of Rahul Dravid, he got to open the innings. He proved again that all he needed was an opportunity. 
This one too, was delayed but not denied.
Opening the batting with Rahul bhai gave me a chance to express myself and showcase all that I had learnt over the years.
Deep down, may be he thought he really needed to change his game. But when they needed 5 off 5 balls against Pune, in 2011, he decided to play an outrageously confident late-cut for a boundary. In the 'heat' of the moment on a warm Jaipur evening, when anyone would want to heave on over the fence, Rahane was wonderfully Rahane about it. An audacity unique to just him.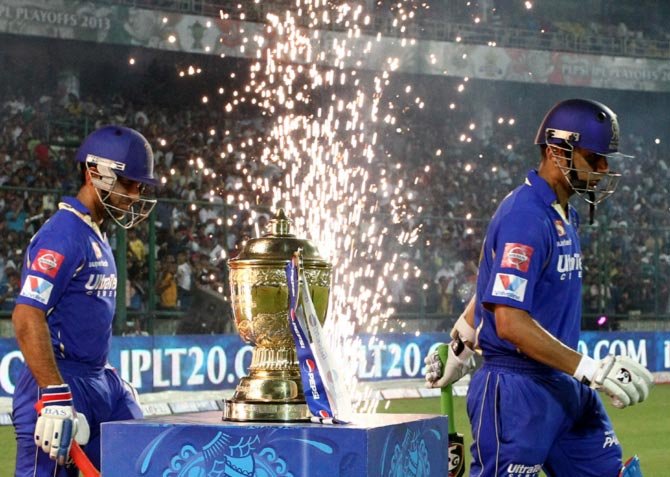 Just like his idol, he is one of the nicest guys of the game and he holds some unique records as well. 
Like being only the 4th Indian to score a century on his Lord's debut. Something that even his idol missed by a few runs. He also holds the record for most catches in a Test match with 8. He's the first batsman to hit 6 fours in a single IPL over and only the 5th Indian ever to score a ton in both innings of a Test.
India are yet to lose a match where he has scored a century. That should tell you a lot about his contribution to the team. A winner and a saviour, who has established himself well in the squad. It took time, but men like Rahane like to take their time.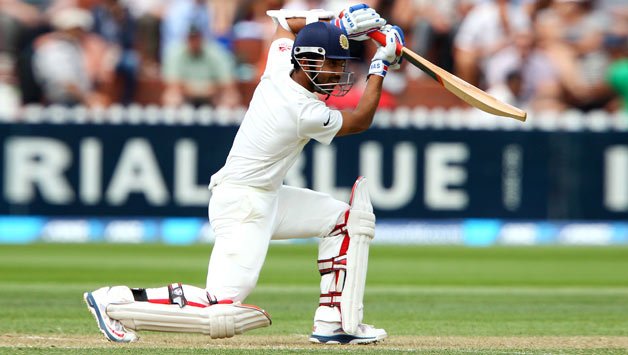 They say that he got his chance by luck. But I think it was destiny. Underneath that unusually large helmet, lies the calculative brain of a true champion. 
You may not remember all his scores, you may not think of him as a superstar, but history will call him one of the best Test batsmen India ever produced. A humble team man from beginning to end. Someone for whom the bat was a luxury and now he can afford an endless supply of those coupled with a talent that's available to him in the same amount. 
We're lucky to have him. So, let's remember him for he will win us matches and he will save us from losses. Not as the next Rahul Dravid, but as the only Ajinkya Rahane.