Escobar. You hear the name and there are many things that come to mind. Narcos, drugs, money, crime, Colombia, Medellin, murder, underworld. The list is endless. But it also, in the end, points only to one man. A poor boy who went on to become the king of the underworld – Pablo Escobar.
This is not yet another article about how there was a part of him that was good. Or, how he actually was a messiah to the people of Medellin. Much has been written about him already and there'll only be more in the coming years. Whether you judge him or not, there's no denying his impact. The man shook the very foundation of Colombia and to some extent, even the world. And for that, he will always be talked about.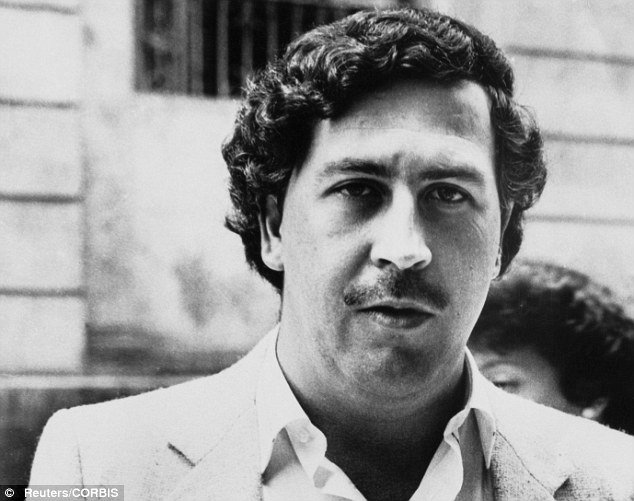 But one person we never talk about is Andres Escobar. He's a name that most of us aren't even familiar with. 
Let me clarify- he isn't a relative of Pablo. The two were in fact completely opposite to each other. Pablo grew up to be the world's most wanted man. Andres, on the other hand, was the most loved footballer in the country. Pablo loved football, but for Andres, it was his life.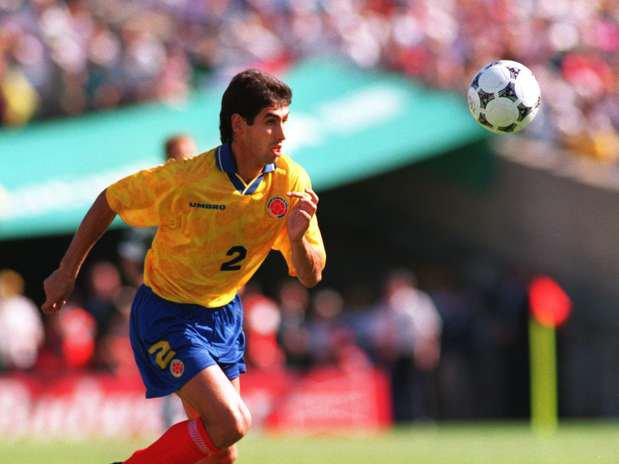 Andres was a man who wanted a simple life. He was humble off the field and a complete beast on it. In his time, he was the best defender Colombia produced. But what was his connection to Pablo? 
Andres played for the Medellin football club, Atletico Nacional. A team that Pablo funded. In 1989, they even won the Copa Libertadores, the grandest prize in South American football. Pablo hosted the team at his ranches quite often. There was no doubt that he loved football. The man had a pitch built inside his so-called 'prison'. Players were asked to visit him and play there.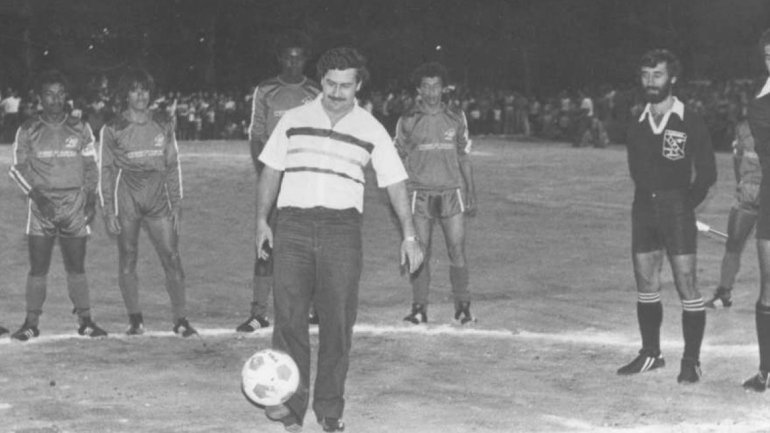 Andres often complained to his fiancée that he wasn't comfortable with those visits. He did not want to be associated with that world. But they did not have much choice. Pablo was, as they called him, El Patron. 
To be fair, he did take good care of the players. But Andres only had one purpose – football. For him, the image of his country meant a lot. When they qualified for the 1994 World Cup and were pre-tournament favourites, he said that he would encourage other teammates as well to build a better image of Colombia. He just wanted to make his country proud.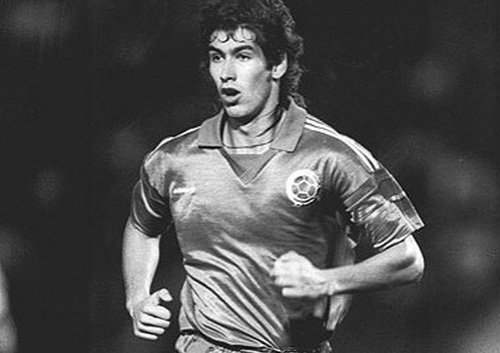 Andres was doing well in life and could've just gone about it without really bothering about anything else. Winning matches, putting food on the table and earning good money. But all that took a backseat. 
He was deeply affected by the condition of the people around him. His fellow citizens suffering and the country in turmoil. It bothered him a lot. His love for his people was what led to his downfall.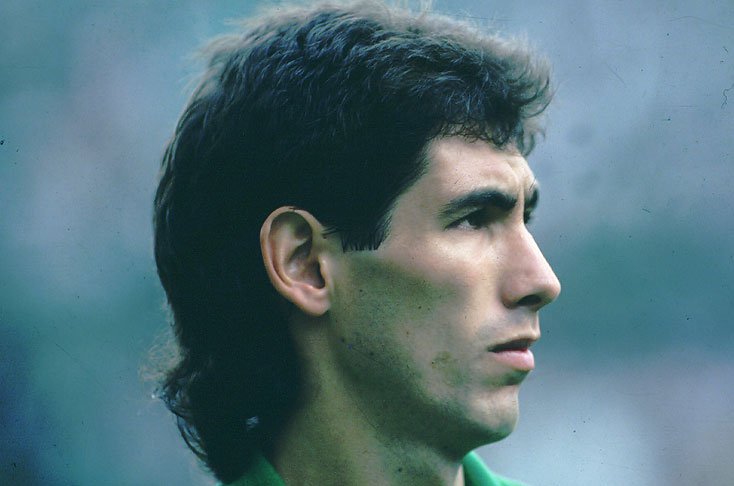 Colombia entered a must-win match against hosts USA in the first round of the 1994 World Cup. Pablo Escobar wasn't around anymore. But 'Narcos-soccer' was still alive. A lot of drug cartels had bets placed on the Colombian team. 
Andres and his teammates got death treats over the phone right before the match. Some even had family members kidnapped. 
Imagine the pressure. Imagine what must be going through their minds. And they entered the pitch like that.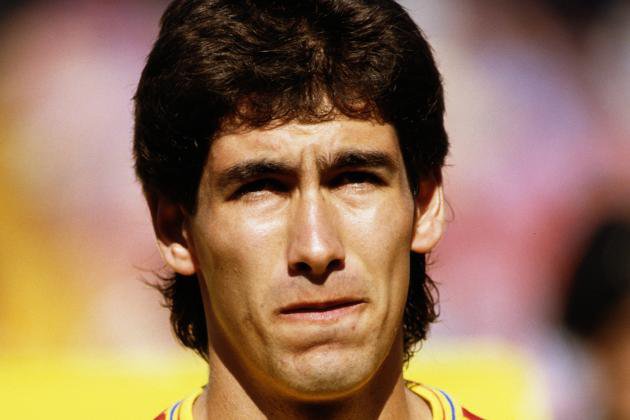 The match was level at 1-1, when a pass came in from the left. It was headed to an American player. Andres slid in to intercept. The ball hit his foot and rolled into his own net. 
What people don't understand is that if he hadn't tried to intercept, the Americans would have most likely scored anyway. 
But no one thought of that. To them, Andres had scored an own goal and that was it. In that moment, their goalkeeper had one single thought – "I knew, our country is done for."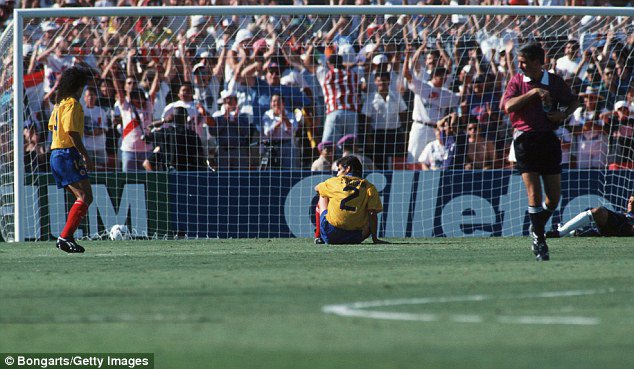 Colombia crashed out of the tournament. Teammates told Andres that it wasn't his fault. 
Back home, many announced their retirement. They told Andres to be careful and stay at home. Even then, he thought of his countrymen first. He said that he had to face his own people. He trusted them. 
At 3 AM on July 1st, he came out of a restaurant and sat in his car. Two men with handguns approached him and argued about the own goal. Moments later, he was shot six times. The shooter was allegedly the bodyguard of a drug lord who had bet heavily on the match. 
Andres was about to be transferred to AC Milan. It would've been a first. And a huge step for him too, to sign with the Italian giants. His death marked a dark day not just for football, but for all of humanity.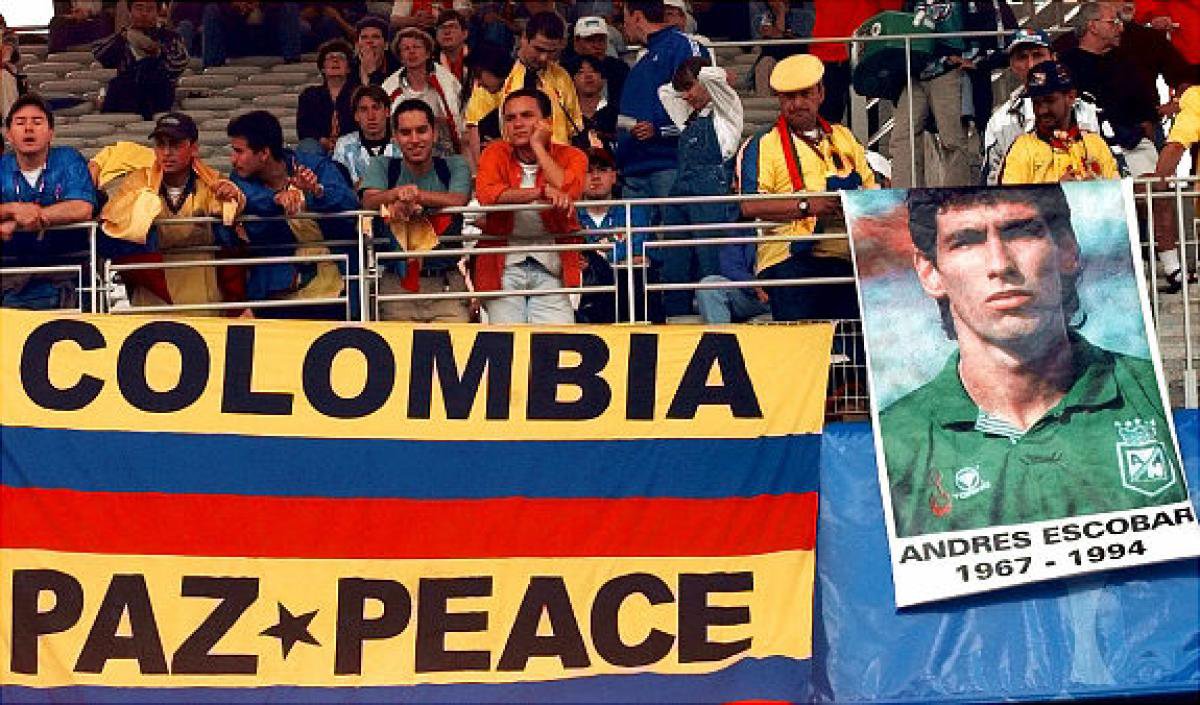 They say that had Pablo been alive, so would Andres. But that's not the point here. Pablo's existence shouldn't decide whether a humble human being and a great sportsman should get to live. 
He trusted the world but the world let him down.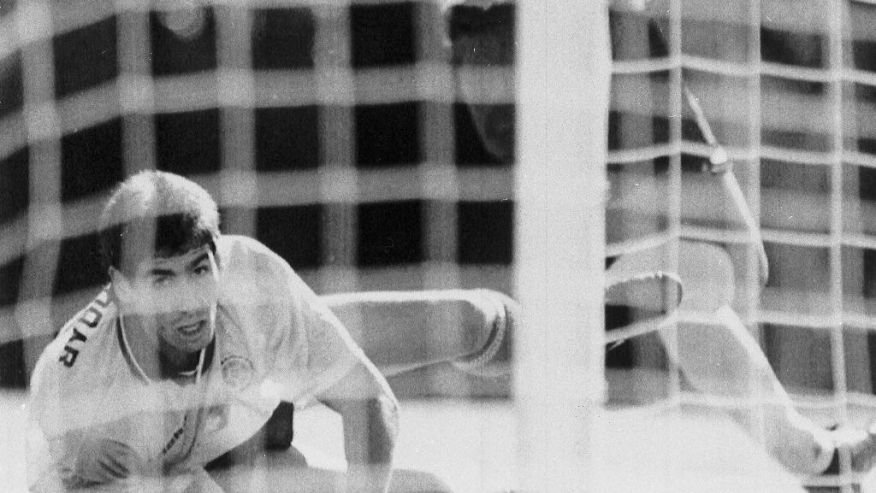 Books, movies, TV shows, documentaries… so much for a man who, no matter how intriguing, was a criminal mastermind, a don of the underworld. 
But don't you think Andres deserves the same? A man who was destined for greatness had his life not been cut short. He only shared the same surname as Pablo's but in the end, he also shared something else – a terrible end. 
Pablo deserved his, Andres did not. 
A few days before his death, a newspaper asked him to write a column. Ironically, this is how Andres Escobar ended the piece: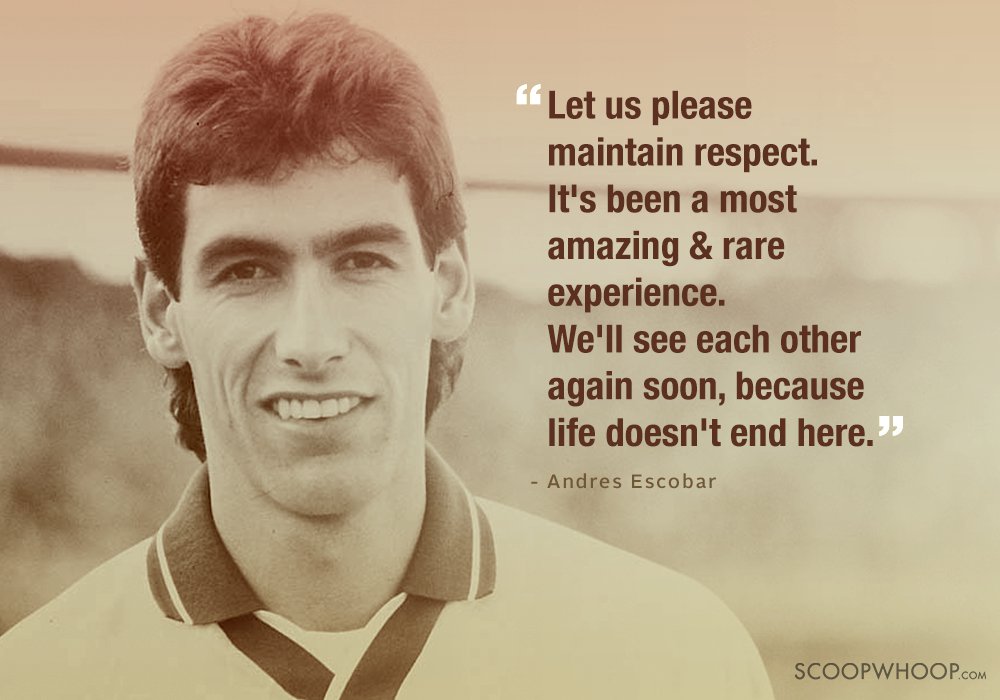 As the world talks about Pablo Escobar on the day he died, let's remember the man who should've been alive.