Well aware of the change in transition that will happen across formats in near future, India's limited-overs captain Mahendra Singh Dhoni today said he has started using Test skipper Virat Kohli's advice more often on the field.
"I have already started using him (Kohli) more. If you witness a match you will see I have more interactions with him on the field because two individuals of course will conduct in different ways," Dhoni said on the eve of the five-match ODI series against New Zealand starting on Sunday.
His comments come in the wake of the increased clamour for Kohli's elevation to captaincy in all formats of the game after the 3-0 rout he led India to against New Zealand.
MS Dhoni in PC: Couple years ago we were asking why India doesnt have split captaincy. Today asking why do we have split captaincy. #IndvNZ

— Chetan Narula (@chetannarula) October 15, 2016
Speaking of his own role in the side, Dhoni said it hasn't changed much but for the additional responsibility of mentoring the future generation of Indian cricket.
Dhoni, who has already retired from Test cricket, said he has evolved as a cricketer since making his debut way back in 2004.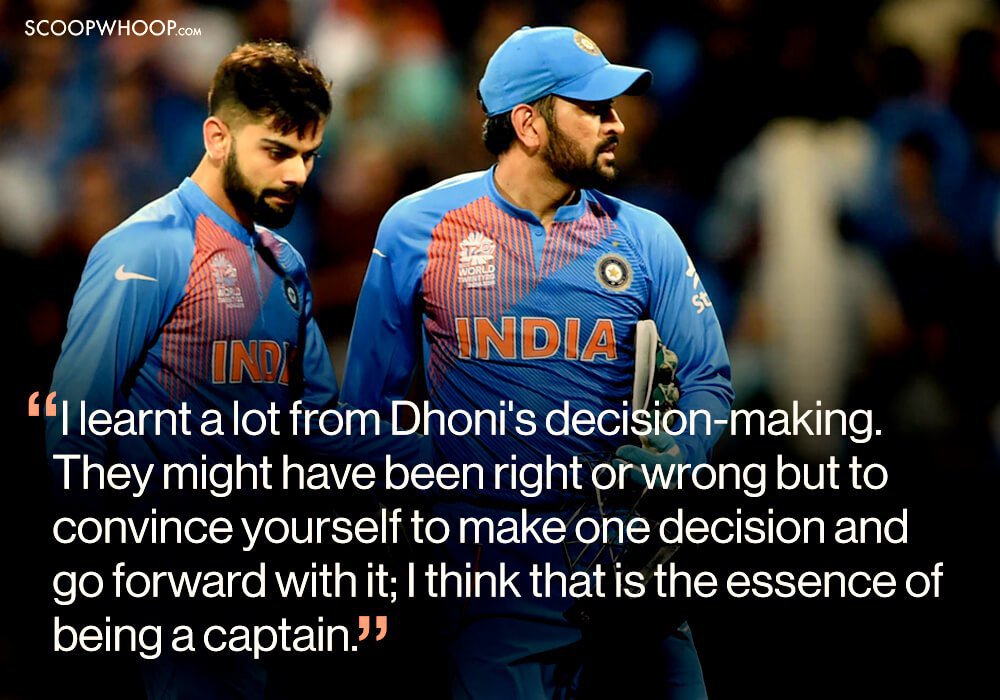 "Role doesn't change when you are a senior member of the squad irrespective of whether you are captain or vice-captain. You have extra responsibility on you. You have to talk to the youngsters, you have to guide them," Dhoni said.
"A lot of things have changed since I made my debut in 2004. The way cricket is played has changed. The kind of players that are coming in the Indian team are drastically different than what we were used to. My role is quite the same. You only evolve with time and that's what I am trying to do," the talismanic wicket-keeper batsman said.
Coming to his new role as a mentor, of late, Dhoni has talked more about identifying future talents, which also includes his present role in the team as a finisher.
Asked exactly about that, Dhoni said it takes time for a player to fill in any cricketer's place in the side.
"You have to look at consistent performers. Finishing is one of the most difficult things to do in cricket. A player can't be a finisher in just 6 months or one year. You have to be used to that responsibility, keeping on doing what is required from you over a period of time," he said.
"I personally feel a finisher is somebody who bats at 5 or 6. It is very difficult to come and fill in that opportunity because there would be times when you don't even get an opportunity as the top-order does the bulk of the scoring.
"As far as identifying individuals who can be a finisher is concerned, yes we have identified a few but I would like to keep the names to ourselves, the reason being not to put an undue pressure on any individual," Dhoni added.