The Cricket Advisory Committee (CAC) comprising Sachin Tendulkar, Sourav Ganguly and VVS Laxman has sought more time to decide on chief coach Anil Kumble's future.
With majority of the senior members including acting BCCI president CK Khanna and IPL chairman Rajeev Shukla against the hasty removal of Kumble, the chances of the spin legend getting an extension has increased manifold.
The three-member committee met here on Thursday evening at a five-star facility and had a nearly two hour discussion on issue of new coach's appointment but then informed BCCI CEO Rahul Johri that they would need more time.
Accordingly, a press release was issued by acting BCCI secretary Amitabh Chaudhary.
"The Cricket Advisory Committee (CAC) of the BCCI met today and discussed the process with regard to the selection of the head coach of the Senior India Men team and it was decided by the CAC to revert to the BCCI, at an appropriate time," the BCCI release stated.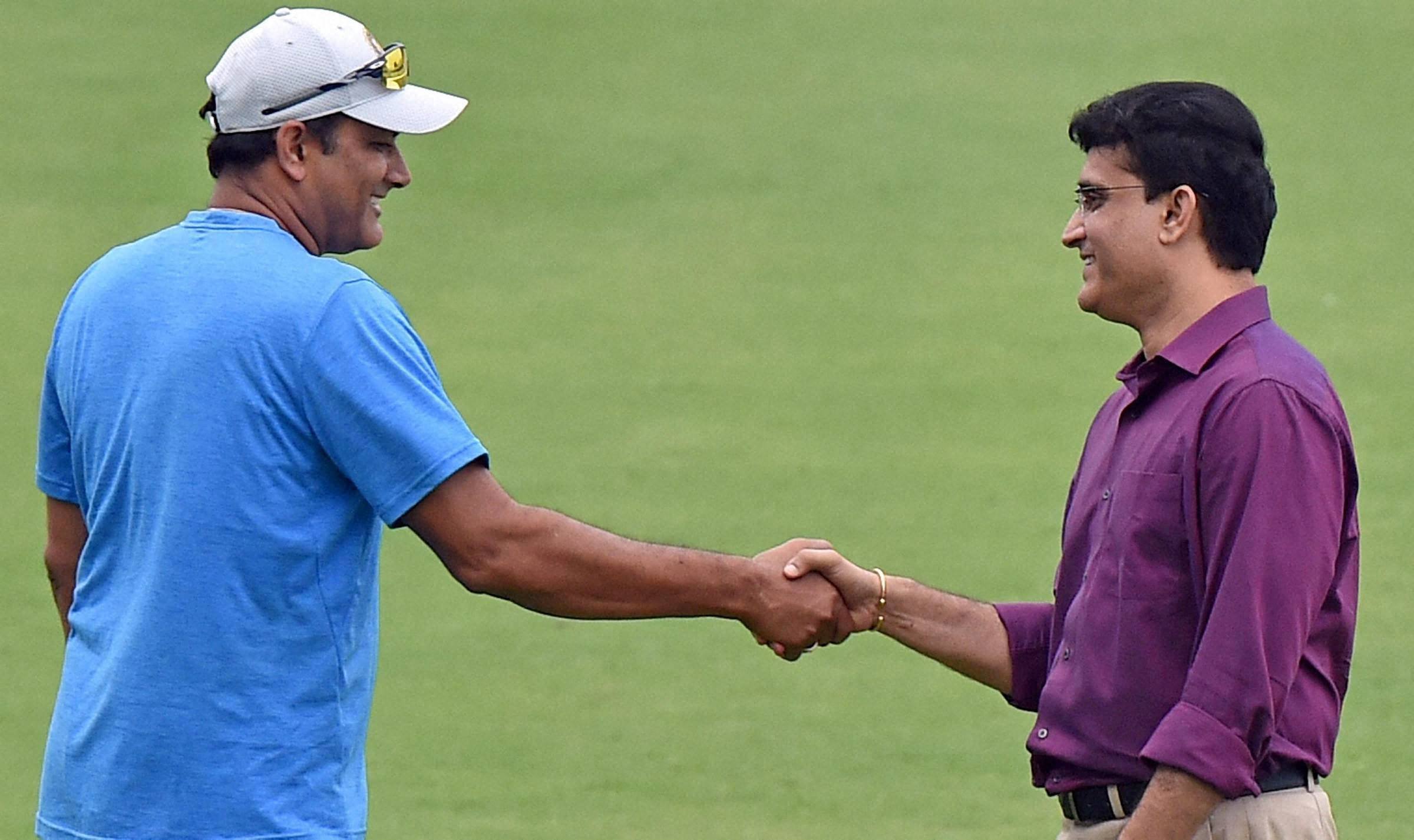 For the legendary trio, it was convenient to ask for more time as all three are against removal of Kumble as he has had tremendous success as coach winning 12 out of 17 matches since he took over in July last year.
In fact, acting president Khanna after consultation with senior members like Shukla wrote a letter to Amitabh Chaudhary requesting him to defer the coach recruitment process till BCCI's Special General Meeting (SGM) to be held on June 26 in Mumbai.
The deferment means that Kumble could go on the West Indies tour right after the Champions Trophy. In case Kumble doesn't go, assistant coach Sanjay Bangar can take the team.
A senior BCCI source said that the CAC feels that no difference of opinion could be bigger than interest of the national team.
"There are disagreements in all teams but things shouldn't be blown out of proportion. Also the timing of this controversy has been bad. However if we replace Kumble in a jiffy, it might send a signal to Virat that now he can also have an opinion on administrative decisions. It will set a bad precedent," a senior BCCI official said.
Feature image: AFP