The International Centre for Sports Studies (CIES) has released an extensively-researched list of the world's best dribblers in football and Cristiano Ronaldo didn't even make the top 100.
And while Lionel Messi made the list, he's not even in the top 5 despite the number of dribbles he attempts in a game. 
Instead, unheralded Adama Traore of Middlesbrough has been declared  the best dribbler in the world.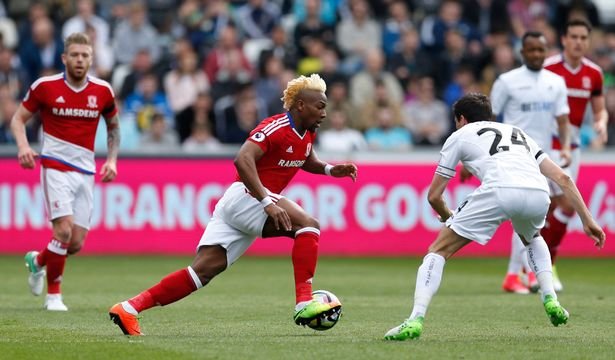 And before you write off the list as rubbish – know that the research took into consideration a lot of factors before coming up with the numbers.
"The dribbling index is calculated by dividing the number of dribbles attempted by the percentage of successful ones. This allows us taking into account dribbling skills from both a quantitative and a qualitative perspective," their website said.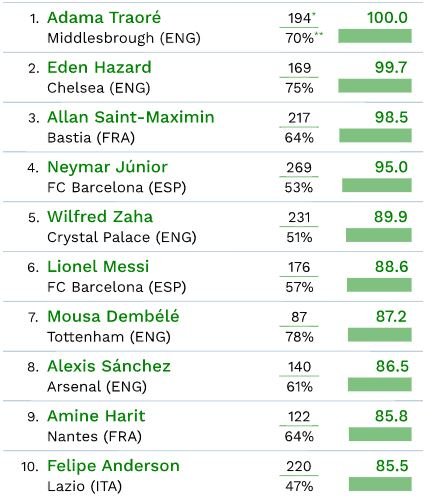 If one were to calculate just the number of dribbling attempts, then Messi's teammate and Brazilian superstar Neymar wins hands down with 269. Crystal Palace winger Wilfried Zaha comes in next 231. Qualitatively though, the best ration of successful dribbles belongs to Nice midfielder Wylan Cyprien (87%).
And Adam Traore may be the best dribbler in the world, but his paltry return of one assist and zero goals for Middlesbrough shows that football is more than just taking the ball past an opponent.
Click here to read the entire CIES study.
Feature image source: Reuters