For Neeraj Chopra, the last few months have been a whirlwind. He won an Olympics gold medal, and that, as one would expect, changed everything. Now while that is one big achievement, there are many others things he has accomplished since his big win. Here are a few of them.
1. He got his parents to their first flight, a moment that touched everyone who heard about it or saw the pictures.
2. He managed to silence every hate monger in the country by giving a statement in favour of Pakistani javelin thrower Arshad Nadeem. This extremely necessary gesture came with the risk of losing following, but Neeraj did not think about it and did what was right.
3. He also raised his voice against the incessant celebration of medal winners, without thinking that they have a career ahead of them and need to focus on the upcoming tournaments.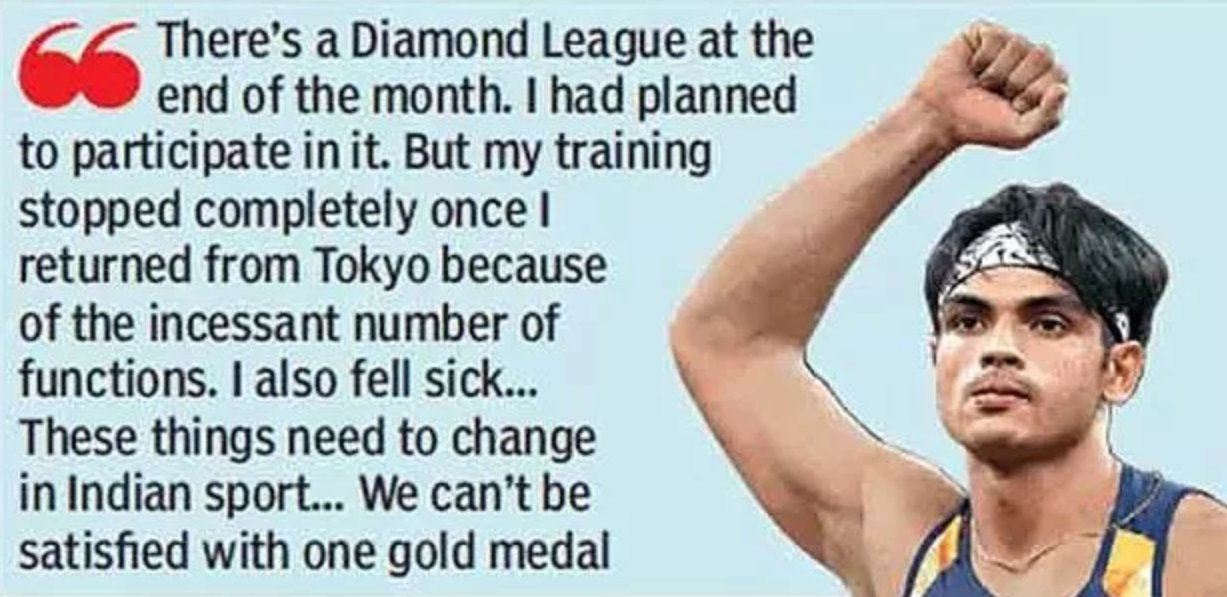 4. Since his victory, Neeraj has been able to develop great momentum for Indian Paralympians by using his platform to raise awareness about their achievements.
5. And above all, he has managed to inspire the 1.3 billion people of his country, an achievement bigger than any other.
What a star.