India vs Pakistan is not just a match, it's an emotion. From hilarious memes and jokes to witty advertisements, cricket fanatics leave no stone unturned to support their favorite teams. However, there's a fine line between being humorous and being insensitive that people often forget. 
In an advertisement, a travel giant released an offer that could have been totally avoided.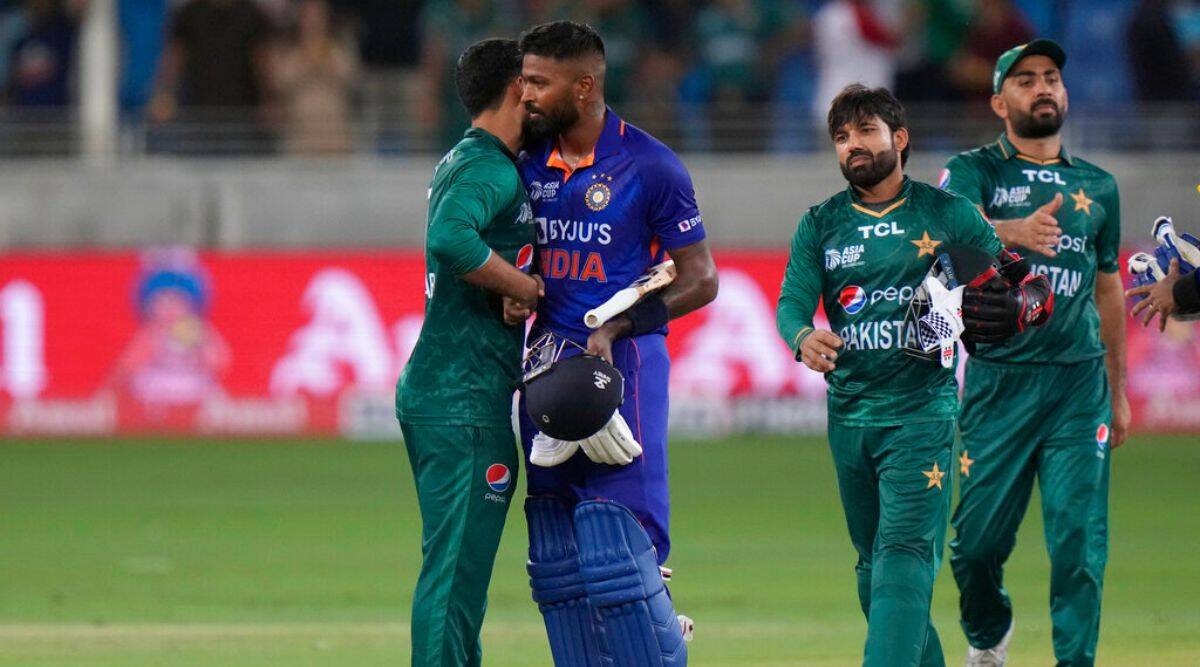 To showcase their excitement for the monumental face-off between the two rival teams, Make My Trip released an advertisement stating that the fans from the rival team can avail 50% discount on their hotel bookings if their team side loses to India by 10 wickets or 200 runs, in The Ahmedabad Times.
They also offered 30% and 10% discounts if their team lose by 6 wickets or 100 runs and by 3 wickets or 50 runs, respectively. Apart from this, they also named discount codes like 'Boys Played Well', 'Ek Shaheen Haar' and 'No Mauka Mauka'.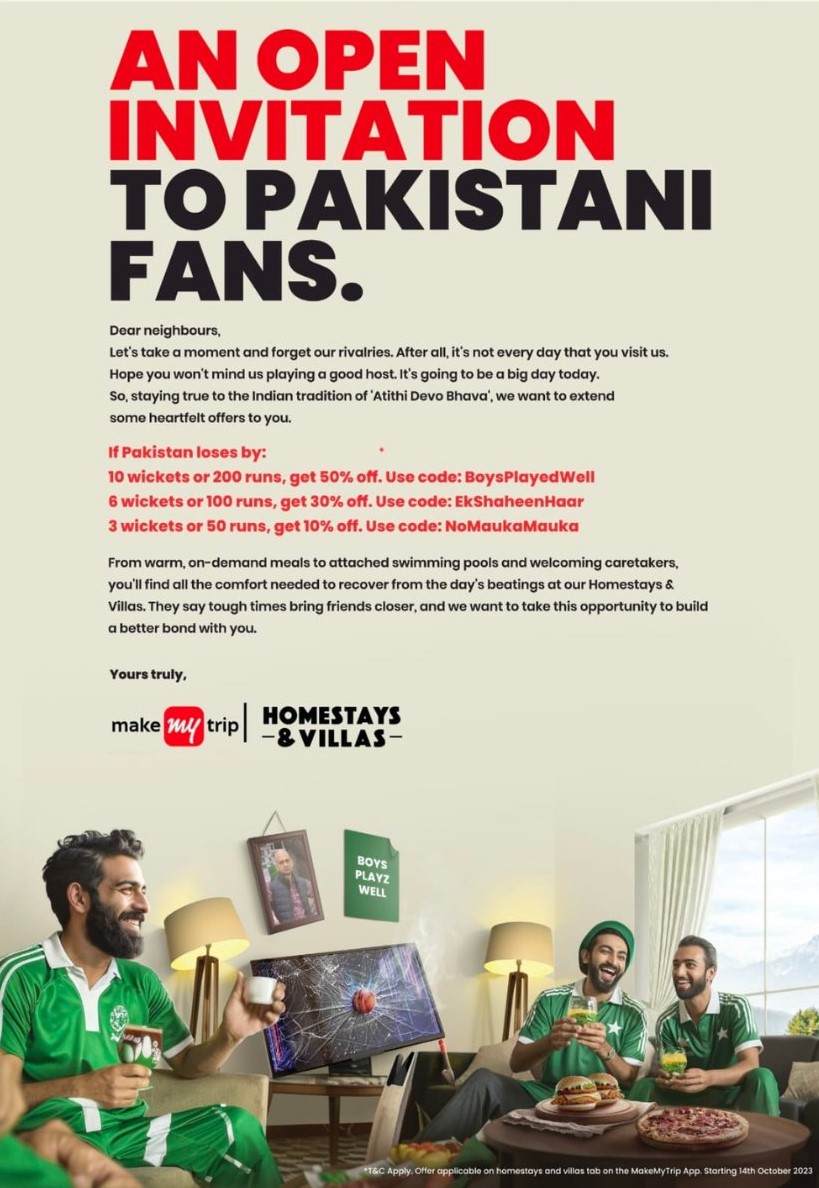 There were several fans who were quick to call this advertisement out:
However, there were also some fans who found this hilarious:
The long-awaited India vs Pakistan World Cup 2023 match is taking place at Ahmedabad's Narendra Modi Stadium today.