Sri Lanka chased down a mammoth target of 322 runs rather easily against India to register their first Champions Trophy 2017 win. The victory has thrown Group B wide open, with all four teams on two points each from two matches. That means the next two fixtures are virtual quarterfinals: India vs South Africa and Sri Lanka vs Pakistan.
All four teams vying for a spot in the semifinals is a sight to enjoy for cricket fans, but India skipper Virat Kohli would be kicking himself for not seizing the opportunity. India were the overwhelming favourites to beat Lanka and progress to the next round on Thursday, but somehow, lost the plot.
We take a look at the most prominent reasons behind India's loss at the Oval.
Virat Kohli and Yuvraj Singh's failure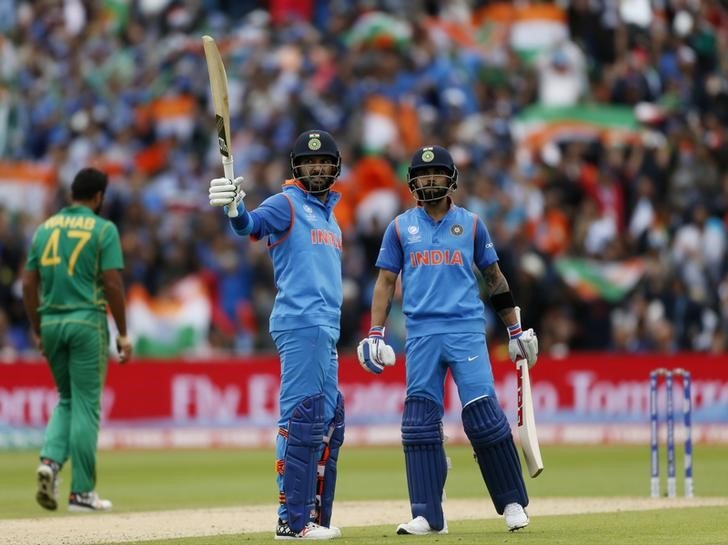 Openers Rohit Sharma and Shikhar Dhawan provided a solid foundation against Pakistan and did the same against Sri Lanka. However, Kohli and Yuvraj Singh failed to replicate their blistering knocks. The fall of three wickets in quick succession including that of Rohit threatened to derail India's innings. And even though the batsmen recovered quickly to take India to 321, it wasn't enough as the Lankans chased down the total on a flat pitch with consummate ease.
Kohli and Yuvraj – both of whom can score runs quickly – were expected to provide the acceleration but their dismissal slowed things down in the middle. Dhawan scored a brilliant century, but his 125 runs came off 128 deliveries. Dhoni made a crucial fifty at number 5, but it was Kedar Jhadhav's quick-fire 25 off 13 deliveries that took India's score past 300.
Despite conceding 321 runs, Sri Lanka captain Angelo Mathews seemed pretty happy with his team's bowling display.
"It's one of the top wins, to beat India. The bowlers did brilliantly to restrict India to 321. It was a very chaseable target," Mathews said at post-match ceremony.
You don't hear that often – but on this pitch – Sri Lanka did show that 321 isn't as good as it seems.
Ravindra Jadeja's off day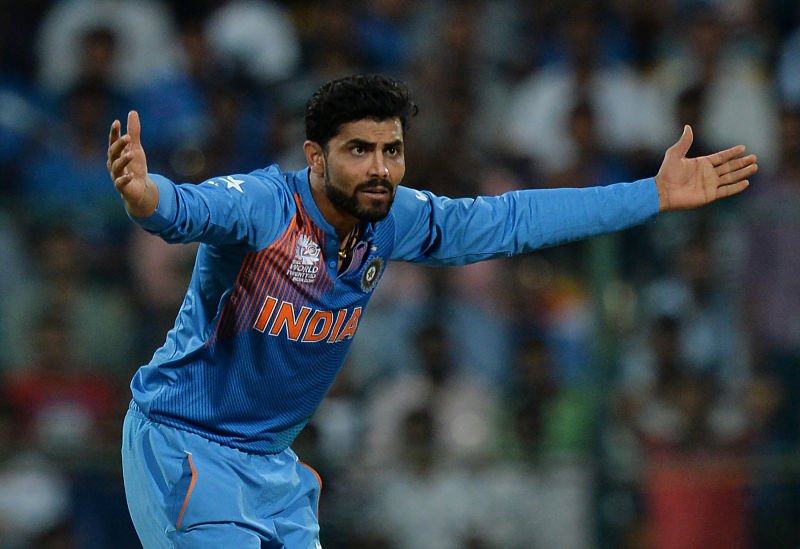 Team balance has forced Kohli to opt for a four-pacer attack but the move backfired at The Oval. Ravindra Jadeja – popular for his disciplined bowling – failed to build any pressure by restricting runs. His first spell, where he conceded 36 runs in four overs, was highly responsible for putting the Lankans on top. He returned with match figures of 52 runs from six overs and didn't take a single wicket. 
The lack of options even forced Kohli to take up bowling, while Jadhav also tried out his hand. The absence of another spinner was badly missed and one could expect the inclusion of Ravichandran Ashwin in Sunday's game against South Africa. 
Hardik Pandya's inexperience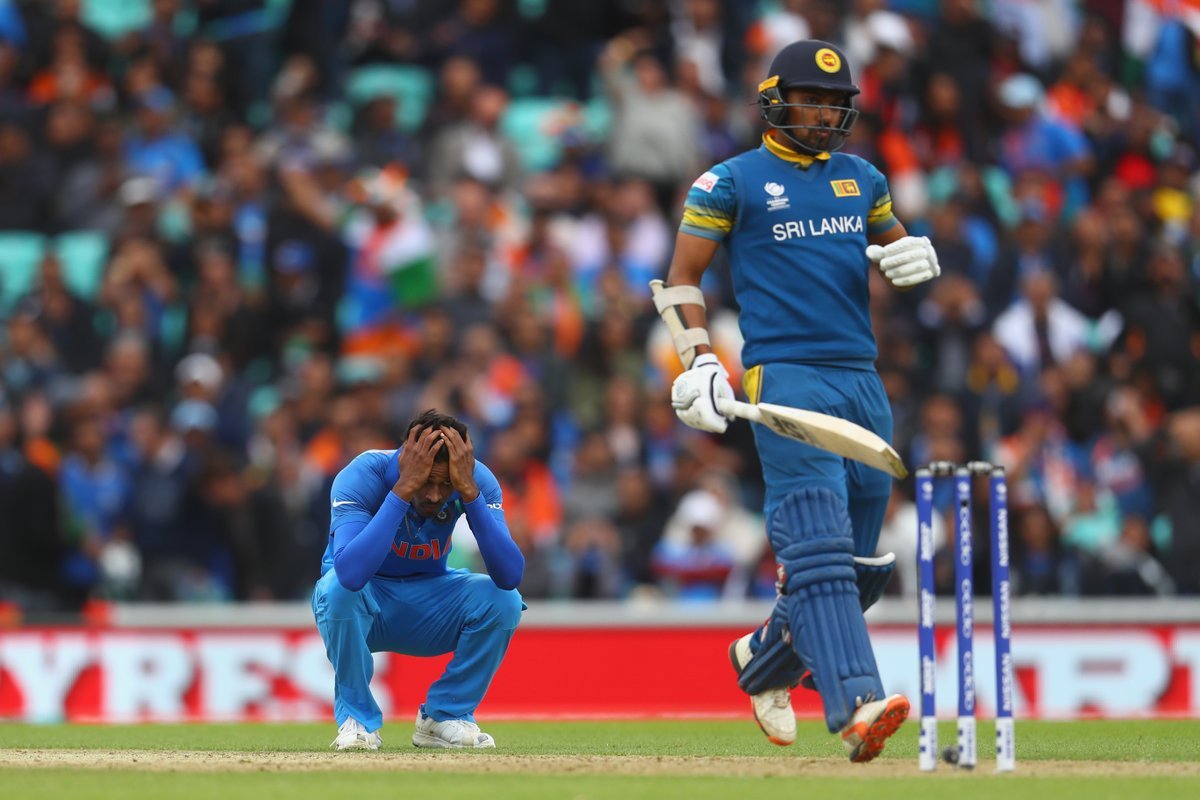 We all know about Hardik Pandya's ability with the bat. His three sixes in the last over against Pakistan demoralised the opponents, something from which they never recovered. But as an all-rounder, he's also expected to deliver with the ball. 
He's a raw talent, and far from being a complete package. At this point in his career, he cannot be trusted with the responsibility of bowling 10 overs. The challenging situation highlighted Pandya's lack of experience. The bowler opted for a shorter length for most part of the game rather than attacking batsmen. It seemed like he was waiting for the Lankans to make a mistake rather than force them to make one.
India have been looking for a seaming all-rounder for long, but to cement his place at this level, Pandya must learn quickly.
Feature image: BCCI