Anyone who has ever followed a sport religiously will tell you that a scorecard never gives you the full picture. For sport is much more than just what takes place on the field.
Although many athletes have won Olympic gold medals, Jesse Owens' medals will always be held in higher regard thanks to the circumstances in which they were achieved. At a time when Hitler and Nazi Germany saw him as a lesser athlete because of the colour of his skin, Jesse, who wasn't 'supposed' to win, outshone all others to leave Berlin with 4 gold medals.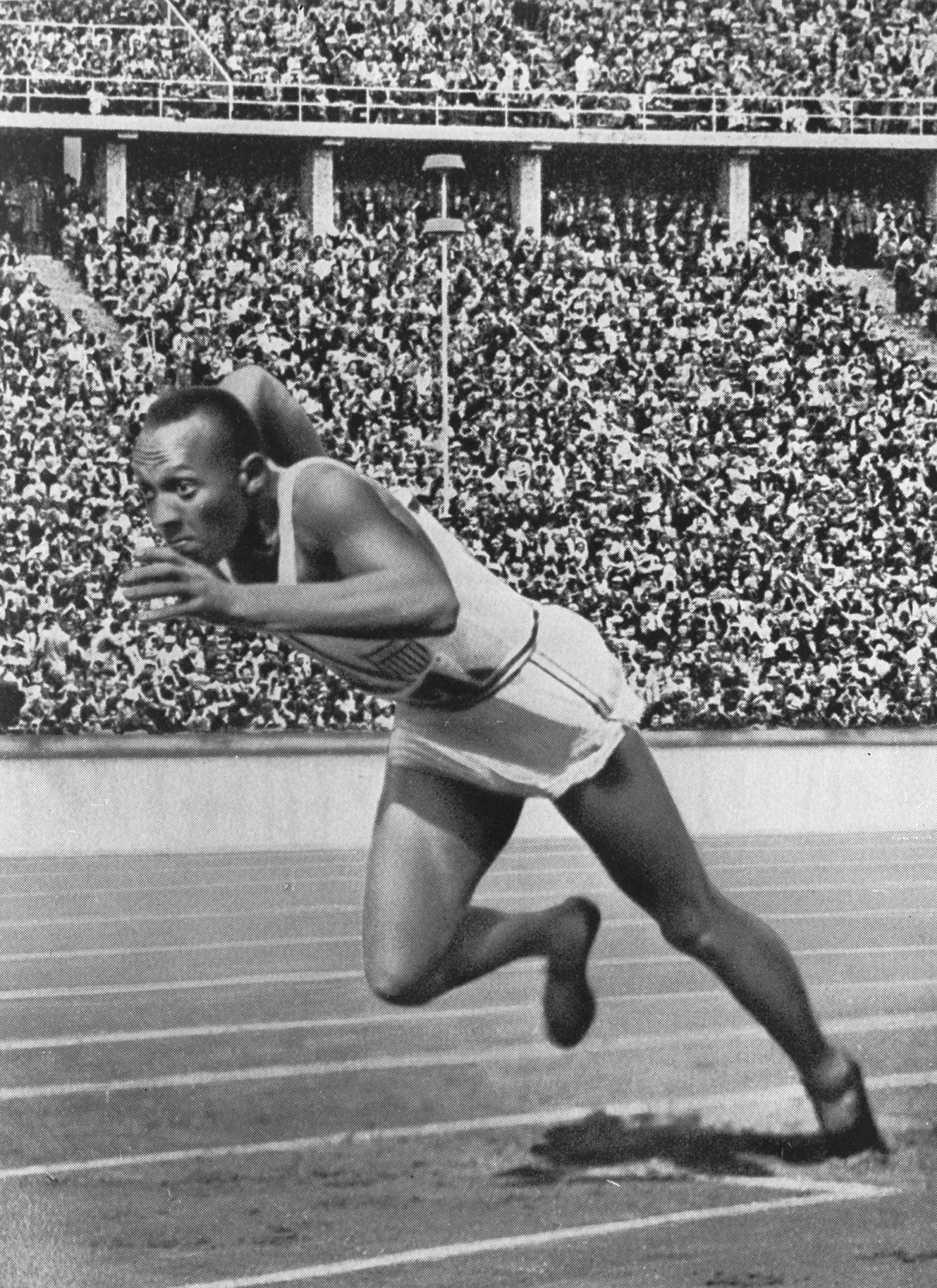 That is the charm about sports. It goes far beyond scoreboards. It gives you some memorable stories. Stories that inspire all those who are lucky enough to hear them. Stories that show the indomitable nature of human spirit.
At first glance, all this scoreboard would show is that Australia's march towards a record-breaking 17th consecutive Test match victory fell short by 72 runs. What it won't show is the drama, the struggle and the frustration that the match followed.
The match leading into this one, the traditional New Year's Test in Sydney was one of the most controversial Test matches ever played. Although Australia won the match with just 9 minutes of play to go on the final day, almost everyone agreed that it was a win they did not deserve.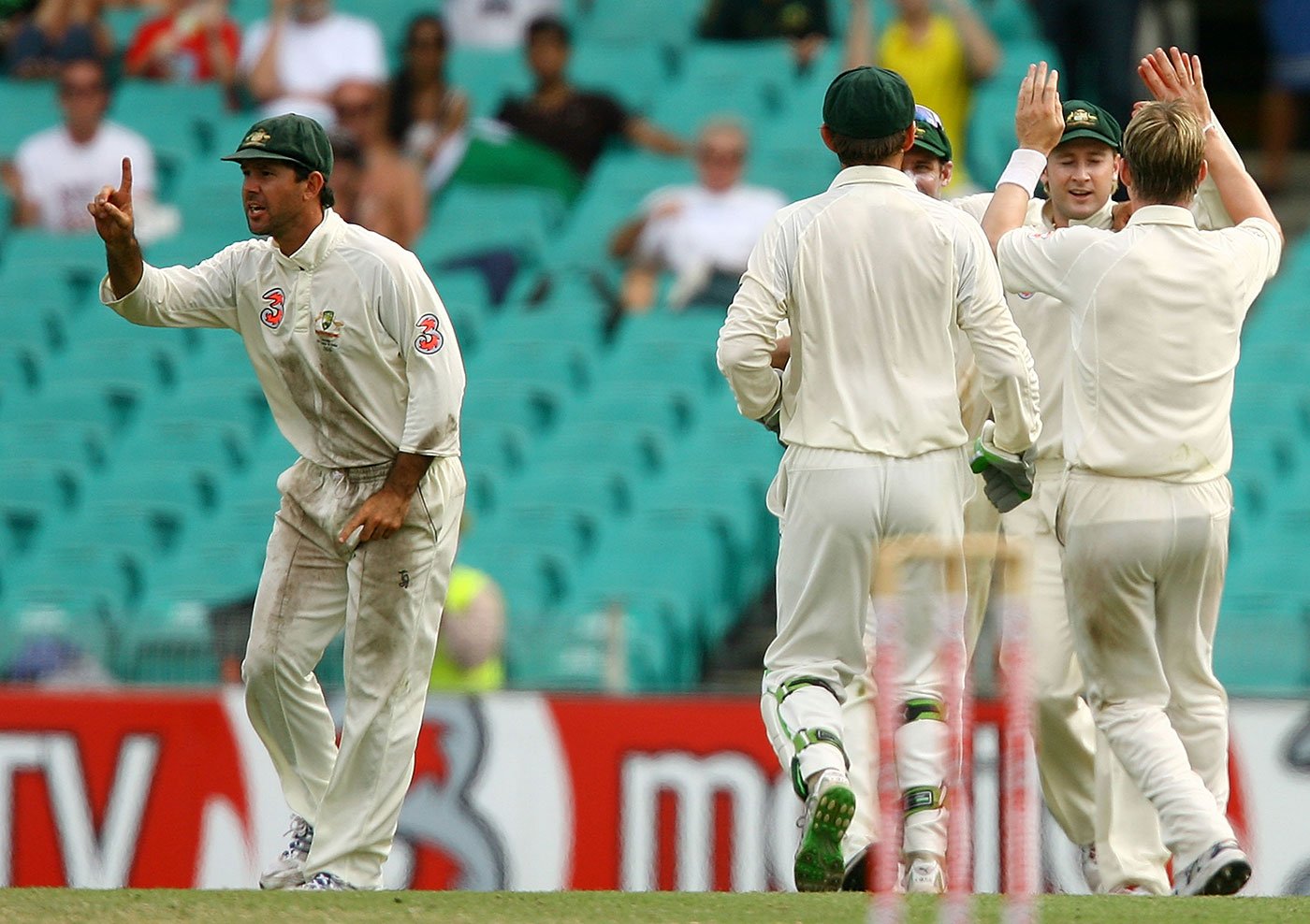 During the course of the match, headlines were made not by the cricket being played, but by the countless umpiring howlers made by Steve Bucknor and Mark Benson, the allegations of racism and claims of unsportsmanlike conduct. Things then took a turn for the worse as Harbhajan Singh was banned for 3 matches even though no charges were proven against him. 
Things got so bad that the usually calm Anil Kumble also lost his cool, and in a press conference, threatened to end the tour midway and come back to India with two matches still to go.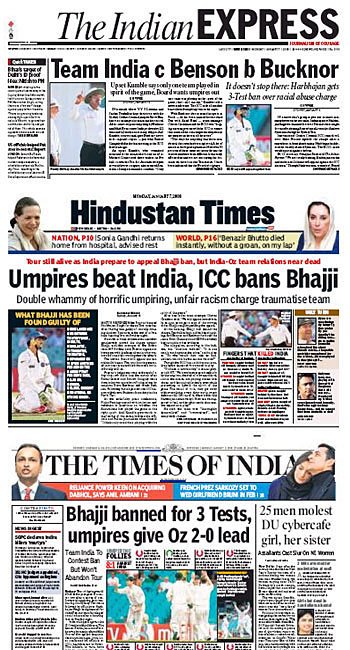 As if all this wasn't enough for the players to deal with, the next match was scheduled at Perth. And the Australian media left no stone unturned in creating hype about the fastest pitch in the world that was supposed to be India's graveyard. And just to play into India's minds, Ricky Ponting packed his side with 4 fast bowlers and no specialist spinners. 
The Australian bowlers started well and removed the Indian openers Wasim Jaffer and Virender Sehwag in quick succession. They couldn't get past the class of Sachin and Dravid though, as both of them hit impressive half-centuries before Sachin was undone by another wrong decision, this time by umpire Asad Rauf. A solid 93 by Dravid and some useful contributions by the lower Indian order took them to a respectable 330. Not a winning score by any standard, but good enough to assure the Indian batsmen that there weren't any ghosts in the pitch.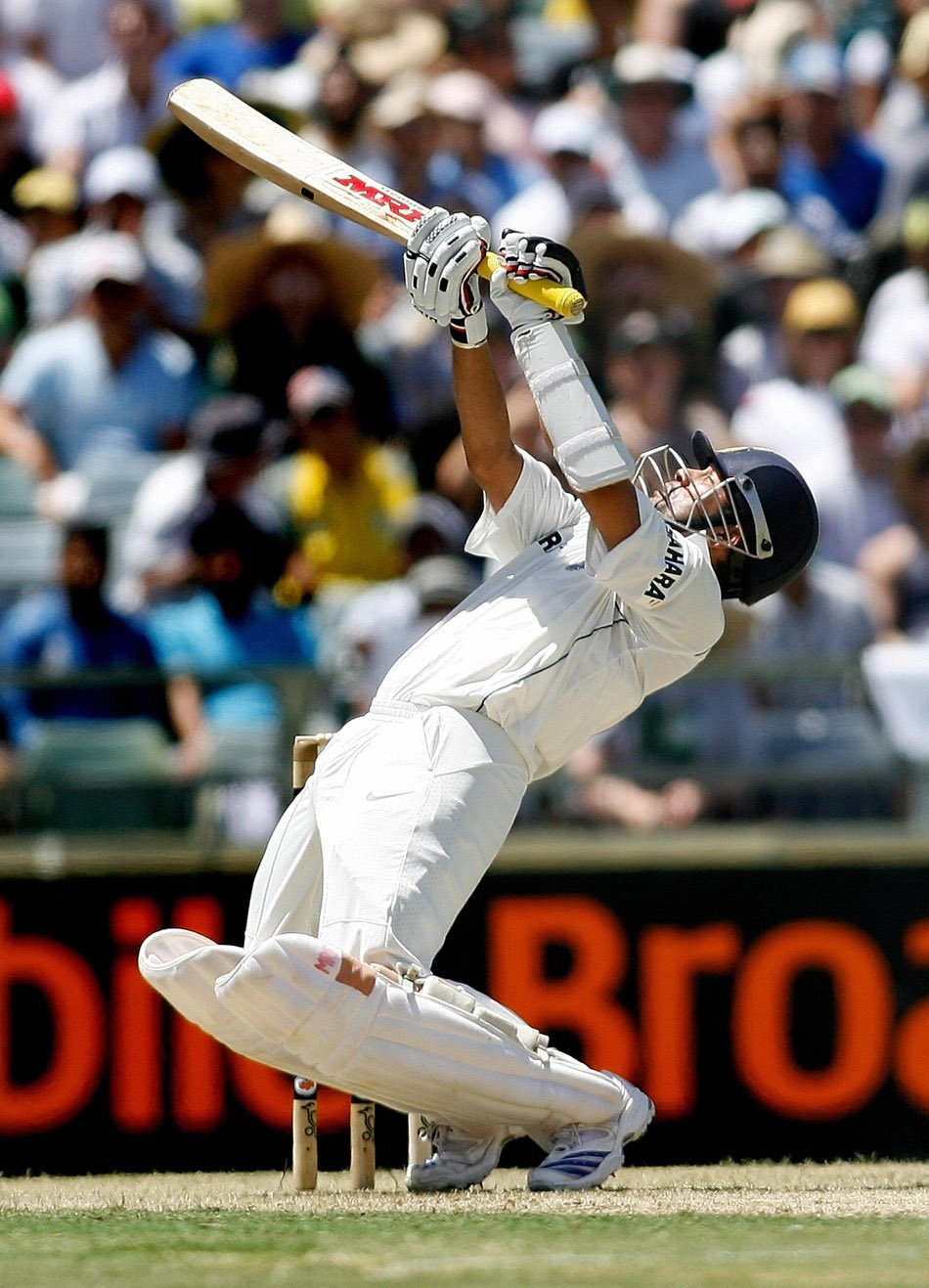 Ghosts in the pitch, though, were what the Australians encountered. On a wicket where they were supposed to be the better bowling side, it was the Indian bowlers who came up on top. Perhaps inspired by Bhajji's absence, RP Singh, Irfan Pathan and a young Ishant Sharma, extracted some good swing and pace. And supported ably by skipper Kumble, who took his 600th test wicket in that innings, bowled out the Aussies for 212.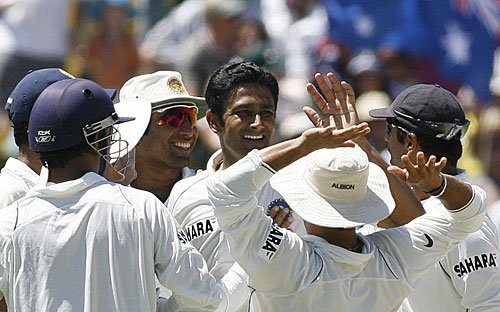 Having a good 118-run cushion, India decided to go for the kill. Irfan Pathan was promoted to No. 3, and he and Sehwag played crucial cameos early in the innings, before Australia ran into their arch nemesis, VVS Laxman. Staying true to his nature, Laxman hit 79 and with some help from MS Dhoni, took India to 294, setting Australia 413 to win the match.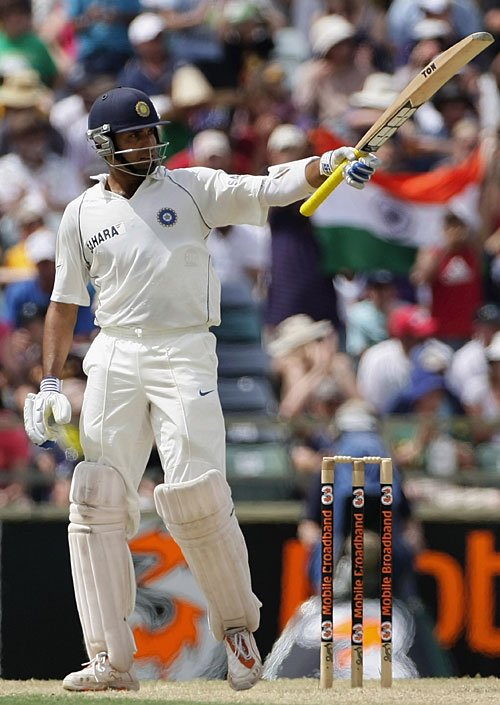 Faced with a total higher than anything they'd ever chased, Australia lost both their openers to Pathan's swing. They needed their captain to come good. Ricky Ponting did look in imperious form before Kumble unleashed the lanky teenager Ishant Sharma on him. And what followed next was the stuff legends are made of. In a spell straight out of his dreams, Ishant made full use of the helpful Perth wicket and troubled Ponting like he hadn't been troubled in quite some time, repeatedly beating him outside the off stump and inducing many edges, finally getting him caught at slip for the second time in the match.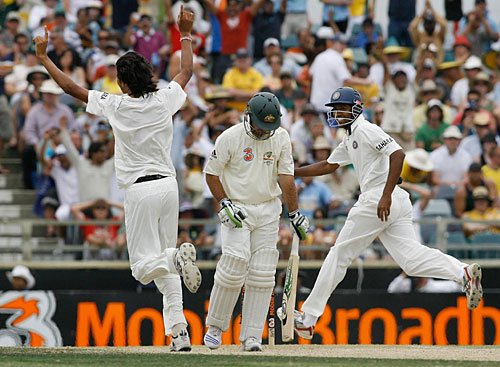 And it didn't look like India were missing a second specialist spinner in Harbhajan Singh, as Sehwag chipped in with his gentle off-breaks and picked up the wickets of Adam Gilchrist and Brett Lee. Some lower order hitting by Mitchell Johnson and Stuart Clarke did manage to bring down the margin, but they couldn't delay the inevitable. 
And although every Indian cricket fan was delighted when RP Singh bowled Shaun Tait with a yorker, none was as jubilant as this man, as he came out running with the Indian flag.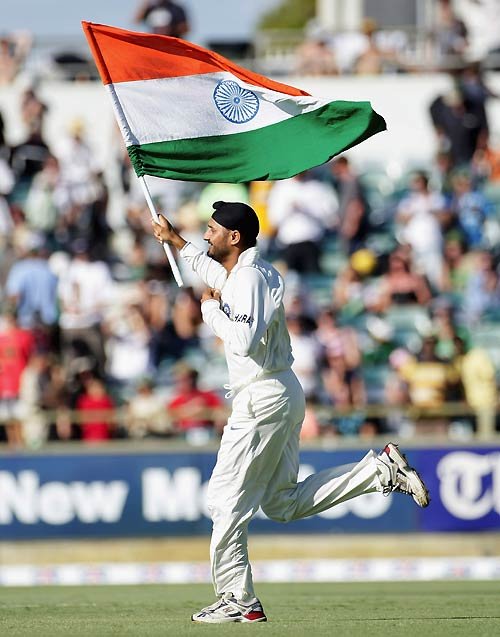 The next match in Adelaide ended in a draw, and Australia did manage to win the series 2-1. But what India did in that series meant so much more to cricket. Coming back from the traumatising experience and hostile conditions of the Sydney test match, to win this match even though the conditions were stacked against them, India produced a moment that the sport of cricket will always be thankful for.