Francesco Totti played his final game for AS Roma on Sunday, bringing down the curtains on a stunning 28-year-old career in the Serie A. 
Rome's favourite son played 785 times and scored a record 307 goals for his boyhood club and when it was finally time to say goodbye, it was an emotionally charged affair which followed up an equally dramatic 3-2 which sent them to the Champions League.
But after the exhilaration of the win died down, the tears rolled as the Stadio Olimpico came together to salute a player who was appointed their captain at the young age of 22. Totti's story is one of loyalty and commitment – he could've moved to Real Madrid and Manchester United among other clubs, but stuck with Roma despite having very little chances of winning major silverware with them. He did however, win the World Cup with Italy in 2006.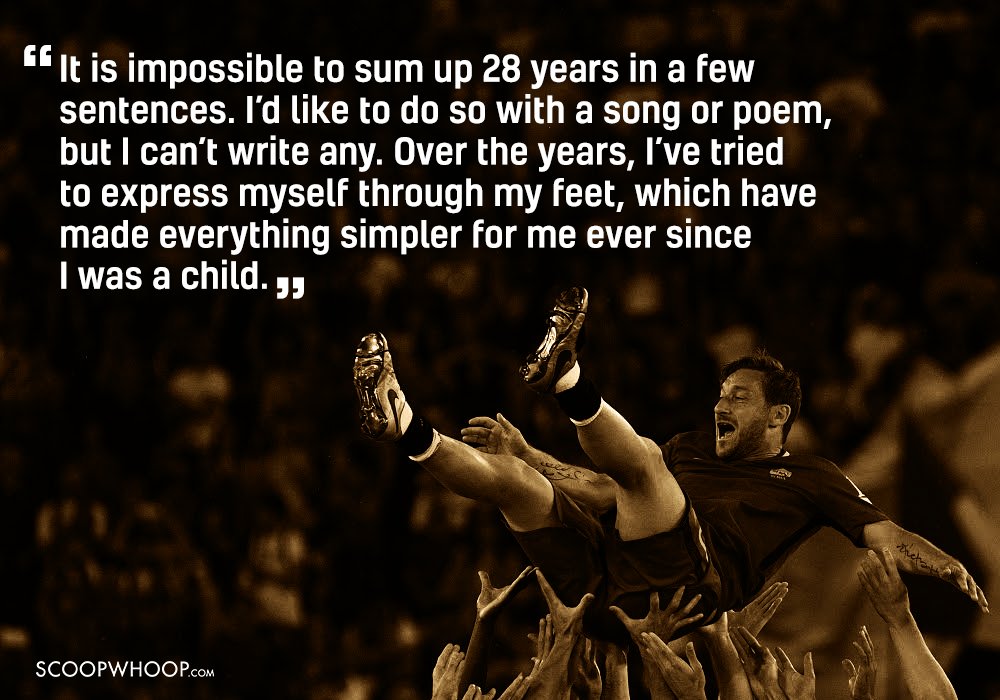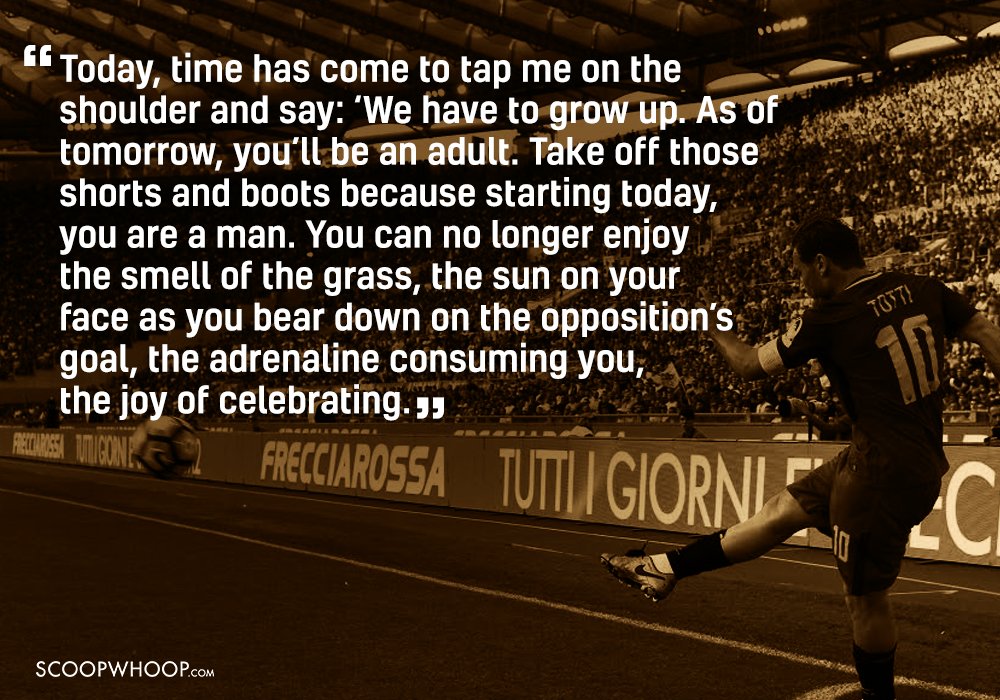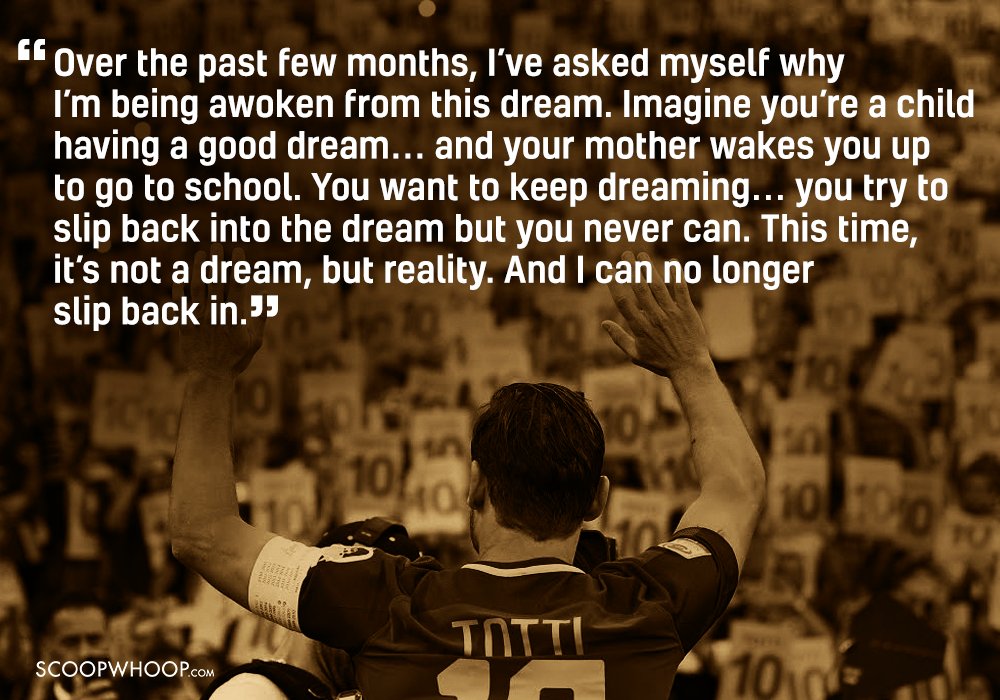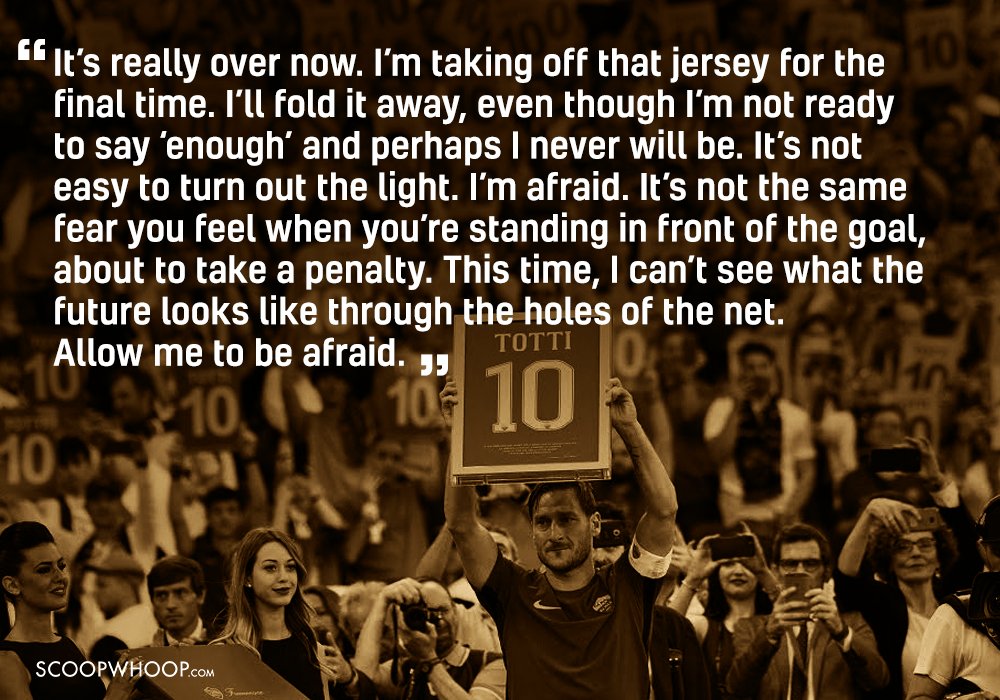 What a player, and what a farewell speech!