India has undoubtedly outplayed England in the ongoing test series. Having already won the 5-match series, Team India has secured a strong footing in the final match as well. 
The highlight, of course, has been Karun Nair. Playing only his 3rd Test, the Karnataka batsman became only the second Indian after Virender Sehwag to score a Test match triple century.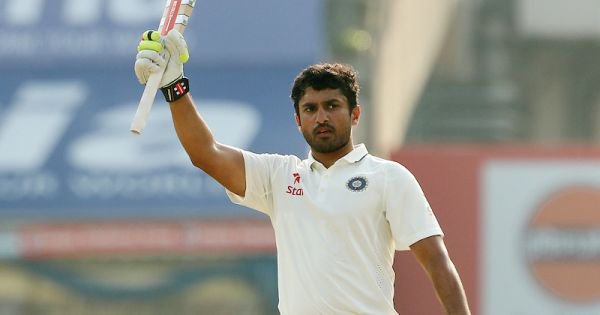 And since we are talking Twitter, Virender Sehwag could not have been left behind, especially because he now has company in the 300 club. 
And in case you were wondering why he still isn't on the twitter trends, here's why.
Not a good day for England cricket fans.
Karun's acceleration also seemed inspired by Sehwag himself.
But that is a discussion for the future. In the present, all we need to do is celebrate Karun and his magnificent achievement. Congratulations.
*applauds*