It's an unending argument – should India play Pakistan?  Should a country, which feels tormented by another one's alleged harbouring of terrorism and constant border skirmishes be open to the idea of playing a sport with them? Or should sports take a back-seat in the face of what happens in the world of politics?
As it stands, India has taken a firm stand against playing against Pakistan – the government does not want to entertain the idea of playing against them in a bilateral series until there is "cross-border terror".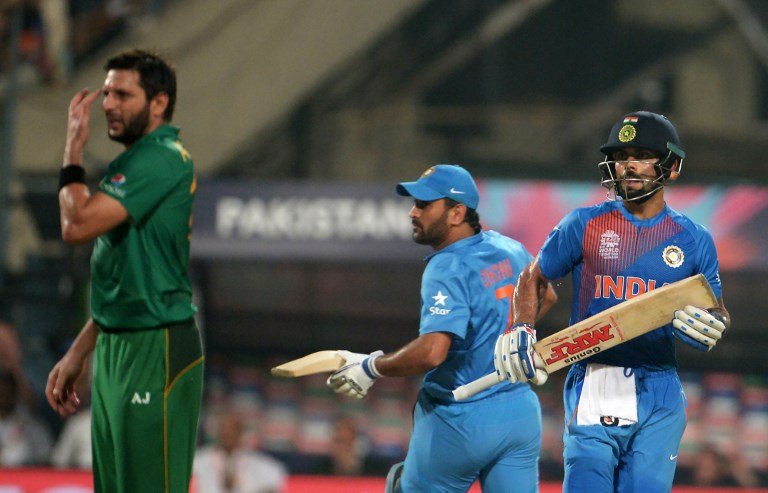 But they added that they did not have a "say on multilateral events (ICC tournaments)." So, just like during the 2016 World T20 clash, India and Pakistan will meet again on 4 June. It's been a decade since they last played a Test series and five years since their last bilateral series. The truth is that the issues between the two nations are so embittered , that it's impossible to imagine an exclusive series anytime soon.
However, cricketers seem to have taken a different approach. Sport doesn't just entertain, it also transcends boundaries, and credit to both sets of players for understanding that on most occasions. 
Kohli has already downplayed the rivalry – saying how it's just another match for him and his team. But what is heartening is that the players of both the teams recognise the all-transcending nature of sports. 
Gifting Shahid Afridi a jersey signed by the entire team
When Afridi finally retired from cricket, Kohli made sure that he gifted his jersey to him, signed by all the team members. Afridi often got in trouble for praising India – even in Pakistan. But despite that, there's no doubt he never compromised on the field when the two countries played.
The jersey is a fitting gift for one of the most loved players on either side of the border.
Kohli gifting Mohammed Amir his bat
Mohammad Amir had just returned to cricket after serving a prison sentence and a five-year ban from all forms of cricket after the spot-fixing incident in England. Pakistan were playing India in the World T20 last year and when Kohli and Amir crossed paths, the Indian skipper gifted him his bat in a wonderful show of support for him.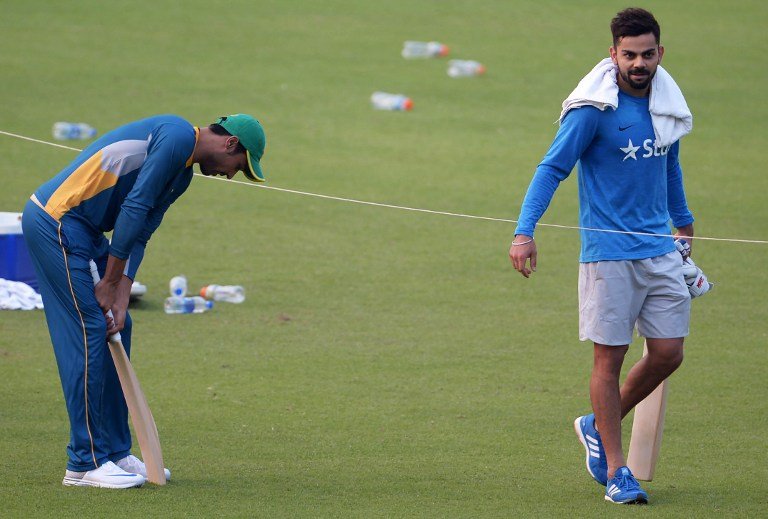 Kohli also said that Amir is "a very skilful bowler and I wish him all the best. He has worked hard to come this far and it takes a lot of courage."
So whatever happens between the two countries away from the cricketing world, it's always nice to see that cricketers are ready to forget the boundaries between two nations who are likely to forever be caught in cross-border politics, and play the sport to bring some much needed joy in both sides of the border.
Feature image source: AFP