There was one instance in the five-match Test series against England that stands out for the sheer uniqueness of it. Chris Woakes, the England all-rounder, was on strike on the final day in Mohali. Mohammad Shami was steaming in. He bowled a vicious bouncer that struck Woakes on the helmet — the protective guard went flying. There was concern all around, of course. But if you were expecting Shami to take it easy, you would have been wrong. The very next ball, Shami bowled another 'jaffa' — a searing bouncer that struck Woakes on the thumb as he tried to fend it off. The result? A crack in the batsman's thumb and his wicket to go with it.
Pic 1: Shami rattling Woakes' helmet.

Pic 2: Shami gets Woakes with another bouncer.How good is it to see an Indian fast bowler do that? pic.twitter.com/vb96E4Rudi— ScoopWhoop News (@scoopwhoopnews) November 29, 2016
This was an Indian pacer who was showing he has a ruthless streak – clocking speeds of 140 kph-plus on a consistent basis. This was an Indian pacer who was, well, genuinely quick and dangerous. 
And against Bangladesh in Hyderabad, the fast bowlers — in the absence of Shami — came to the fore yet again.
Over the course of India's home season that began against New Zealand in August last year, the 'spin twins' of Ravichandran Ashwin and Ravindra Jadeja combined to devastating effect. They are now top of the ICC Test Bowlers charts – Ashwin is Numero Uno, Jadeja is No. 2. This has not happened in over three decades. 
India have always boasted world class spinners — often more than one in the same side. While there have been the Kapil Devs, Javagal Srinaths and Zaheer Khans, the fast bowling lineup has not grown collectively into a world class unit — something this current side under Kohli are shaping into.
Umesh Yadav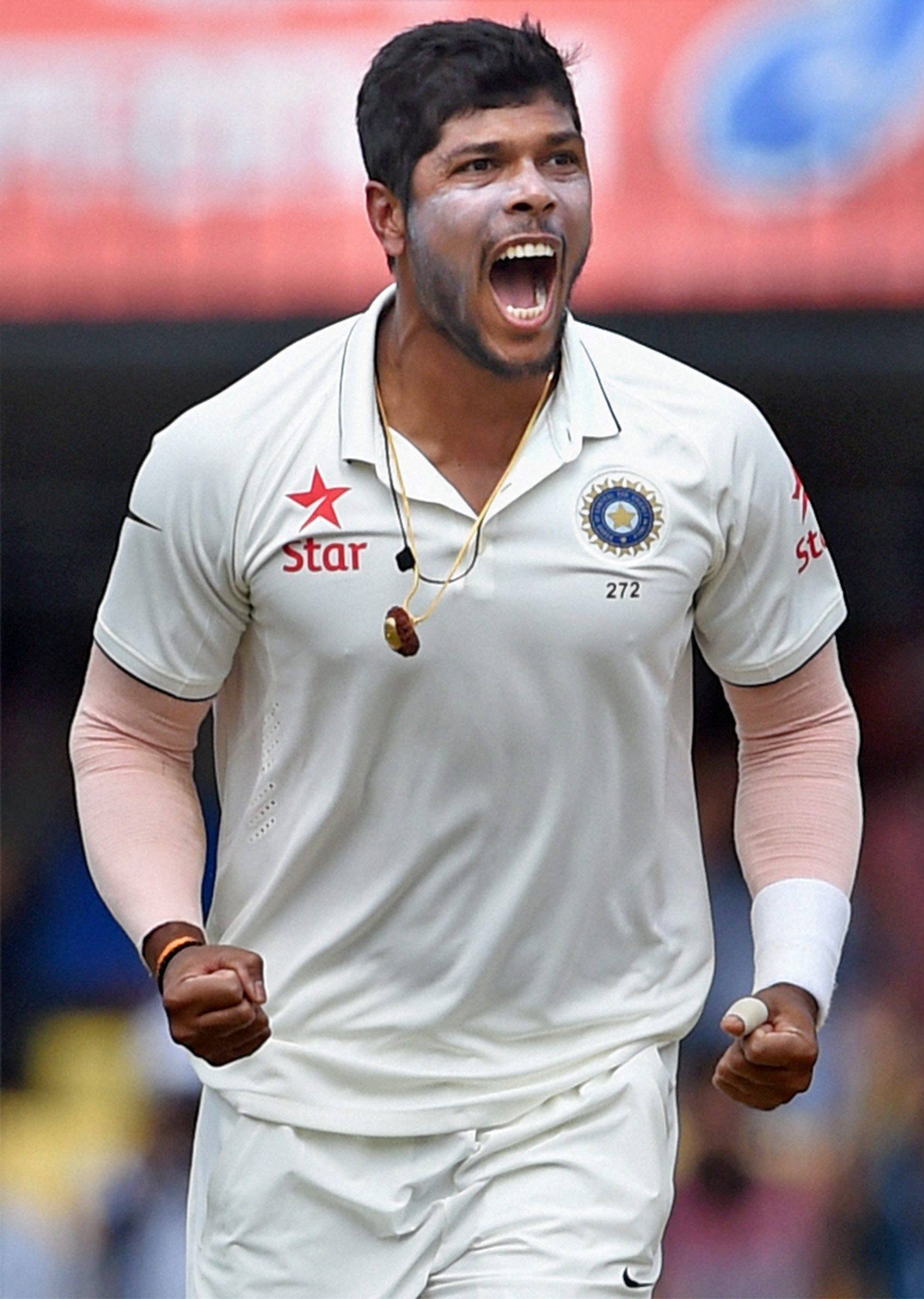 Umesh in the first innings was a revelation. Not only did he strike with the new ball when brought on as the third seamer, he was near-unplayable with the old ball when he was reversing it at pace. While his tendency to lose line and length with the white ball has often come under criticism, he has been a different beast under Kohli's captaincy with the red cherry. Yes, he still bowls the odd boundary ball, but the number of times he provided a breakthrough during the last three home series has come to Kohli's aid repeatedly. In Shami's absence, he is India's most lethal weapon.
Ishant Sharma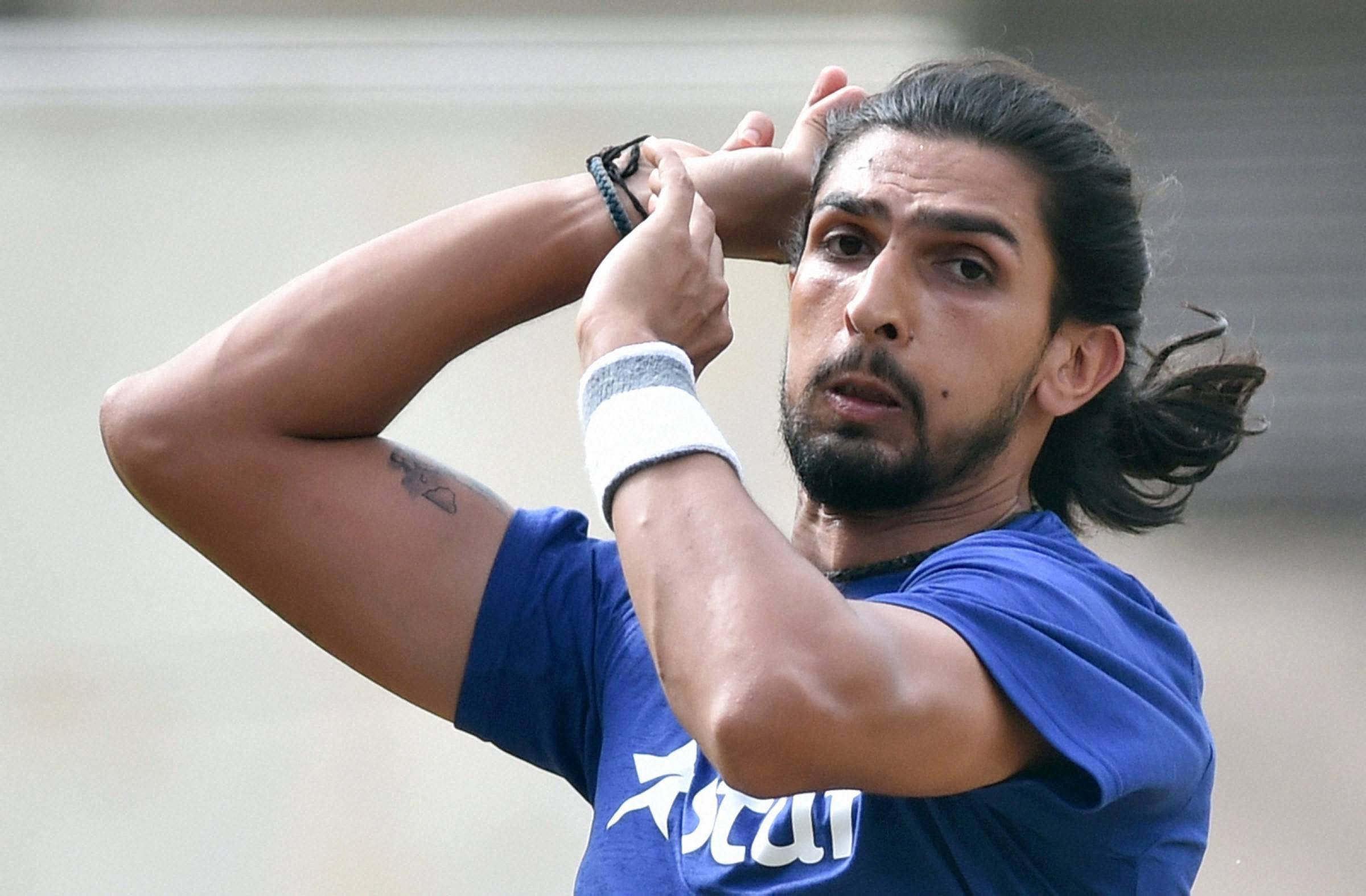 On the final day against Bangladesh, when it looked like the load of the first innings had got to Umesh, up stepped Ishant. A fiery spell with the old ball was reminiscent of his famous Perth spell in 2008 where he made Ricky Ponting look like a novice. He was fast, he was accurate, he was unrelenting. With better catching and better umpiring, he would have finished with a five-for potentially.
Bhuvneshwar Kumar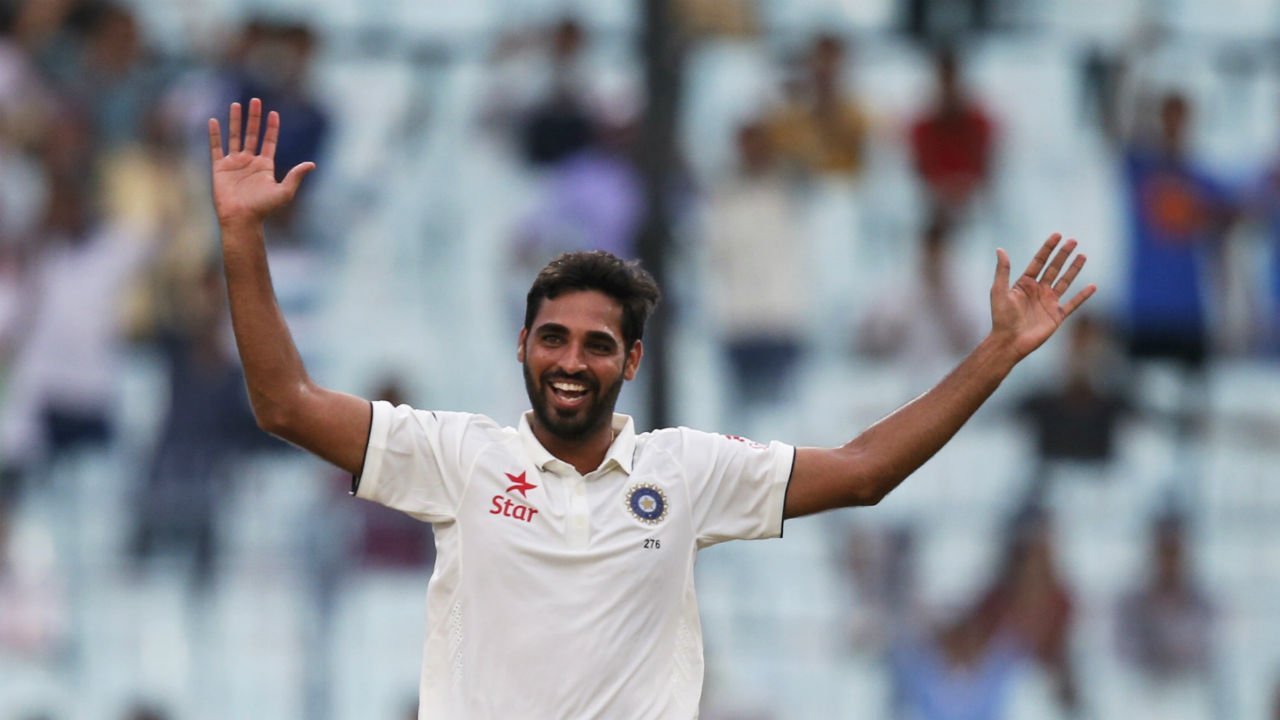 Bhuvi, who is seen by Kohli as a horse for the course, steps up almost every time he gets a chance. Comfortably the slowest of the four, he offers something different, something conventional. Like he showed with a five-wicket haul on a green Kolkata wicket against New Zealand, when conditions aid him, he is as deadly as any of the quicks. Against Bangladesh as well, he showed he has gotten better with the old ball. And a bouncer that almost cleaned up Soumya Sarkar — after a series of good bouncers — showed he is not just about seam and swing.
Over the course of this 19-match unbeaten run, even as Ashwin and Jadeja were spinning webs around the visiting batsmen, India's pacers are not only bowling fast but also delivering crucial breakthroughs. So much so that Kohli said India won the Test against Bangladesh because of the fast bowlers.
"I thought Umesh, Bhuvi and Ishant were brilliant in the first innings but Umesh stood out. In the second innings, all three bowled really well but Ishant stood out. I have said in the post-match that quality of our spinners allows our fast bowlers to attack because of the way spinners bowl and contain runs, the pacers can really attack as soon as it starts reverse swinging. I thought today Ishant's spell was really good, he bowled with pace and had to put in effort to take wickets at that stage and he took both the set batsmen out. That was really good for us."
In the long run, when the team starts travelling abroad, this is the lineup that can win matches. Something that Kohli pointed out again after the win against Bangladesh:
"If you can have 3-4 seamers in your squad who are attacking bowlers and can pick you wickets at any stage during the day, then it is a bonus for any side. When we start going away from home, it is going to help us big time. The more the guys understand how to pick up wickets and how to set batsmen up, it is going to be really good for us. Sides will know that these are not easy runs for the taking, they will have to work hard given the way our fast bowlers are bowling."
Yes, Ashwin and Jadeja accounted for 12 of the 20 wickets. But the way Umesh Yadav, Bhuvneshwar Kumar and Ishant Sharma stepped up with the new and old balls was perhaps the standout feature of India's bowling performance. Shakib al Hasan called Umesh's spell with the old ball the best he has faced in his Test career. Mushfiqur Rahim, the Tigers' captain, pointed out how Bangladesh had to contend with not just two world class spinners, but an excellent pace attack as well.
Perhaps for the first time in Tests, India have both quality and quantity in their fast bowling lineup.