Around 30 Delhi athletes were making their way back via train from U-16 National Athletics Champions in Vijayawada. The only problem was that they had only 2 confirmed tickets. Which resulted in many athletes cramming into small spaces, standing for most of the 30-hour journey and even sleeping on the floor.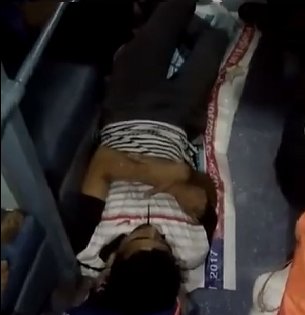 Pradeep Atri, a discus thrower had booked his own tickets but was heartbroken to see that his teammates couldn't find seats. If they did, they were soon asked to get up when the person who had reserved the seat arrived.
Pradeep said that this isn't an anomaly. Probably why he decided to book his own tickets. Many athletes belong to very humble backgrounds and couldn't afford to make their own arrangements. The fact that they were only paid Rs 500 for the 5-day competition plus 3 days of travel, left them with little option but to trust the Delhi Athletics Association. Fed up, Pradeep decided to upload a video of the sad conditions:
The secretary of Delhi Athletics Association, Sandeep Mehta, told Indian Express, 
We can't book tickets unless we get a confirmed date. We got to know about the final dates on October 19 only and we booked the tickets then itself. Tickets to Vijayawada were confirmed but due to the postponement we could not manage to get confirmed return tickets.
The event had been postponed from 10th November to 16th November. However, the Athletics Federation of India (AFI) website claims that the notice was sent on October 4th and not 19th. On being asked why they took 15 days extra to make reservations, Mr. Mehta said they were finalizing the team and completing formalities.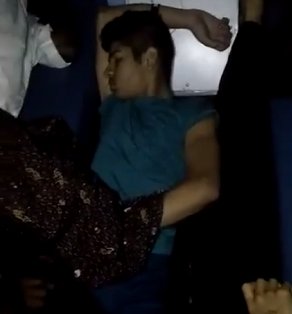 Mehta also said that there were 18 of the 120 athletes travelling by that train. But Pradeep denied that and said, "The video posted on Facebook shows you only one compartment. We were scattered throughout the train. One athlete fell unconscious after standing for hours. Why are we constantly humiliated like this?"
He also added,
We have undergone so much pain in the last two days. Some athletes stood for hours and did not even find a seat to rest for a while. Some slept near the toilets.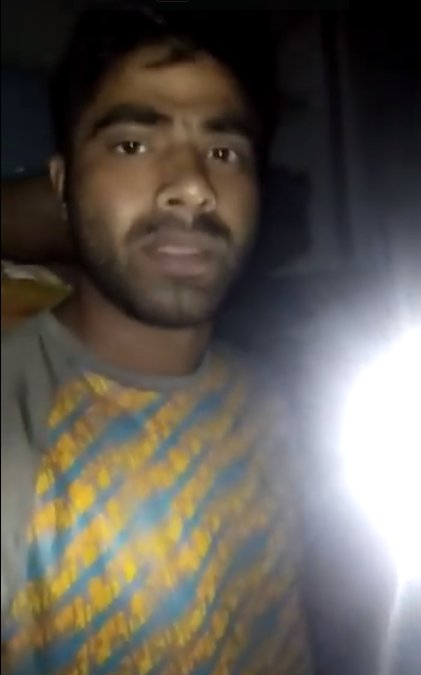 One athlete said, "My body is still hurting. In fact, I am at the hospital now and undergoing physiotherapy. I already had a muscle strain and this tiring journey has made it worse."
While another said, "I am heartbroken. We did not ask for A/C tickets. All we wanted was to travel in a dignified manner. People kept shooing us away the whole night since our tickets were not confirmed. Is this the way you treat a national athlete?"
Sprinter Shabnam Shokeen, who managed to somehow squeeze into the middle berth is heard saying, "Humara harr national mein record hai ki kabhi koi bhi seat confirm nahin hui hai."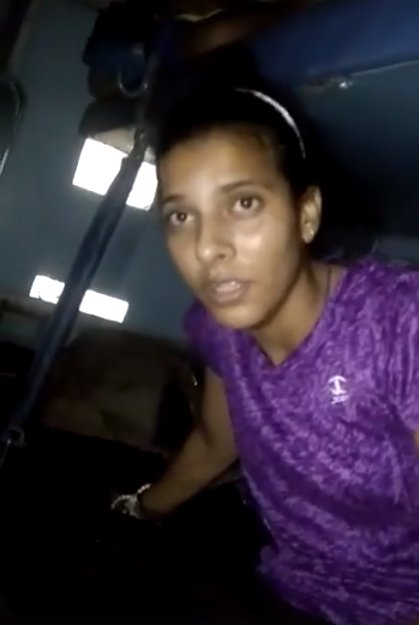 These youngsters are the future of Indian sports. Is this how we should treat them?