All India Football Federation's concept of launching the first-ever online overseas scouting portal has unearthed USA-based NRI Namit Deshpande  – who is all set to become the first scouted player from the portal to play for India.
Deshpande, who possesses a valid Indian passport, had appeared for trials in Goa overseen by head coach Luis Norton De Matos, and will be officially joining the Indian U-17 World Cup squad presently on an exposure tour in Europe.
The squad is scheduled to play a series of friendly matches in Portugal, Spain, Italy & Hungary.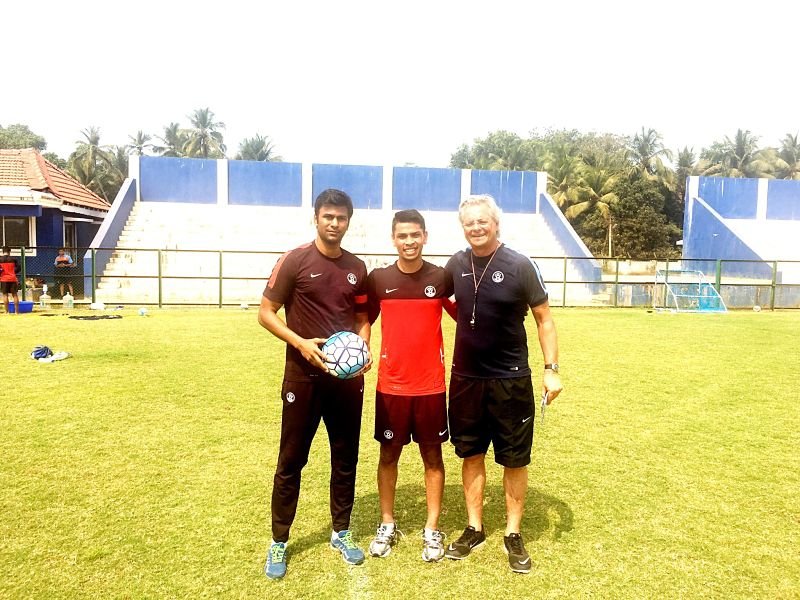 "I was excited when I came to know that a window for NRI players exists wherein they could present their talent and play for India, that too in a FIFA World Cup. I sent my playing video to the AIFF without wasting much time and to my surprise, I received a response soon," Namit told the AIFF – adding that his concerns over an academic year were quickly squashed once there was serious interest in including him in the squad.
The overseas scouting portal is a project in collaboration with the Sports Authority of India (SAI) and was launched in September 2016 by sports minister Vijay Goel.
"I am extremely pleased that the overseas scouting project has helped us unearth a NRI who is suited to represent India in the U-17 World Cup. I am aware of the efforts being put in by the player, his parents and the scouting team to make this possible," AIFF General Secretary Kushal Das said.
"The moment Abhishek (Yadav) told me about this, I was impressed and optimistic. It is simple yet unique. With so many Indians living overseas, it expands our options. In fact, many other countries could use this programme," Luis Norton said.
"We received many profiles and went through all of them. It was at that time that Namit who plays as a central defender caught my eye. We followed it up and Namit was here for the trials in Goa. Coach Matos was impressed with his talent, his work ethics and asked him to join the exposure tour in Europe," director of scouting Abhishek Yadav said.
Feature image source: AIFF