Some people call it The Lightning Bolt. Others refer to it as Bolting. 
But what exactly is the backstory of Usain Bolt's signature move?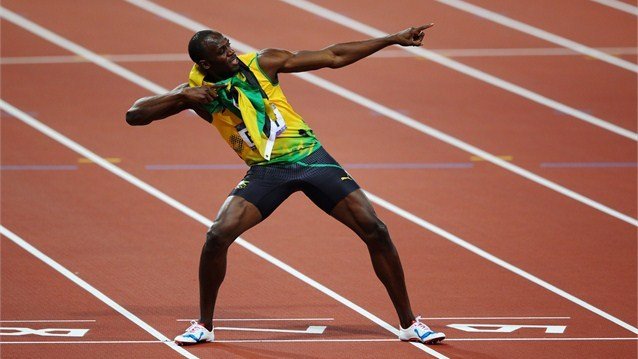 The iconic celebration first became famous after the Jamaican celebrated his first 3 Olympic gold medals in Beijing in 2008.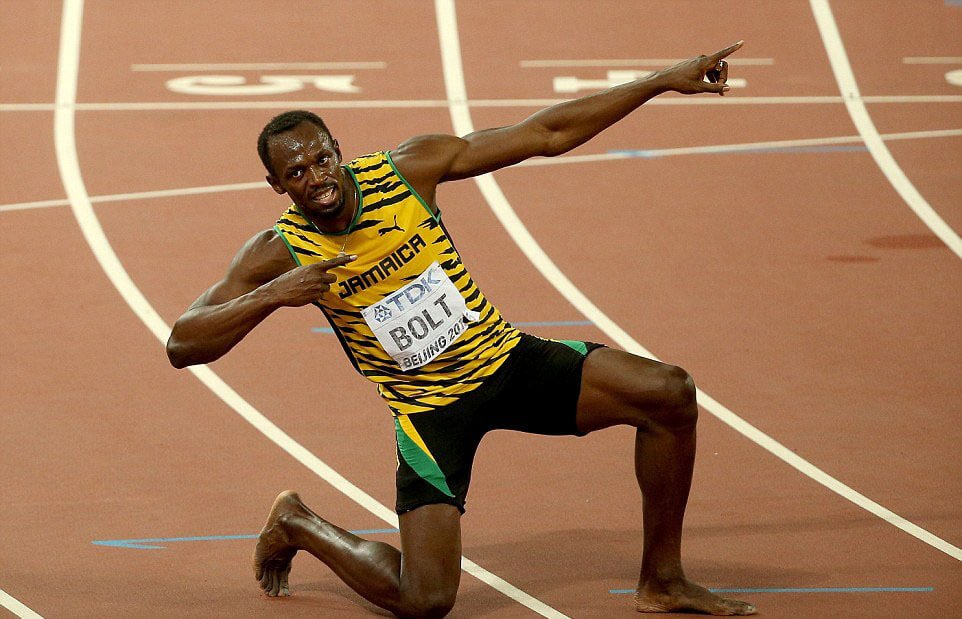 And since then, Bolt has carried on with the celebration. He did the same at London 2012 when he won 3 more gold medals.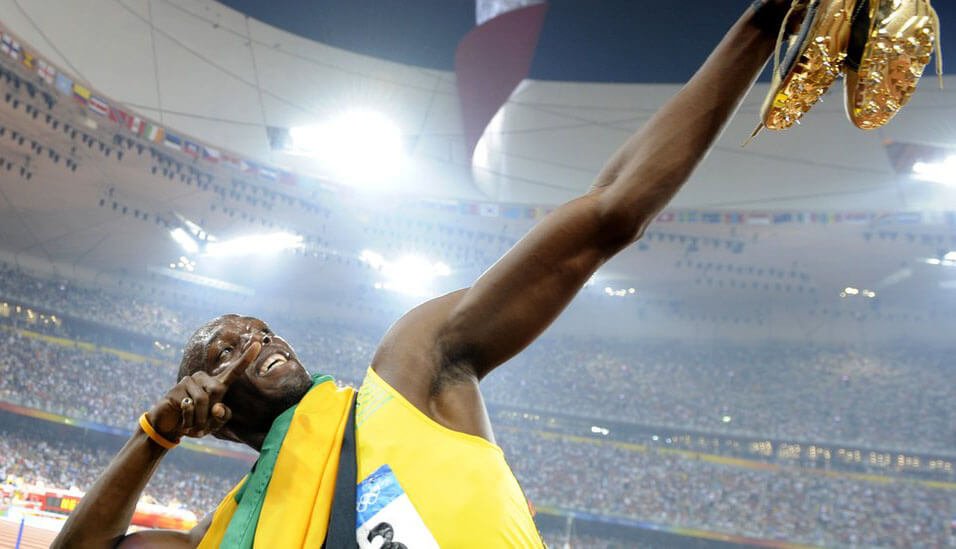 It's quite catchy, everyone has tried it out… From Barack Obama to Prince Harry…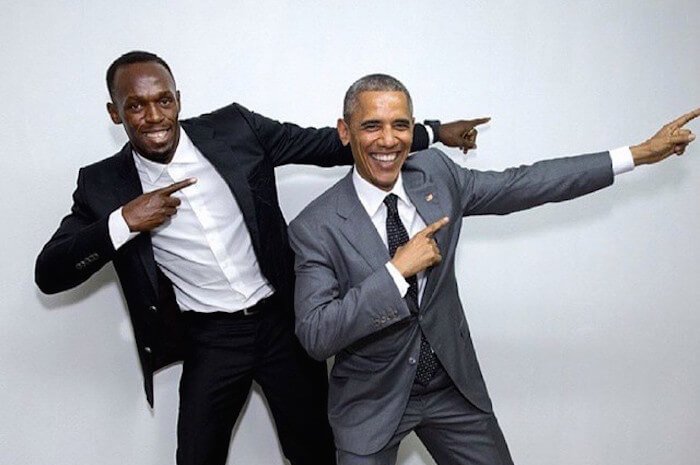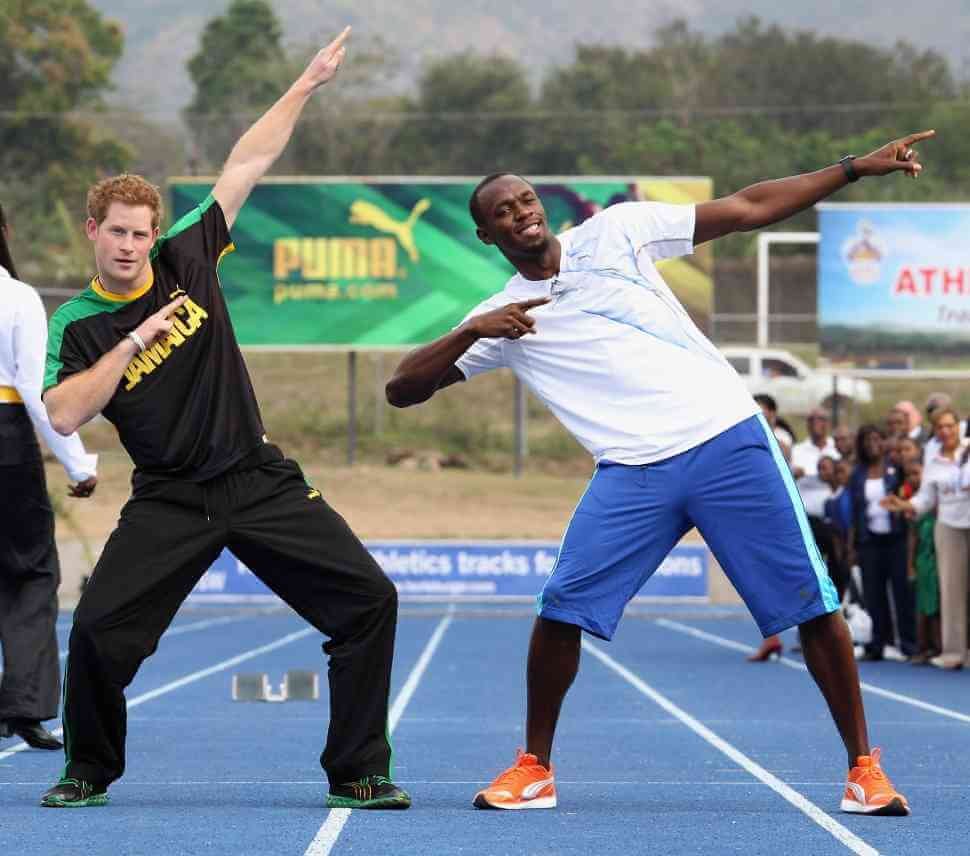 But what exactly is this celebration? Where did it come from?
Well, Bolt refers to the move as To Di World (To The World). It is inspired by a dance move from Dancehall, an up-tempo musical style derived from reggae that is hugely popular in Jamaica.
And Bolt loves Dancehall.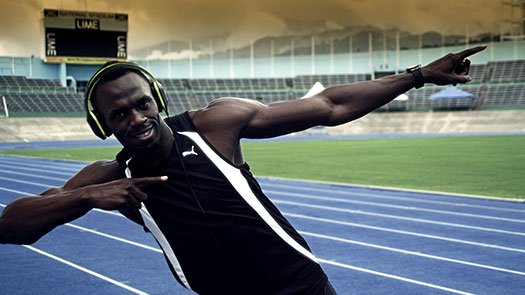 "It is called 'To Di World' and I feel I am connecting to the people of the world when I do it," says Bolt.
"I started doing it for fun but people loved it so much they would be angry if I stopped."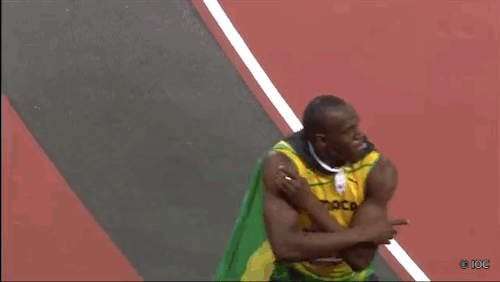 We're not complaining, Mr Bolt. In fact, we're loving. So keep at it.
To Di World. Always!