The BCCI Chief Executive Officer (CEO) Rahul Johri will be in Jamaica to meet Indian captain Virat Kohli and his team, in an attempt to get a feedback on the appointment of the new head coach.
Johri is expected to have a detailed discussion with skipper Kohli on the appointment of the coach and other support staff.
"Yes, Rahul has left for Jamaica with permission of the Committee of Administrators (CoA). He has been instructed with the task of getting feedback from the captain and the team.
The team's feedback will then be passed to the Cricket Advisory Committee (CAC) to take all parameters into account," a BCCI official privy to the development told PTI.
The move is perceived by many as BCCI and COA's method of trying to gauge the mood of the team as they don't want any discord over new appointee.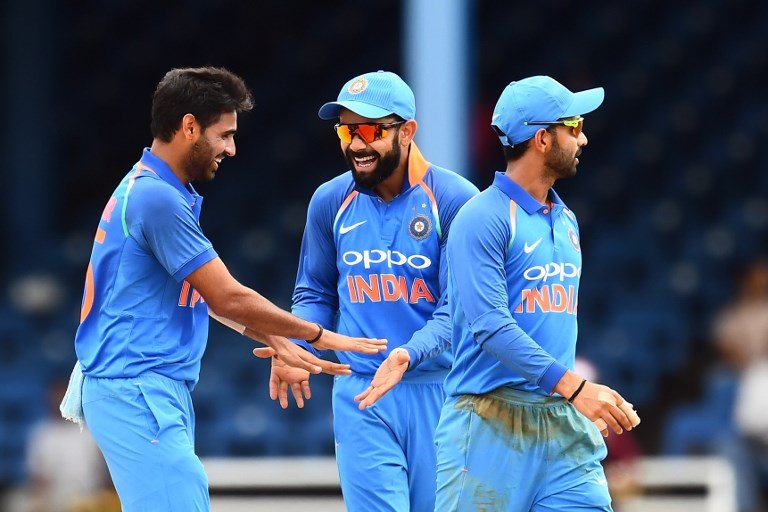 A few days ago, Kohli had said that he will only air his view if the BCCI asks for it.
"From a personal point of view, I can't pinpoint anything or give details. We as a team, contrary to a lot of perceptions, only voice our opinions when asked by the BCCI for suggestions. So that is something we have always gone through as a process and that's something we respect as a team," Kohli had said during an interaction with media during the Antigua leg of the series.
But questions are also being raised whether taking feedback from the team tantamounts to showing CAC comprising of Sachin Tendulkar, Sourav Ganguly and VVS Laxman in poor light.
The move according to many is another indicator that it's a formality before Ravi Shastri takes over the coaching role.
On a different note, it was also learnt that former medium pacer Venkatesh Prasad has not applied for chief coach's post, contrary to popular belief.
"Venkatesh Prasad's CV is not there among those who have applied for the coach's post. He is working as the chairman of selectors with the junior team. We don't know who spread the news. Venky on his part never confirmed that he has applied for the job," said the source.
The BCCI brass is also on a sticky wicket on the issue of criteria for being a full-time manager of the Indian team.
It has been learnt that COA wants former international and first-class players as manager but the administrative job requires a different skill set.
"The manager needs to hand out daily allowances, check if the team bus has come on time, players are getting the meal they want. They also have to arrange for tickets for the family and perform a lot of other clerical stuff.
"How do you expect a former player even if he has played – say 75 Ranji matches to do these jobs?," questioned the official.
Feature image: AFP