Children make everything heartwarming and this video during India's pre-match conference shared by the Indian Cricket Team's official Instagram account has everyone going 'aww'.
Usually, the player who has to address the conference is introduced by the team's media manager. However, in association with an initiative called "OneDay4Children", a young kid walked alongside the Indian skipper to introduce him.
In the video, the kid introduces himself as Edward, the media manager for the day and then moves on to introduce the Indian captain.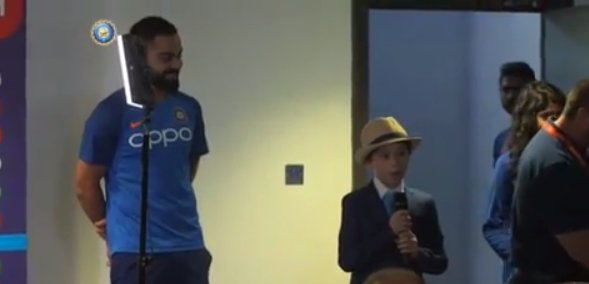 After he was introduced, Virat sat down to answer some questions by the kids present there.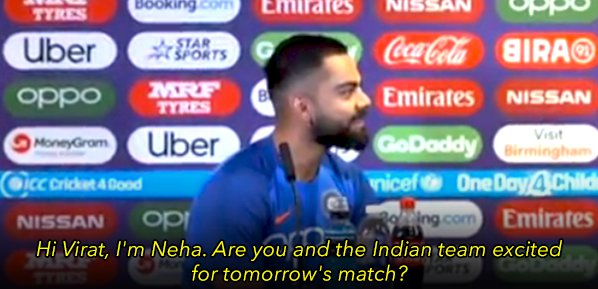 "OneDay4Children" is an initiative to help raise funds for children around the world so that they can lead healthy and happy lives.
People on the Internet can't help but express how much they adored the video.






Virat Kohli really is the best.